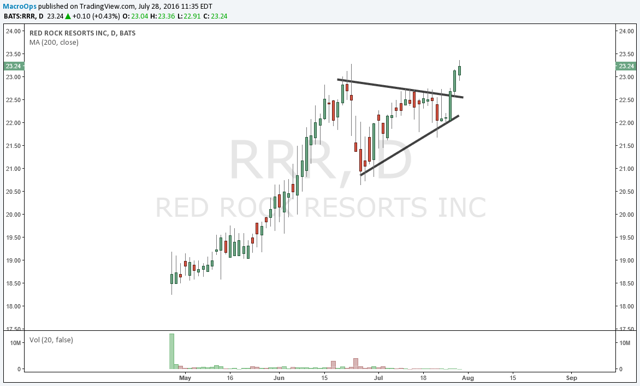 Red Rock Resorts (NYSE:RRR), a brand new IPO, has broken out of a multi week symmetrical triangle to all time highs.
RRR operates the Station Casinos in Las Vegas among a few others in Michigan and Northern California. Station Casinos are located off-strip and are a favorite among Las Vegas locals. If you've ever been to Las Vegas you've probably seen Palace Station which was the first casino the company built under Frank Fertitta Jr.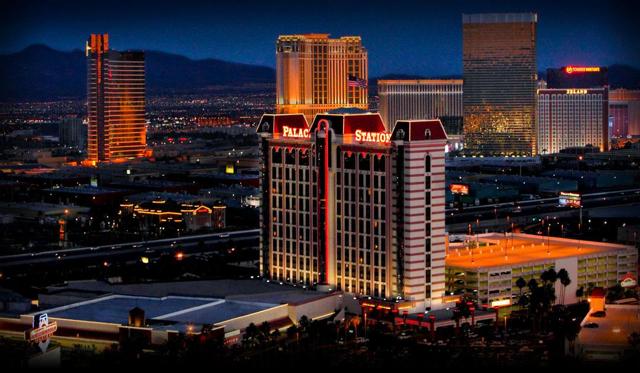 Station Casinos went private in 2006 when Frank Fertitta's sons (Frank III and Lorenzo) completed a leveraged buyout. By 2009, Las Vegas was suffering due to the U.S. housing collapse and subsequent decline in the overall economy. Station Casinos had to file for bankruptcy as a result.
Fast forward to 2011 the company exited bankruptcy with $4 billion less in debt with the Fertitta brothers holding the reins once of their family's company once again.
Late last year the company announced that it would return to the public markets once again but instead under the name Red Rock Resorts.
In case you're unfamiliar with the Fertitta brothers, it's worth talking about their recent sale of an investment that returned a mind boggling 2000x. The Fertitta bros bought the UFC in 2001 for $2 million and recently sold it off this year for over $4 billion. Pretty impressive to say the least.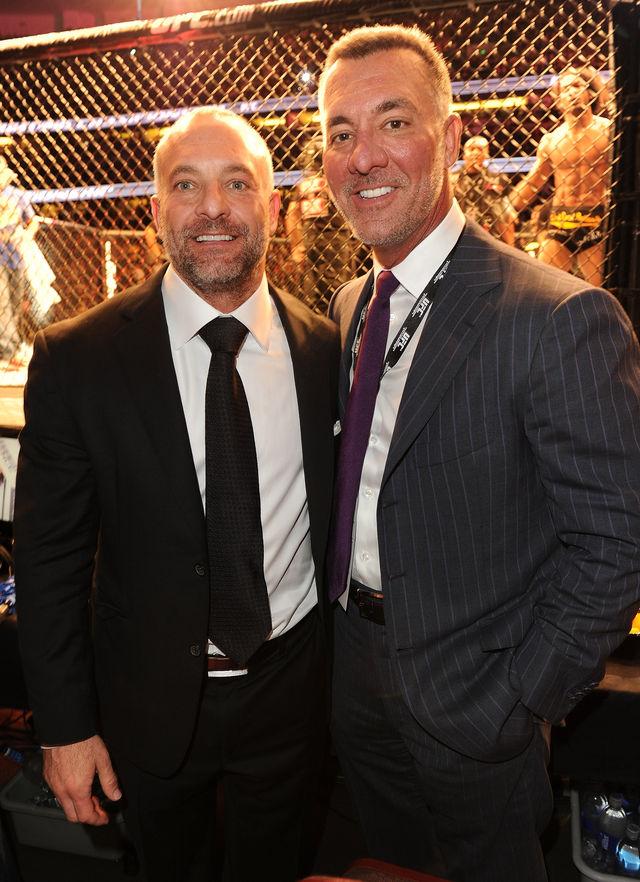 The Fertitta bros still hold majority voting power in Red Rock Resorts and remain committed to growing the business. The sale of the UFC frees up more time for the two billionaires to focus on the family business their dad started many years ago.
A bet on Red Rock Resorts is just as much a bet on the Fertitta brothers management skills as it is on an overall macro economic upturn.
The Fed remains in a dovish stance. The PMI number has bounced off recession level since the beginning of the year. and job numbers are bullishly stable. We all know the stock market is at fresh new highs too.
When we zoom in and look at Las Vegas specifically, the data screams bullish. Visitor traffic is at all time highs.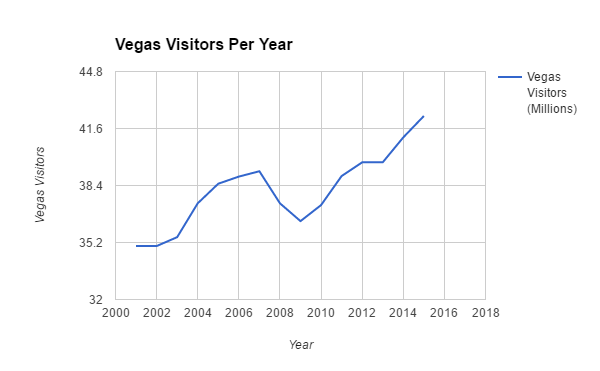 And the brutally beaten down housing market looks to be in recovery mode, too.

If the upmove in the S&P 500 (NYSEARCA:SPY) has some real legs into the election in November our team at Macro Ops expect Red Rock Resorts to run hard with it.
Disclosure: I/we have no positions in any stocks mentioned, and no plans to initiate any positions within the next 72 hours.
I wrote this article myself, and it expresses my own opinions. I am not receiving compensation for it (other than from Seeking Alpha). I have no business relationship with any company whose stock is mentioned in this article.