Welcome to the Free issue of M&A Daily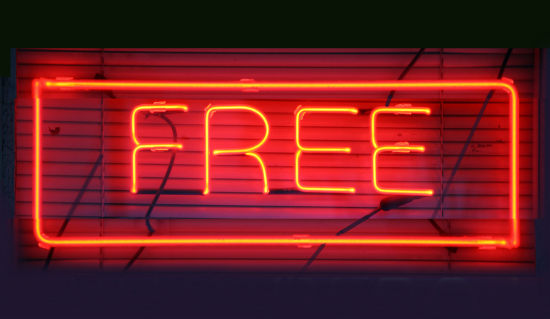 Free Option #1
Microsoft (NASDAQ:MSFT) is buying LinkedIn (NYSE:LNKD) for $196 per share. The $3.12 arb spread offers a 5% IRR if it closes in November. Blah. However, it is a safe deal - it does not present risky regulatory issues, the strategic rationale is compelling enough, the definitive merger agreement is sound, and the buyer is good for the money. So who cares about LinkedIn then? Why would anyone still want to own it? Me and me. It offers a free option. If Salesforce's (NYSE:CRM) stock is strong this quarter, it could come in over the top with a deal around $225 per share.
Free Option #2
As a standalone bank, EverBank (NYSE:EVER) is worth around the $18 that it currently costs. That market price equates to about 136% of its tangible book value. If there are no surprises, there are no problems with holding this equity for the long term. However, there is a bid for the company at $19.50 and the outside change that it could get a couple additional dollars if the current talks flush out additional suitors as soon as this weekend.
Free Option #3
I like to be a busy researcher but sleepy capital allocator. The simplest way to do this job well is radical selectivity. In that spirit, if you are interested in real estate investing, sign up for Fundrise. Just sign up. Wait. Once you are on its platform, you will get a steady flow of real estate investment opportunities that you can take or leave. My normal principles apply (here and elsewhere):
Buyer beware, do your own work and my only advice is that I advise you to think for yourself.
But sign up just so that you have the option to seize opportunities if you determine that they are worth seizing. That is what I do; I figure it can't hurt.
SABMiller
AB InBev (NYSE:BUD) secured conditional approval from China's Ministry of Commerce for its deal with SABMiller (OTCPK:SBMRY).
Imprivata
The preliminary proxy was filed for the Thoma Bravo acquisition of Imprivata (NYSE:IMPR).
Outerwall
The definitive merger agreement has been filed for the Apollo (NYSE:APO) acquisition of Outerwall (NASDAQ:OUTR).
Tyco
The Tyco (NYSE:TYC) merger with Johnson Controls (NYSE:JCI) is closing in September.
IMS
The second S-4 amendment has been filed for the Quintiles (NYSE:Q) acquisition of IMS (NYSE:IMS).
Marketo
Marketo's (NASDAQ:MKTO) shareholders approved the acquisition by Vista Equity.
Polycom
Today is the HSR filing deadline for the Siris Capital acquisition of Polycom (NASDAQ:PLCM).
QLogic
HSR expires today for the Cavium (NASDAQ:CAVM) acquisition of QLogic (NASDAQ:QLGC).
Hampton
Hampton (NASDAQ:HMPR) and Xenith (NASDAQ:XBKS) shareholders approved their merger.
Medivation
Sanofi (NYSE:SNY) has entered a new phase in discussions with Medivation (NASDAQ:MDVN) and is ready to move quickly to finalize a deal. More to come in future editions of M&A Daily…
Done deal.
The Accel-KKR acquisition of SciQuest (NASDAQ:SQI) closed.
Elsewhere on Seeking Alpha
Disclosure: I am/we are long LNKD, EVER, MDVN, ALR.
I wrote this article myself, and it expresses my own opinions. I am not receiving compensation for it (other than from Seeking Alpha). I have no business relationship with any company whose stock is mentioned in this article.
Additional disclosure: Chris DeMuth Jr and Andrew Walker are portfolio managers at Rangeley Capital. We invest with a margin of safety by buying securities at discounts to their intrinsic value and unlocking that value through corporate events. To maximize returns for our investors, we reserve the right to make investment decisions regarding any security without notification except where notification is required by law. We manage diversified portfolios with a multi-year time horizon. Positions disclosed in articles may vary in sizing, hedges, and place within the capital structure. Disclosed ideas are related to a specific price, value, and time. If any of these attributes change, then the position might change (and probably will).
Editor's Note: This article discusses one or more securities that do not trade on a major U.S. exchange. Please be aware of the risks associated with these stocks.