Qualcomm's (NASDAQ:QCOM) subsidiary Qualcomm Technologies and China's SJ Semiconductor Corp. (SJSemi) have jointly announced that SJSemi has started mass production of 14nm wafer bumping. SJSemi is producing 14nm wafer bumping for Qualcomm Technologies as part of the latter's initiative to remain competitive in the Chinese semiconductor industry.
SJSemi, which is a JV between Semiconductor Manufacturing International Corp. (SMIC) (NYSE:SMI) and Jiangsu Changjiang Electronics Technology Co. Ltd. (JCET), was set up in 2014. Qualcomm, SMIC and China Integrated Circuit Industry Investment Fund invested $280 million in SJSemi in the fourth quarter of 2015. The goal of the investment was making China's first 12-inch wafer bumping production line. In this article, I will share with readers how Qualcomm is preparing itself to benefit from the Chinese semiconductor industry in the long term.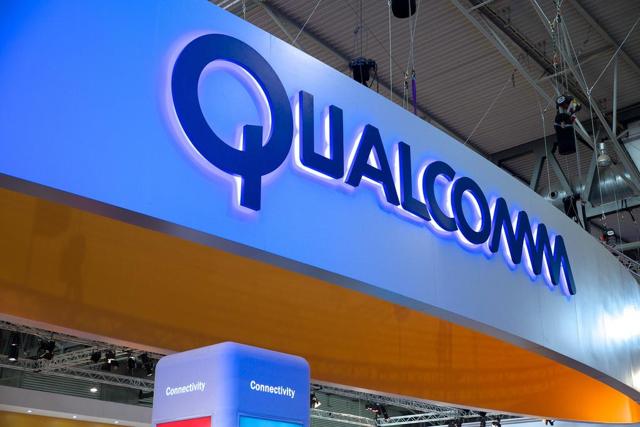 Qualcomm's Opportunities in China
China remains the most important international market for Qualcomm, and the company's growth opportunities in the country has risen substantially with a new breed of Chinese smartphone-makers taking the country by storm, such as Huawei, Xiaomi, Oppo and Vivo.
These smartphone-makers are trying to dominate both the high-end and the budget segments of the Chinese smartphone market, which is a golden opportunity for Qualcomm to grow its revenue. However, Qualcomm's competitive landscape in China has turned tougher with a host of local chipmakers coming into existence. Therefore, it's very important for the company to stay competitive and ahead of the curve in China.
Even Apple's (NASDAQ:AAPL) iPhone is facing stiff competition in China from local players mentioned above. In the second quarter of 2016, Apple's revenue in Greater China, i.e., China, Hong Kong and Taiwan, fell 33% to $8.8 billion compared to an increase of 112% in the year-ago period, reported WSJ.
Amid such a scenario, Qualcomm's business in China has got a new lease on life. The company's CEO, Steve Mollenkopf, said that his company is benefiting not only from new patent licensing deals in China, but also from a new crop of local handset makers. He also said that Chinese consumers upgrade their smartphones more frequently to stay abreast of the latest technical features. This trend is beneficial for Qualcomm's chip sales, Mollenkopf believes.
Qualcomm's QCT (Qualcomm CDMA Technologies) division sells its chips, such as Snapdragon 820, directly to Chinese smartphone-makers. On the other hand, its QTL (Qualcomm Technology Licensing) division licenses its technologies, e.g., 3G/4G wireless mobile telecom technologies, to smartphone-makers in exchange of royalty payments which is a percentage of the price of a smartphone.
With local smartphones-makers in China challenging international players like Apple, Qualcomm is well positioned to take advantage of the situation via offering either its chips or its mobile telecom technologies or both to local players.
Chinese Semiconductor Industry: Competitive Landscape
While it's true that Qualcomm has meaningful growth opportunities in the Chinese smartphone market from a technological point of view, it's also true that the present competitive landscape in China isn't fully conducive to growth for foreign companies like Qualcomm.
Why? The Chinese government is aiming at lowering the country's dependence on foreign technology by creating local players with the help of foreign technological support. In order to achieve this, the government has planned to invest up to $170 billion over the next five to ten years. To learn more about this, click here.
Granted, the policy of the Chinese government isn't fully favorable for foreign players. However, if a foreign player has the right technology which China needs, the policy of the Chinese government could be immensely profitable for that player. Qualcomm is such a player.
As mentioned in the beginning of the article, Qualcomm's Chinese partner SJSemi has started mass production of 14nm wafer bumping. How would this development benefit Qualcomm? Well, SJSemi will do it for Qualcomm Technologies. SJSemi started mass production of 28nm wafer bumping earlier this year, and now it has entered into 14nm wafer bumping production.
What is wafer bumping? It's an important part of flip chip method for interconnecting semiconductor devices like ICs to the external circuit board via solder bumps. Traditional flip chip method used to depend on small solder bumps, but modern wafer-level package technology uses larger solder balls. The mass production of 28nm/14nm wafer bumping needs sophisticated technology, which Qualcomm has in its arsenal. China needs such technologies for its local players. In return, Qualcomm will receive recurring royalties from the local players of China that would use the technology.
Conclusion
Given the critical competitive landscape in China, it makes sense for Qualcomm to stay ahead of the curve by making its presence felt in the Chinese semiconductor industry. Steve Mollenkopf said:
Qualcomm is continuing its capital and technology investment around the SMIC-centric ecosystem. We believe Qualcomm will bring more world-leading experiences and technologies to China to support its industrial upgrade and Internet Plus strategy, now and in the future.
I believe Qualcomm is heading in the right direction in order to benefit from budding semiconductor industry in China.
Disclosure: I am/we are long QCOM, AAPL.
I wrote this article myself, and it expresses my own opinions. I am not receiving compensation for it (other than from Seeking Alpha). I have no business relationship with any company whose stock is mentioned in this article.