Introduction
2016 was (and is) supposed to be a special year for OceanaGold (OTCPK:OCANF) as the company's Didipio Gold-Copper mine in the Philippines is taking the role of the main cash generator. On top of that, OceanaGold was expected to have to write some big checks this year as it's completing the construction of the low-cost Haile gold mine in the USA.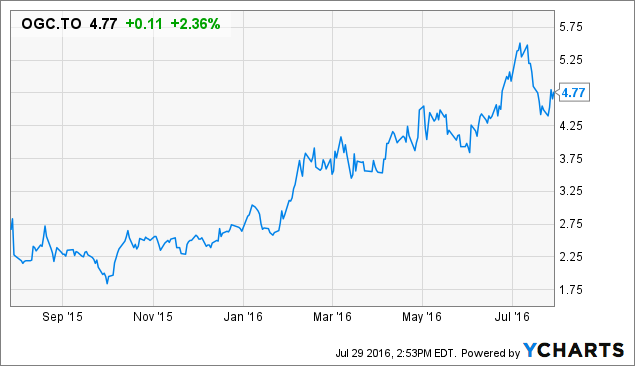 Despite being a large company developing a new mine in the USA, OceanaGold's primary listings are still on the ASX and the TSX where the ticker symbol is OGC. The TSX listing is pretty liquid with an average daily volume of 2 million shares, which should be sufficient for any trader or investor out there. The current market capitalization is approximately $2.1B.
The company's second quarter was actually really good
OceanaGold produced 102,560 ounces of gold and approximately 14 million pounds of copper in the second quarter of this year, which pushed the total production for the first semester to 225,000 ounces of gold and approximately 27 million pounds of copper at an AISC of $722 per ounce.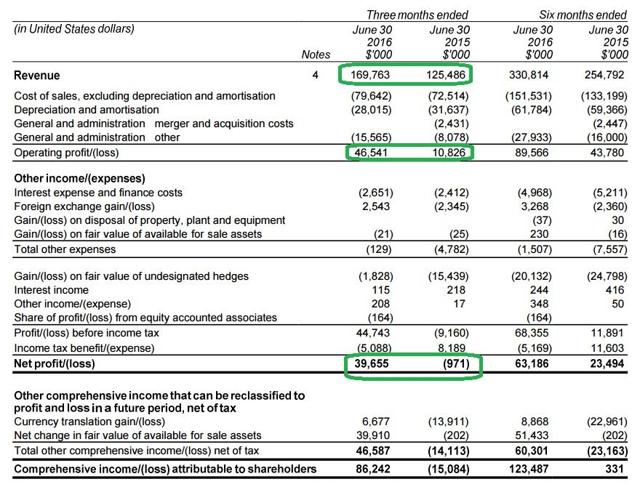 Source: financial statements
Oceana generated a total revenue of almost $170M in the second quarter, which is an increase of almost 40% compared to the same quarter last year. As most of the operating expenses are fixed, the (much) higher revenue and the slower increasing operating expenses caused the operating profit to increase to $46.5M, which is 330% (!) higher than Q2 last year. This strong performance and the lack of a 'real' tax payment resulted in OceanaGold reporting a net income of $39.7M, or approximately 7 cents per share.
Running an accounting profit is great, but by now you should know I care more about a company's cash flow results as those are more important than net income. That's definitely the case for OceanaGold as it's in the middle of a spending spree to bring the Haile mine into production. Fortunately the company's cash flows are quite robust, as the operating cash flow in the second quarter was approximately $91.5M. However, this does take a positive change in the company's working capital position into account, and on an adjusted basis the operating cash flow was approximately $74M. As the sustaining capex was just $20M, OceanaGold's adjusted free cash flow was approximately $54M, which is really good.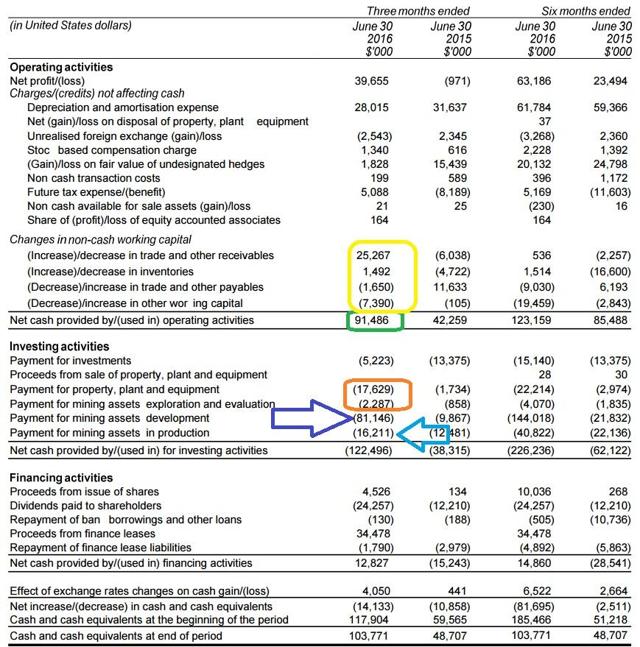 Source: financial statements
Yes, an additional $16.2M has been spent on 'mining assets in production' and this is very likely related to the development of the underground mine at Didipio where the company plans to go underground by the end of next year.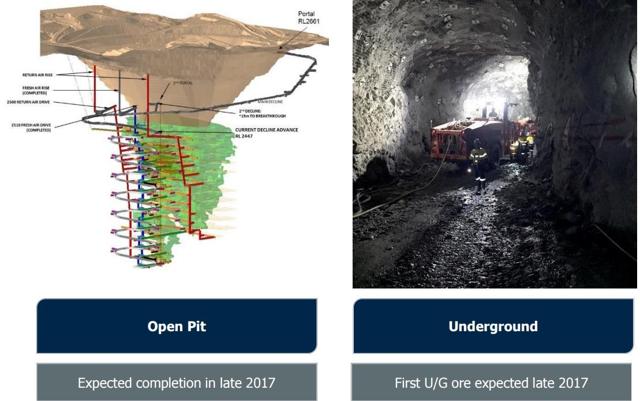 Source: company presentation
Haile remains on track, despite some rumors about delays
An additional $81.1M has been spent on developing the Haile mine in the USA and even though there were some rumors in the market about some delays at the construction site, OceanaGold has now nipped everything in the bud and explicitly stated the construction of all major infrastructure at Haile is on budget and on schedule.

Source: company presentation
The SAG and Ball mills have been installed, and the pre-stripping activities have already started. OceanaGold has already stockpiled 190,000 tonnes of ore which will very likely be used to commission the mill. Oceana has already spent $246M on Haile, which means it will still have to cough up an additional $135-140M to cover the entire price tag of $380M.
Whereas some other mining companies might not be able to deal with this, the financial risk for OceanaGold is quite low. The company generated $54M in adjusted free cash flow ($35M after taking expenses related to the underground development at Didipio into consideration) in Q2, so the second half of this year should easily generate in excess of $50-70M in adjusted free cash flow which is already taking care of half of the cash needs to successfully bring the Haile mine into commercial production in the first quarter/half of 2017.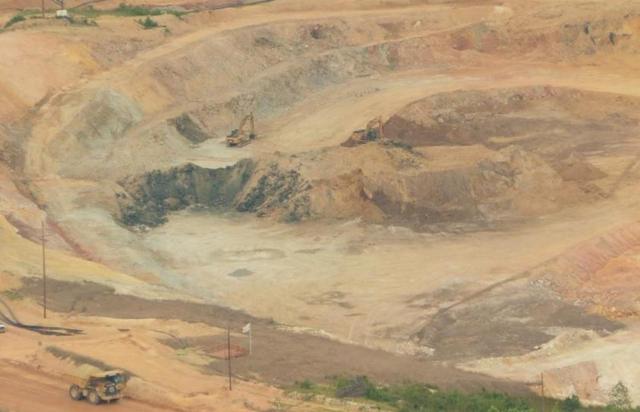 Source: company presentation
And with an additional $104M in cash as of the end of June, OceanaGold should be able to complete the construction activities without having to raise new cash by issuing new shares as it hasn't maxed out its credit line either. Earlier this year, OceanaGold's banks approved an increase of its revolving credit facility to $300M. As just $183M has been drawn down from this credit facility, OceanaGold will have immediate access to approximately $220M in liquidity on top of the free cash flow it will generate in the second half of the year.
Investment thesis
The operating and financial results were pretty decent but this wasn't unexpected at all. What will really get the shareholders reassured is the fact the Haile mine remains on track to open its doors by the end of this year, followed by commercial production in early 2017. That's a relief, as Haile will be a major contributor to the company's consolidated cash flow profile.
Keep in mind the gold and copper production will very likely be lower in the second half of the year as the Didipio mine will process lower grade ore, but rest assured, OceanaGold has access to plenty of liquidity to complete the construction of Haile. Starting commercial production there will also reduce the risk profile as it does look like OceanaGold is still being 'punished' for having its main cash flowing asset in the Philippines rather than a top-tier mining jurisdiction like Canada or the USA.
Disclosure: I/we have no positions in any stocks mentioned, and no plans to initiate any positions within the next 72 hours.
I wrote this article myself, and it expresses my own opinions. I am not receiving compensation for it (other than from Seeking Alpha). I have no business relationship with any company whose stock is mentioned in this article.
Editor's Note: This article discusses one or more securities that do not trade on a major U.S. exchange. Please be aware of the risks associated with these stocks.