The last time golf was featured in the Summer Olympic Games was 1904. In 2009 the International Olympic Committee reinstated golf for the 2016 Rio Olympics with professional golfers being allowed to participate.
More than a few sports fans were thrilled to learn that professional golfing greats like Rory Mcilroy, Jordan Speith and Jason Day would be representing their countries.
The problem is that none of these great golfers are going to be going to the Rio Games and the reason they aren't is Zika.
What Do We Know About The Zika Virus?
The Zika virus was actually discovered in a monkey in the Zika Forest of Uganda way back in 1947. Through 2007 there were only 14 known human incidences of the disease. That is when Zika started spreading at an accelerating rate.
In 2007 Zika appeared on Yap Island which is part of Micronesia in the Southwest Pacific Ocean. Within a couple of months of arriving in Yap seventy-five percent of Yap's 11,000 inhabitants were infected.

Source: The Washington Post
That sounds scary and it is, but none of Yap's residents died because of Zika. The symptoms were fever, joint pains, a rash and vomiting which resolved within few days.
A few years later in 2013 Zika resurfaced in French Polynesia - Tahiti. Eleven percent of the population of those islands (28,000 people) were recorded as being infected (they sought medical care). Within one year Zika popped up in several other South Pacific islands as well.
In 2015 it hit the America's in Easter Island and then Brazil where Zika escalated with more than 1.5 million people infected. Like with previous outbreaks the majority of people who contract Zika don't have any symptoms and those that do recover within a few days.
The real issue with Zika is its impact on babies developing in the womb. Zika incidences in pregnant mothers has been linked to a significant increase in Microcephaly in newborns.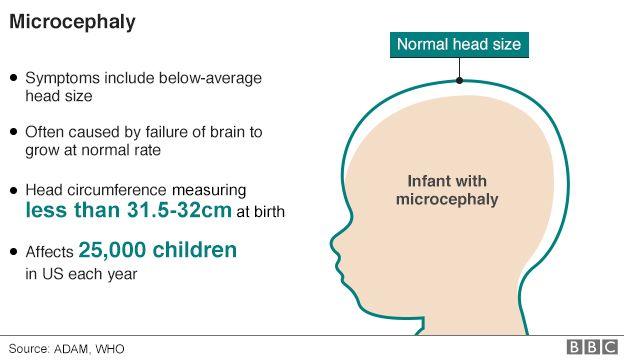 Source: BBC
Microcephaly causes a child to be born with an abnormally small head due to their brain not developing properly. The consequences of this vary but it can be fatal if the brain is unable to regulate vital functions.
In non-fatal cases children suffer from mental disability and slow development. Other than Zika it is most commonly caused by substance abuse or infections during pregnancy.
The Race For A Vaccine
As of today there are no approved vaccinations or drugs for Zika. A big reason for this is that scientists had been lulled to sleep by initial Zika outbreaks that didn't seem to have an serious consequences.
The microcephaly surge in Brazil has started the race for a solution to what has now become a serious problem.
There are several companies actively looking to provide a solution for Zika and at the same time create some value for shareholders. Here are three of the companies actively looking for a Zika solution.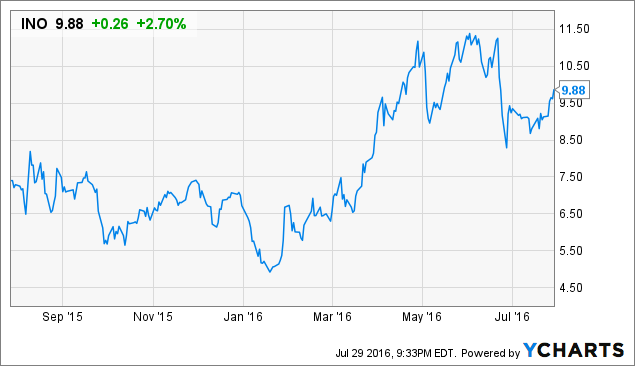 Inovio Pharmaceuticals Inc. (NYSEMKT:INO) - is working on GLS-5700 which is a synthetic vaccine that will target the Zika Virus.
GLS-5700 works by stimulating the body's immune system to defend itself against Zika. Synthetic fragments of viral DNA are injected into the skin, prompting the immune system's T-cells to generate antibodies to fight the infection.
On May 16 of this year the company announced that it had successfully made T-cell and antibody responses in monkeys. This demonstrates that the product has potential to protect the subject from Zika infection.
The company just announced that it had moved to human trials with the FDA approving a study involving 40 healthy people.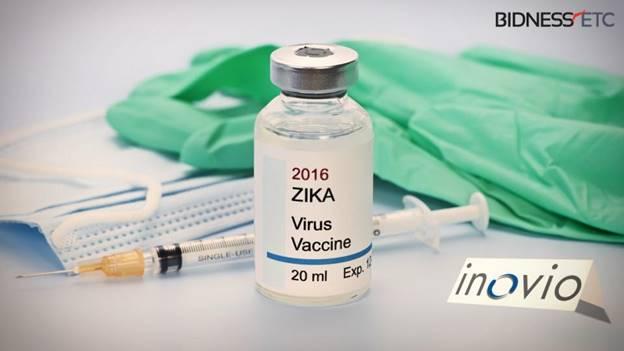 Source: Bidness
GLS-5700 has been tested successfully in both small and large animal models, but full clinical trials in humans could take several years to demonstrate that the treatment is safe. So while Inovio would appear to have an early lead this is going to be a long race.
VBI Vaccines (NASDAQ:VBIV) - Last month VBIV announced plans to develop a bivalent vaccine to combat the Zika virus leveraging the company's eVLP platform.
The eVLP Platform allows for the design of enveloped ("e") virus-like particle ("VLP") vaccines. eVLPs are an innovative new class of synthetic vaccines that are designed to closely mimic the structure of viruses.
Because of their structural similarity to viruses found in nature, vaccination with a target protein expressed in an eVLP is capable of imparting greater immunity than vaccination with the same recombinant target protein alone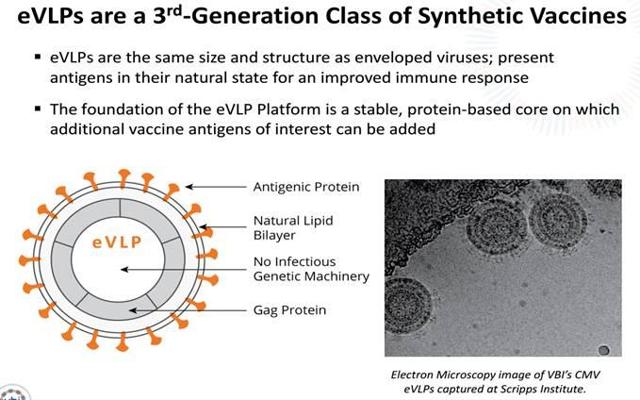 Source: VBI
The Zika vaccine will involve the E glycoprotein found on the surface of the Zika virus and the NS1 glycoprotein that is secreted during Zika viral replication.
Based on in vitro studies, management thinks that its eVLPs both elicit significant antibody response against the surface E glycoprotein and that conformation enables entry into the cell.
Management is currently evaluating several eVLP vaccine candidates plans to nominate at least 1 vaccine candidate by early in the fourth quarter. The company could see clinical development by the first half of next year.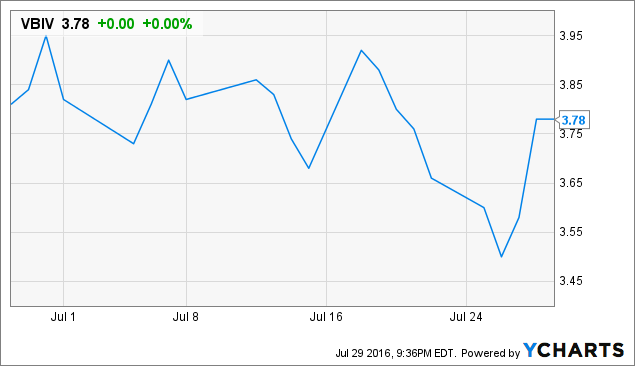 Sanofi (NYSE:SNY) - is a much larger company that doesn't offer a lot of exposure to Zika given its other revenue sources. Sanofi has a successful vaccine for the Dengue virus and in February announced that it had commenced development of a vaccine to combat Zika.
Sanofi has partnered with the Walter Reed Army Institute of Technology in this effort with Walter Reed transferring its inactivated virus vaccine technology to Sanofi. Walter Reed will also share information/data, samples generated in primate studies and other information.
Walter Reed is a military biomedical research institute within the Department of Defense.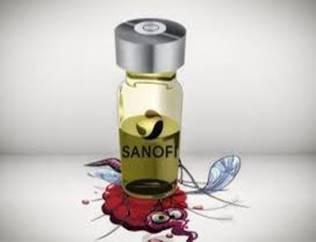 Source:NHV.us
Researchers at the Walter Reed institute were part of a team that have identified two vaccines that gave mice full protection against a Brazilian strain of Zika, including one made from a purified inactivated form of the virus.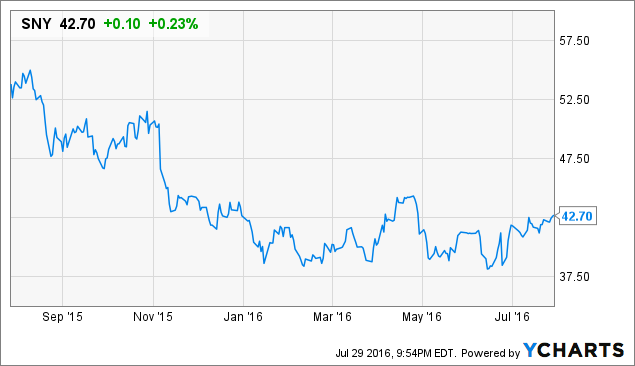 What Investors Should Watch For
Each of these companies are at different stages of their race for a Zika solution and each of them offer differing amounts of leverage to that solution.
Inovia Pharmaceuticals - Inovia has the lead in this race as the company is already in the first approved human trials for a Zika vaccine. The company has a share price just under $10 and a market capitalization of $720 million. Inovia's balance sheet has $140 million in cash so the enterprise value is $560 million.
With Zika impacting over 1.5 million people in Brazil the market for a vaccine is clearly large enough to move the needle for Inovia if the company successfully cracks this nut. The company currently is not generating positive cash flow.
Investors should stay on alert for the results from the human trials.
VBI Vaccines - For VBI a potential Zika vaccine is a significant free option. The company is looking to have identified a vaccine candidate by the fourth quarter of this year and move to a trial in the first half of 2017. What investors should look for is a partnership with a leading public health agency which would accelerate clinical development.
VBI has a $130 million market capitalization and $17 million of cash on the balance sheet. The company isn't very large so there is even more leverage to a Zika solution here although the company is further from the goal line.
Sanofi - This is a company with a $100 billion market cap so the impact of a successful Zika solution isn't as large here. This also makes the company much safer as a long term investment and with the resources at its disposal more likely to find the solution.
Sanofi's prior work in developing a vaccine for prevention of Dengue virus gives the company another leg up given the similar homology between Dengue and Zika.
Investors should watch for Sanofi to announce a move to human trials as early as October of this year. This news would be just as important for whether you want to be long the other Zika options as it is for whether you want to be long Sanofi.
About The Superinvestor Bulletin
If you are interested in some lower risk investment ideas we would encourage you to check out our Seeking Alpha premium service where we focus exclusively on companies that make it into the portfolios of the greatest investors of the world. We pay particularly close attention to companies that these great investors make unually large portfolio positions.
seekingalpha.com/author/superinvestor-bulletin/research
Disclosure: I/we have no positions in any stocks mentioned, and no plans to initiate any positions within the next 72 hours.
I wrote this article myself, and it expresses my own opinions. I am not receiving compensation for it (other than from Seeking Alpha). I have no business relationship with any company whose stock is mentioned in this article.