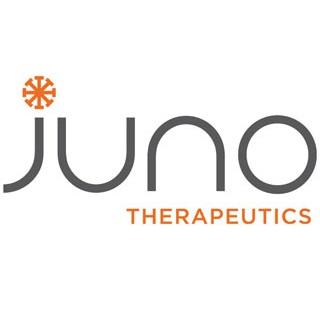 Car-T immunotherapy treatments have become an incredibly hot area of cancer research. These treatments hold a lot of potential because the idea is to activate the patients' own cells in order to help combat cancer. These treatments seemed to be preferable to chemotherapy. However, a recent clinical hold was issued against one of the main Car-T immunotherapy companies Juno Therapeutics (NASDAQ:JUNO), and while the company claims to have resolved the issue I still remain skeptical.
Deaths in Clinical Trials
The reason that the FDA put the breaks on Juno was that there were three reported deaths in Juno's trial of JCAR015 in Acute Lyphoblastic Leukemia. These deaths were from a cerebral edema (swelling in the brain), and the FDA put the breaks on the trial in order to look closely at the potential reasons responsible for the deaths. In a clinical trial of patients that are very sick like patients with Acute Lyphoblastic Leukemia, poor outcomes are not uncommon. However, three deaths from a cerebral edema suggested that there could be something in the drug or in the protocol of the trial that was causing the cerebral edema.
Background on the Clinical Trial
In order to understand the potential impact of what Juno did in order to correct the problem, it is important that we first examine the protocol for the trial. In Juno's trial, patients are given fludarabine and cyclophosphamide before they are ultimately injected with JCAR015. This seems to be standard practice amongst the Car-T drugs under development, as Kite Pharma (NASDAQ:KITE) used the same regiment before patients would be given its experimental treatment. The purpose of fludarabine and cyclophosphamide is to help supress the patient's immune system and kill already existing T-cells. This gives room for the new genetically engineered T-cells. This will allow for Kite and Juno to maximize the efficacy of their treatments. Kite used cyclophosphamide and fludarabine at lower doses than Juno.
Juno's Agreement With the FDA
Juno and the FDA decided that the best way for the trial to move forward would be to remove the fludarabine, but to still use cyclophosphamide. Juno's previous research indicated that fludarabine helped to allow for Juno's genetically engineered T-Cells to take hold in the patient's system faster. The removal of fludarabine is unclear as to the impact on efficacy. The FDA seems to be satisfied that this should at least help to lower the toxicity issues associated with Juno's drug.
Why I still Have Questions
Removing fludarabine might lower the toxicity of Juno's drug. However, what remains to be seen is how this will affect the efficacy of Juno's treatment. In previous trials where just cyclophosphamide was used, JCAR 015 had a complete response rate of 80%. If the removal of fludarabine leads to a meaningful decrease in efficacy it could potentially lead to approval problems. While the FDA will understandably defer to making sure that drugs are safe, one of the main selling points of Car-T treatments is the fact that they seem to be highly efficacious in patients that have failed other treatment options. It will also be important for Juno to put any efficacy concerns to rest by showing a complete response rate of around 80% (which we saw in previous clinical trials) with just using JCAR015 and cyclophosphamide. This would at least help to confirm previous data.
Another question will be if this will lead to concerns that would force Juno to essentially repeat the clinical trial? While it is important that new and innovative treatments are brought to the market as quickly as possible, this interest needs to be balanced with the interest of making sure that clinical trial protocols were correctly followed. While the FDA may be ok right now with changing the study protocol mid-study, it might pose problems down the road, especially if there is an FDA Advisory meeting when Juno files an NDA.
This also isn't even the first reported incident of deaths in Juno's CAR-T trials. In 2014 a trial at Memorial Sloan Kettering Hospital in New York was temporarily stopped after several patients died from cytokine-release syndrome. This caused for Juno to lower the dosage of cells in patients with large tumor burdens.
Impact on CAR-T research
CAR-T still appears to be a very promising area of research. Both Juno and Kite dropped substantially after the FDA clinical hold and have only recently begun to recover in share price. Novartis (NYSE:NVS) is also researching in the CAR-T space. CAR-T may be a very promising therapy, but it can ill afford many more deaths associated with CAR-T therapies. It may be telling for investors in Juno to watch for news of deaths out of Kite's clinical trials. If Kite is able to have safer CAR-T therapies, it would represent a substantial competitive advantage over Juno, and may increase Kite's chances of approval relative to Juno's. It is unclear as to whether or not Kite was reasonably hit in its stock price. It was using a lower dosage of fludarabine, and may have avoided some of the unforeseen consequences that Juno had because of fludarabine.
Conclusion
The market still has reasons to be skeptical about Juno. What was once a promising area of research is now more risky. With the FDA trying to prioritize patient safety, Juno is likely to experience problems should there be more deaths in its clinical trials. Furthermore, any further delays in clinical trials could give Kite and Novartis the edge that they need to reach the market before Juno. Juno will need to hope that there are not more reports of patient deaths, otherwise the FDA may once again come down on Juno and put a halt to the clinical trial.
Disclosure: I/we have no positions in any stocks mentioned, and no plans to initiate any positions within the next 72 hours.
I wrote this article myself, and it expresses my own opinions. I am not receiving compensation for it (other than from Seeking Alpha). I have no business relationship with any company whose stock is mentioned in this article.
Additional disclosure: I am not a doctor, and this is not a medical opinion.