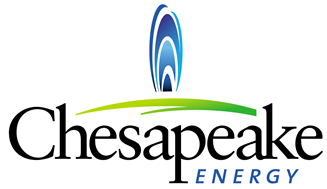 Energy companies have not been winners in the last two years, and that's probably an understatement. In fact, it was not unusual for struggling upstream companies with burdened balance sheets and falling cash flows in light of rebalancing energy markets to throw in the towel, think Linn Energy, LLC (LINE), or Breitburn Energy Partners L.P. (BBEP).
Chesapeake Energy Corp. (NYSE:CHK), on the other hand, is in a slightly better position to stage a comeback, though the company's shares have been clobbered as well: Investors that bought into Chesapeake Energy in hopes of a turnaround last year have seen the value of their holding collapse 37 percent. Investors that bought shares two years ago have lost almost all of their investment: Chesapeake Energy is worth 79 percent less than it was two years ago.
Surprise Potential
Though I have sold out of Chesapeake Energy earlier, I think today's prices make a spec interesting again. In particular, a spec on better-than-expected 2nd quarter earnings.
For one thing, Chesapeake Energy's 2nd quarter earnings carry a low risk of including significant impairment charges since energy prices have rebounded strongly in the 2nd quarter, and are much higher than they were in the 1st quarter. In the 1st quarter of the year Chesapeake Energy was forced to recognize $853 million in impairments on the back of crashing price realizations.
Further, the potential for better-than-expected earnings is high (higher energy prices, cost improvements), and Chesapeake Energy may guide for more asset sales, too. Announcing asset sales earlier this year has been a positive catalyst for Chesapeake Energy's shares, and it stands to reason that investors will continue to react positively to any such announcements. If you remember, Chesapeake Energy guided for $1.2-$1.7 billion in total gross proceeds from divestitures for 2016. Raking in that much cash will help the company to stabilize its balance sheet, and to pay down debt.
Analysts Are Torn, But Upside to Consensus Price Target Is Significant
Though I think that Chesapeake Energy can manage to surprise this quarter, the company's shares are high-risk, and this is reflected in how analysts view the company.
According to MarketBeat, a website that consolidates analyst research opinions and target prices, twelve analysts out of twenty-one rate Chesapeake Energy a 'Hold', while only four analysts recommend investors to buy. Five analysts think investors' best option at this point is to sell shares of Chesapeake Energy.
That said, the consensus price target sits at $6.74, implying nearly ~25 percent upside.
Your Takeaway
Chesapeake Energy will report 2nd quarter earnings on August 4, 2016 before the market opens, and I am going to buy a small position beforehand since the company retains significant surprise potential IMO. Energy prices are higher than in the 1st quarter, which greatly reduces the odds of significant impairments. Further, Chesapeake Energy may give details about more asset sales that it is working on, which may fire up investor enthusiasm. I am buying as a spec only.
If you like to read more of my articles, and like to be kept up to date with the companies I cover, I kindly ask you that you scroll to the top of this page and click 'follow'. I am largely investing in dividend paying stocks, but also venture out occasionally and cover special situations that offer appealing reward-to-risk ratios and have potential for significant capital appreciation. Above all, my immediate investment goal is to achieve financial independence.
Disclosure: I/we have no positions in any stocks mentioned, but may initiate a long position in CHK over the next 72 hours.
I wrote this article myself, and it expresses my own opinions. I am not receiving compensation for it (other than from Seeking Alpha). I have no business relationship with any company whose stock is mentioned in this article.