"GIVE me a one-handed economist," barked a frustrated President Harry Truman. "All my economists say, 'on the one hand... on the other...!!!" In the same vein, bearish bloggers, usually professional "financial advisor" types, have been working overtime writing articles on Seeking Alpha and other sites about how the market is over heated, irrational and the need for a "balanced" portfolio and to raise "cash" to deploy after a correction or a bear market. They trot out cut-and-pasted lists with charts as to "five" or "ten" reasons that the end is nigh and giving "sage" advice to be "cautious". This is obvious and as hard to argue against as patriotism, mother's love and apple pie, and about as useful. However such pablum is not actionable or worth much. Asset allocation is an individual decision depending on stage of life, net worth, life situation, etc. I have no idea why people pay these advisors for such pedestrian advice. A robo-advisor can do far better at a fraction of the cost these fancy suits charge for pablum. These advisors have a clear reason for this self-serving advice - most new clients are lost or gained during and after a correction or bear market. These "advisors" want to position themselves to existing and new clients as someone who said, "if only you had listened to me" and "I told you so". However, they conveniently forget to add up the opportunity cost to the client and how much money they caused them to leave on the table. Even a broken clock is right twice a day. For advice to be useful, it is imperative that it be both timely and correct.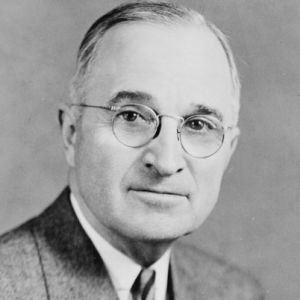 Figure 1 - Harry S. Truman - wanted a one-handed Economist.
The Coppock Curve
The Coppock Curve was introduced by economist Edwin "Sedge" Coppock in an October 1965 issue of Barron's. After being commissioned by the Episcopal Church to find long-term investment opportunities, the economist reportedly asked bishops how long it took for people to grieve and get over the death of a close loved one. The advice he got varied between 11 and 14 months, and he developed a series of calculations based on the 11- and 14-month changes. The Coppock Curve has had an uncanny ability to signal the end of a bear market or a major correction, provided it bottoms from under the zero line and goes back into positive territory
The Coppock Curve = WMMA [10] of (ROC [14] + ROC [11]), where WMMA is Weighted Monthly Moving Average and ROC is Rate of Change. Note: It's not validated for use for individual stocks or narrow indexes or commodities.
The stock market normally has rounded tops, but sharp bottoms, which the Coppock curve is very good at identifying. A buy signal is generated when the indicator falls below zero and turns upward from a trough. Because the Coppock curve is a trend-following indicator, it does not pick an exact market bottom. However, it is excellent at confirming established rallies and revealing when a new bull market has begun.
As the 40-year monthly chart of the S&P 500 and Coppock curve below shows, the empirical truth that once the Coppock Curve has bottomed and come back into positive territory, we are good for at least 1 year (and usually more) for the rally to continue.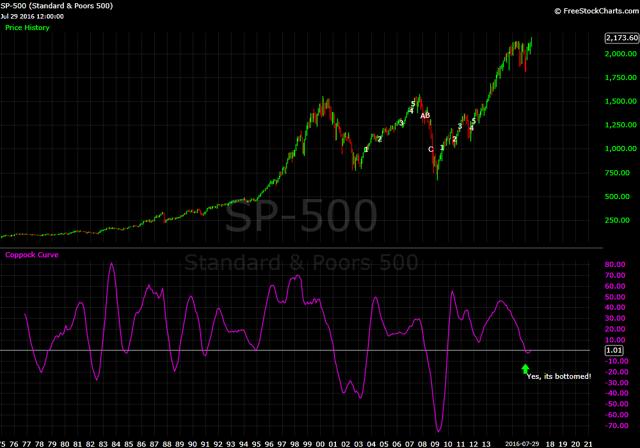 Figure 2 - S&P 500 and the Coppock Curve
So, here you have one good reason to ignore these blogging Cassandras - the Coppock curve. If you need more reasons to be bullish, I will give you another four as a bonus.
With interest rates so low, there is no other alternatives to equities. The longer the bull market continues, the more likely it is to become a secular bull market as money in equities becomes more sticky. There is no sign of a US recession. The unemployment rate is still falling. Doug Short's " Big Four" are all in the green. Even Industrial Production, which was wobbly, has steadied. Oil prices are very low and headed down again. This is delivering a huge stimulus to the economy, which is highly underappreciated by the bears. (Thank you, Saudi shakes). So there you have it, one good for being bullish (and 4 four more as a bonus).
Coppock Curve has bottomed below zero and is now positive.
Interest rates are at a generational low.
TINA - There Is No Alternative to equities.
No hide or hair of a recession - All big four indicators are positive.
Oil is still delivering a massive stimulus to the economy.
But wait, there is one more - no irrational exuberance or generalized equity bubble. Most ordinary people are still afraid of equities and have pulled out $52 million out of equity mutual funds. So here is some clear and timely advice - no need to panic. You have at least one year of clear sailing. One day, the downturn will come (like death and taxes), but for now the sun is shining, the rainbow (Coppock Curve) is out. Remain calm, all is well.
Disclosure: I/we have no positions in any stocks mentioned, and no plans to initiate any positions within the next 72 hours.
I wrote this article myself, and it expresses my own opinions. I am not receiving compensation for it (other than from Seeking Alpha). I have no business relationship with any company whose stock is mentioned in this article.