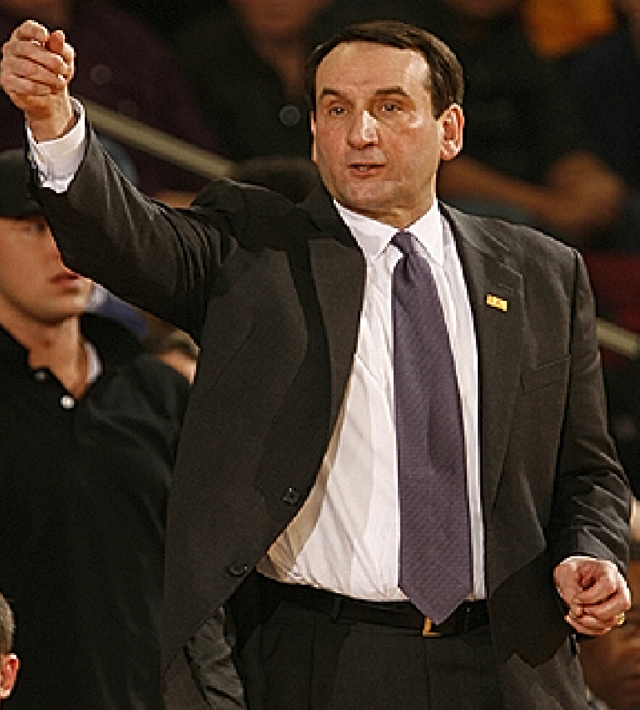 Source
There are few things more unsettling than being in a car with a new driver who learned to drive by playing arcade games. They tend to be overly confident and are often fearless. Overly confident and fearless can be empowering. It can also be risky.
My investment club got a tad too confident and fearless in July. As detailed in previous articles about our journey, we've adopted a dividend growth income (DGI) strategy for 2016. Sure, we'd invested in dividend-payers before. But, we'd never focused primarily on yield or dividend growth or payout ratios. We struggled the first few months. Then, we smacked into a mental wall and fell into a deep rut. Having to figure a way out of the rut provided us the mental clarity we desperately needed. We established a DGI investing framework and established a decision-making model. We actually ended the first half of 2016 with a flurry.
That flurry in June created a false sense of confidence in July. I'm confessing this because we all make mistakes. Since the value of a mistake comes in learning from it, we all might as well learn from this one.
I think we forgot it was real. In other words, we were really "driving" and not just playing an arcade game. So, here's the confession.
I think we bought a stock because of Coach K - Mike Krzyzewski.
I've mentioned in other articles I'm a basketball fan. I'm not the only one. We like Mike.
Here's how our little flurry ended up snowballing.
Closing in on our second target, we'd arbitrarily set a third to improve our annual income by another 10%. Reaching for another 10% would equate to an overall improvement on our year-beginning annual income of 33%. It would be the toughest test for us as the first two iterations were relatively easy to accomplish. But, in reality, there's no true consequence if we fail.
But, this last 10% is not achievable if we continue our journey status quo. Most of the companies we own with a history of annual dividend increases have already implemented them. The improvement would be reliant on not just investing dues but also reallocating investments from non-dividend-payers to dividend-growers.
We do still have a handful of investments that may double before year-end. Selling a portion of our investments as they double will only provide benefit if the new investment yields more than the original. The next likely double is either Sony (NYSE:SNE) or Otter Tail Corporation (NASDAQ:OTTR).
As a diversified utility, Otter Tail offers a healthy yield nearing 4%. It is the only utility company we'd owned. We voted in June sell a portion of our Otter Tail investment, should the opportunity arise, to diversify beyond electricity and to diversify geographically. Finding a comparable replacement proved harder than I anticipated. I came to the July meeting with a handful of questions for the club to facilitate further research. After all, we still had time.
Another pertinent factor in our snowballing confidence had to do with our vote in May to purchase Clorox (NYSE:CLX). We set a limit price for a buy. It was too low. We reset the price in June. It was too low. During the July meeting, we had to choose between resetting our limit price yet again or revisiting the decision after Clorox reports earnings in early August. The club felt chasing Clorox would be a mistake and opted to wait.
With the Clorox chase on hold, the club did not necessarily have to wait on the Otter Tail sale to diversify into another utility. Funds were, theoretically, available for investing. Allow me to clarify here - we consider ourselves a stock club. Our focus is long-term investing. We meet to invest in stocks. The majority of the club is irritated by the notion of idle cash sitting and waiting.
So, we had funds. But, we did not have a thoroughly analyzed list of candidates to enable our goal of diversification in the utility sector. I related my findings nonetheless. I assumed it would be obvious we weren't ready.
My research found water utility companies were not paying a comparable yield to gas and electric utilities. The "flight to yield" had pushed valuations above historical averages in the sector. The club needed to decide if it had a preference for electric utilities, gas utilities or a combination. Considering Otter Tail's operations were in the Dakotas and Minnesota, there were implications to discuss about other geographic regions. Finally, since Otter Tail is a diversified utility, it seemed logical to decide whether to pursue another.
Several utility companies were mentioned for further analysis. The list was loosely compiled based on our investment firm's recommendations and dividend yield - Dominion Resources (NYSE:D), Duke Energy (NYSE:DUK), Southern Company (NYSE:SO), MDU Resources (NYSE:MDU) and OG&E Energy (NYSE:OGE). The club axed MDU Resources quickly because its northern locale was too similar to Otter Tail's and its yield was less than Otter Tail's. OG&E's yield, too, was less so it fell quickly from the list. Geographically, Dominion, Duke and Southern were diverse compared to Otter Tail as they serve the southern and eastern United States. They became the frontrunner. I thought they became the frontrunner for further analysis. I was wrong.
As the discussion turned to yield and dividend growth estimates, we reviewed our findings about such from our evaluation of Clorox, Proctor & Gamble (NYSE:PG) and Unilever (NYSE:UL). At the time, even though Clorox was expected to grow its dividend at a greater rate, it would still take years for it to reach a comparable level of the other two. On the particular day of our meeting, the yields were registering 3.6% at Dominion, 4% at Duke and 4.2% at Southern. The investment firm's published dividend growth expectations were 8% for Dominion and 4% for both Duke and Southern. A quick calculation revealed it would take three years for Dominion's yield to catch Duke's.
And, then, the conversation took a turn.
"I like Mike."
"I do too."
"I've always liked Mike."
"Let's buy Duke."
I had to ask. "Are we really discussing investing in a utility company based on basketball?"
I hadn't read the annual report or reviewed recent quarterly reports. We didn't know if Duke faced any regulatory issues. Is the dividend safe? How long would its most recent rate cases be effective? Good grief, I hadn't even had the chance to read articles on Seeking Alpha about Duke.
I had to scramble. I didn't waste time looking at its payout ratio - after all, it's a utility so it's probably high. I also figured it's debt-to-equity ratio would unnerve me. Duke was trading near its 52-week high so, perhaps, I could argue it was too overvalued.
The reality was the club was willing to trust our investment firm's recommendation. Our investment in the utility sector represents less than 3% of our total portfolio. If Duke's share price is overvalued and it falls, it just means the yield will increase. If the sector corrects, we can average down on price and increase our overall yield.
I'd like to think we did not get overly confident and fearless but instead took a calculated risk. The truth is I know better. I also know this one probably won't hurt us.
Too many times in the past I've seen the club spend over an hour in discussion only to make buy/sell decisions in a hurried few seconds at meeting's end. The ticking clock increases the tension. In what feels like a whirlwind, motions are made, votes are cast and money is invested. It scares new members. They adjust.
That ticking clock played a factor in the Duke buy. But, it wasn't the primary factor. The club thought they had this DGI purchasing strategy figured out. Look at the yield, the growth rate and maybe the payout ratio. Then, GO!
I pride myself on often playing devil's advocate with the group. It forces discussion. Often, the discussion reveals preferences and rationality. It can also reveal weaknesses and flawed logic.
I'm dusting off my devil's advocate robes for the August meeting. We might get by with arcade-style driving on a utility investment. But, I refuse to stand idly by and take that approach going forward. We have to dig deeper into the company's business, mission and goals. We have to understand its future prospects. Analyzing its valuation is a necessity as it supports its ability to pay the dividend.
If this Duke investment pans out, I'm willing to give Mike the credit. But, if it sours, he can't take the blame. We'll have to admit we got cocky.
Disclosure: I am/we are long DUK,OTTR,SNE,PG,UL.
I wrote this article myself, and it expresses my own opinions. I am not receiving compensation for it (other than from Seeking Alpha). I have no business relationship with any company whose stock is mentioned in this article.