The natural gas summer injection period has been very favorable for helping to reduce the storage glut. Storage in 2016 had been 54% higher than the 5-year average as of the week ending April 1st, but have dropped to 19% higher as of the week ending July 22nd.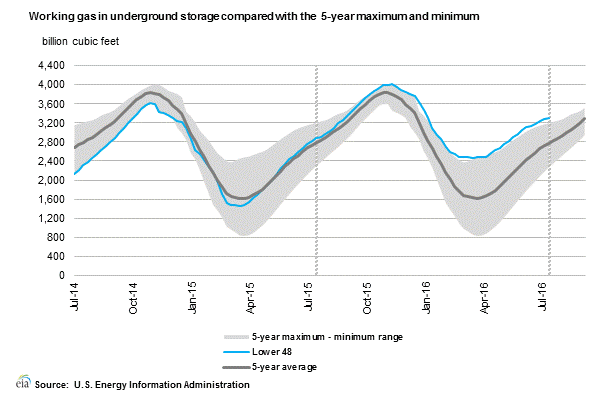 Last week, the Energy Information Administration reported a store build of just 17 billion cubic feet (bcf), below expectations. Storage builds have in fact been considerably lower than during the same weeks last summer.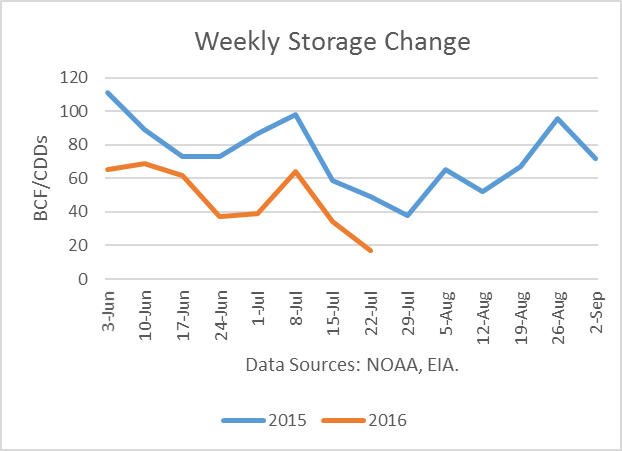 On a cumulative basis since the week ending June 3rd through the week ending July 22nd, storage has built by 387 bcf, 252 bcf less than the same weeks last year.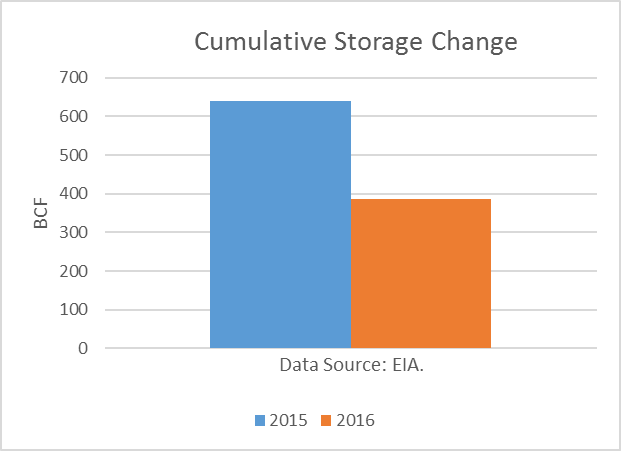 The recent heat wave, and hot weather all summer, has contributed to the rise in natural gas demand at electric utilities to power air conditioners. The graph below shows my weighted index calculations of cooling degree days (CDDs) each week thus far compared to last summer.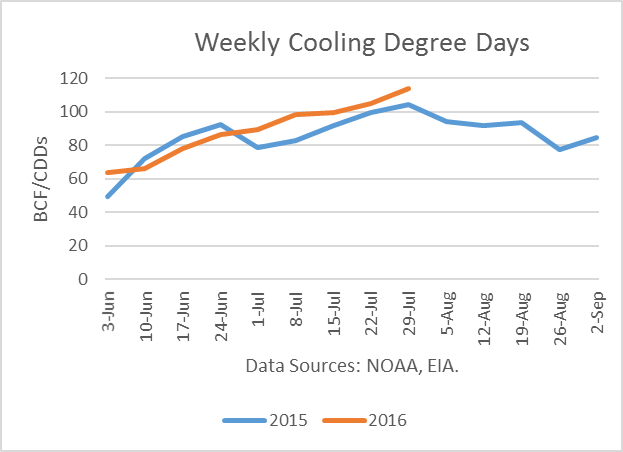 The index is weighted by area (state) percentage use of natural gas at electric utilities. The EIA reports CDDs as weighted by population, which is not as accurate.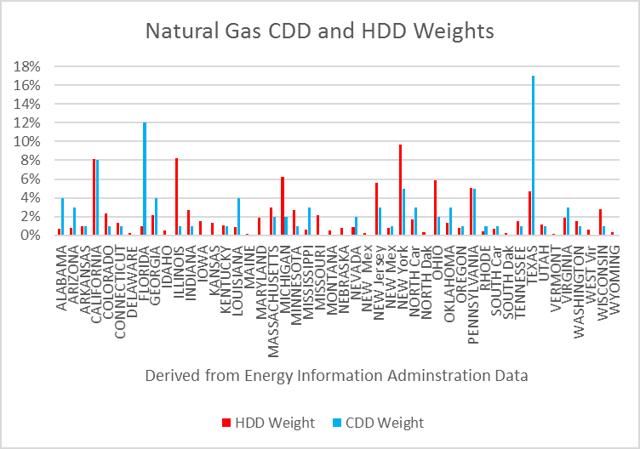 In total, cumulative CDDs from the week ending June 3rd through the week ending July 29th have been 5.8 percent higher than over the same weeks in 2015.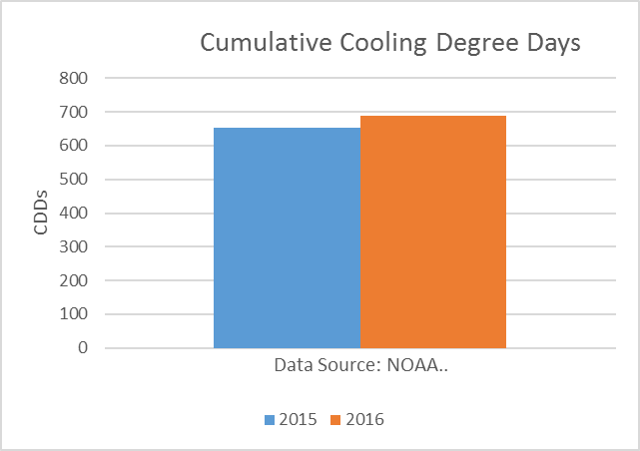 Based on EIA's estimates for June, demand was up 6% in June 2016 v. last year. Demand for natural gas at electric utilities was up by 9%. In addition, the EIA estimated that supply was 1% lower. Together, these trends resulted in a storage build that was 37% smaller.
According to EIA's July Short-Term Energy Outlook (STEO), demand in July is expected to be up 5% v. last July, based on a gain of 7% in gas consumption at electric utilities. However, because CDDs were about 10% higher in July 2016 v. last July, the demand number is likely to be much stronger. It also projected that supply would by 2% lower than a year ago.
Finally, the EIA estimates demand for August to be 5% higher than last August based on nat gas demand at electric plants being 7% higher. It projects supply will be 1% lower.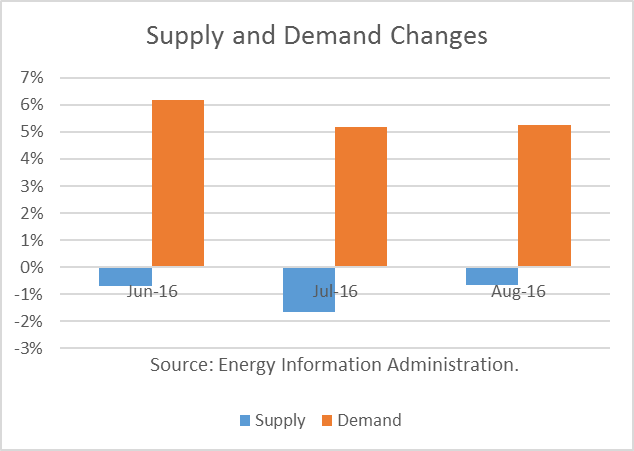 Conclusions
The primary factor reducing the storage build this summer has been natural gas demand, particularly at electric utilities. CDDs spiked, causing high power burn. The dip in supply also contributed.
NOAA will release its detailed CDD forecast for the first week of August tomorrow. I will update it with my state weights to see how the demand forecast looks as we start August.
Disclosure: I/we have no positions in any stocks mentioned, and no plans to initiate any positions within the next 72 hours.
I wrote this article myself, and it expresses my own opinions. I am not receiving compensation for it (other than from Seeking Alpha). I have no business relationship with any company whose stock is mentioned in this article.