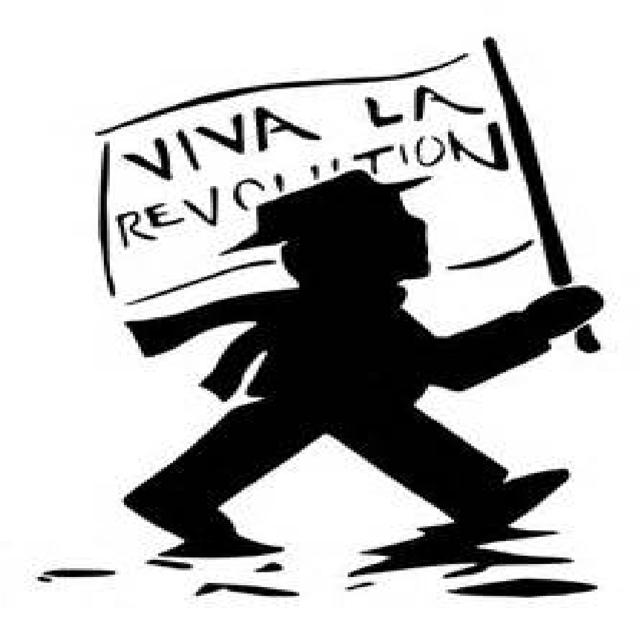 Source
In its last quarterly earnings call, NVE Corporation (NASDAQ:NVEC) said it expected product sales to increase "sequentially, at least for the next couple of quarters". The thing about product sales for NVE is an increase impacts more than the top line. The gross margins on product sales, historically at approximately 84%, far outpace the gross margins on research and development (R&D) revenue, historically at approximately 17%. When revenue falls through to the bottom line, it's simply a good thing.
NVE reported fiscal 2017 first quarter results after market close on July 20th. Product sales improved sequentially by $638 thousand or 12.25% over the 2016 fourth quarter from $5.2 million to $5.8 million. R&D revenue decreased 3.5% quarter-over-quarter from $888 thousand to $857 thousand. Thus, the gross margin on total revenue improved to 79.3% from 75.9%.
Selling, general and administrative expenses did increase sequentially from the previous quarter. The provision for taxes increased as well. But, internally-funded R&D expense decreased as did interest income. The net effect was upward of a half million dollar increase in net income. Analysts estimated earnings for the quarter would total $0.54 per share. NVE delivered $0.65 per diluted share. The additional $531.7 thousand in net income delivered an additional $0.11 per share in earnings.
Previous Quarter's Gem
In the fiscal 2016 fourth quarter earnings call, NVE announced its R&D team had demonstrated "the ability to detect truly infinitesimal level of pathogens". The accomplishment was akin to detecting "the equivalence of a needle in the mall of America". The project's goal is to ultimately develop a high-throughput salmonella detector for the U.S. Department of Agriculture. Phase 1 was originally scheduled to run from June 2015 to June 2016. NVE completed the work ahead of schedule and has already been recommended to receive the $600,000 grant for the second phase.
Though highlighted in my last article on Seeking Alpha in late June, others weren't initially as excited about the significance.
"On the subject of spurring change, its potential is Herculean."

"The company is already having commercialization discussions with food producers."

"To state anti-pathogen detection is likely to improve food safety is an understatement."

"This same technology is applicable to medical testing for pathogens. NVE does expect to be able to deliver bio-sensor and anti-pathogen solutions for a wide variety of needs and multi-sized applications."

"Honestly, it's a bit of a struggle to convey with words the confidence and pride Mr. Baker evoked when discussing the company he leads."
In the fiscal 2017 first quarter earnings call, however, analysts began appreciating the implications of a second phase which could ultimately lead to commercialization.
"And I don't want to be too pie in the sky here but it seems to me like this could be billions of dollars of total addressable market."

"....we haven't seen a market opportunity this apparent of this size for a while from your company..."

"I obviously view this as a very large potential value creator for NVEC shareholders..."
NVE is acutely aware of the potential of such an undertaking.
"...it's an opportunity to truly revolutionize the market."
Now, realistically, commercialization is several quarters away. The second phase of the project is scheduled to last two years.
Current Quarter's Gem
In the interim, NVE is awash with eyebrow-raising opportunities. Though the earnings call discussion was dominated with the implications of and potential for this second phase of development in the USDA project, NVE casually adverted another worthy nugget - a new angle sensor for the Internet of Things ((IoT)).
The potential offered by the IoT seems boundless. The concept of intercommunication and interaction between connected devices is being touted as bigger than the Industrial Revolution. In less than five years, Gartner estimates there will be 30 billion devices connected to the IoT.
But, the IoT will only be significant if it is reliable, accurate and secure. Many are familiar and comforted with the example of en route emergency vehicles having the ability to trigger traffic lights and clear pathways. But, it's concerning how one inactive device in such a scenario could wreak havoc. At its core, if the nodes or "things" connected to the IoT are not powered on, they cannot communicate or interact.
Power availability and consumption quickly become key factors. NVE's near-term strategy centers on delivering products for the IoT and specifically the Industrial IoT. It's ultimate mission is to lead a technology revolution.
It recently introduced its AAT009 sensor, an ultralow-power TMR (Tunneling Magneto Resistance) angle sensor. Angle sensors detect position measurements in a rotating magnetic field. TMR sensors are ideal for miniaturization. These sensors make both battery operation and harvested energy practicable. TMR angle sensors are typically used in rotary encoders, motor shaft position sensors and IoT end nodes.
The AAT009 provides reliability because the power consumption is low which enables the power source's longevity. The AAT009 is the third iteration in this line of sensors. Its development was driven at customer request. The target was to power the sensor with a button cell without degrading its shelf life. The AAT009 can be powered by a button cell for over ten years. It can also run on harvested power, even intermittent harvested power. Because of the varying needs of different applications, all three iterations of angle sensors in the line are marketable.
Beyond consumption, the AAT009's signal is large, strong and accurate. Its footprint is very small. This company-produce video demonstrates angle sensors being powered by fruit. It includes the capabilities of the AAT009 being powered by a blueberry and by an even smaller currant.
Contemplating the IoT
In a second phone interview with NVE CEO, Mr. Dan Baker, he offered insight about NVE's goals regarding the IoT. Its expertise is in factory automation. Factory automation falls under the umbrella of the Industrial IoT.
Long before the terminology was mainstream, NVE was focused on factory automation. It provides a significant portion of the company's sales. The potential for automation continues to be significant as factories continuously adopt and advance automation utilizing more and more sensors. Developing technology to mimic the hands, eyes and nerves of humans continues to drive the efficiency in factories.
As evidenced in its latest product announcement of the AAT0009, NVE's forte in factory automation is energy management. Energy management encompasses measuring energy consumption and actively managing that consumption. It even includes evaluating energy quality. In the past, energy demand was viewed as infinitely growing and managing such was improbable.
Geographically, the majority (55%) of NVE's sales occur outside the United States. Considering the globalization of factories, this is likely to continue in the near-term. Mr. Baker acknowledged he'd like to see more domestic factories. Automation does help pave the way should domestic expansion ramp up. Mr. Baker reiterated the premise that the U.S. should strive to have "the most efficient workforce rather than the cheapest" and emphasized how NVE plays a role in that strategy.
Circling back to NVE's ultimate goal of leading a technology revolution, we asked Mr. Baker how NVE would know it was the leader. Mr. Baker shared the goal is actually elusive as the company would truly never finish developing solutions. While the company may or may not have dollar amounts driving its performance, that is not the best measure of its success. NVE will know it is leading when it looks at competitors and alternatives and sees itself at the forefront.
With the allure of the IoT, a leadership position could easily attract a buyer's attention. It's often much easier for a company to purchase technology to build or fortify its portfolio. On the subject of potentially being pursued, Mr. Baker assured, as a publicly-traded company, NVE's Board would seriously consider offers prioritizing what would be best for shareholders. Despite its perceived book value, any company on the consolidation hunt would have to bid aggressively for NVE. Because its intellectual property is "home-grown", there are no accounting entries on the books beyond the expenses of research and development. NVE's intangible assets of IP, trade secrets and the like are deeply valuable and would certainly not be inexpensive. In a nutshell, it would take a big fish. Even when contemplating the idea of being folded into a bigger organization, Mr. Baker stayed true to the company's mission.
"If it helps us reach the goal of leading a technology revolution, we'd welcome it."
Summary
Before the fiscal 2017 first quarter results were released, the one analyst covering NVEC expected full-year earnings per share to total just $2.09. After the results, the estimate bumped to $2.16. Taking NVE at its word that product sales should increase sequentially for the next couple of quarters, such an estimate is still probably low. Had the adjustment simply included both the first quarter beat and a second quarter increase equal to first quarter results, the estimate should have bumped to at least $2.30.
There are few companies able to classify their business as revolutionizing an industry. Yet, NVE finds itself comfortably in that role regarding at least two industries. It has no debt and over $92 million in cash and marketable securities. The shareholder-friendly company pays a $4.00 dividend.
Yet, its most valuable assets are not carried on the books - its intellectual property and its leadership position. The market doesn't always immediately value companies based on intangibles. But, a dividend yield over 6% makes it easier to wait on analyst revisions, the market ...... and revolutions.
Disclosure: I am/we are long NVEC.
I wrote this article myself, and it expresses my own opinions. I am not receiving compensation for it (other than from Seeking Alpha). I have no business relationship with any company whose stock is mentioned in this article.
Additional disclosure: I belong to an investment club that owns shares in NVEC.