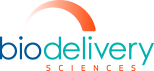 BioDelivery Sciences (NASDAQ:BDSI) has been a battleground stock. The company has two promising drugs on the market, and the biggest challenge has been executing on the sales potential for their products. BioDelivery shareholders should expect a lot from their company this quarter. It will be filled with the first real glimpse of Belbuca sales, and of helping to make sure that the company's pipeline is continuing to advance.
Revenue Sources
The major revenue sources will be BioDelivery's self-marketed product Bunavail and the newest addition to the market Belbuca, which is being marketed in the United States by Endo International (NASDAQ:ENDP). These revenue sources will likely provide the most interest for investors. BioDelivery will need to deliver on top line revenue projections in order to make investors more confident that there is substantial demand for BioDelivery's products.
For Belbuca, this will be the first quarter of full earnings. Prescription numbers will be key, as well as showing prescription growth. It will be important for BioDelivery to show that there is at least some traction behind the product. In the crowded pain management space, Endo makes sense as a strategic partner, but Endo's commitment is only likely to last if Endo is able to generate substantial sales numbers.
It will be key to get a sense of the penetration in terms of the number of doctors writing prescriptions. Many doctors may start out with a few patients on Belbuca in order to see the experience of those patients before feeling comfortable prescribing it to additional patients. Investors will want to look for a wide base in the number of doctors prescribing Belbuca.
One drug that is having problems gaining traction in the market is BioDelivery's other drug, Bunavail. When it was launched, investors were very excited about the potential for this product. However, as time went on, the company failed to deliver on its sales expectations. As such, investors are now standing at an interesting road where progress is seemingly being made, but they do want to start seeing large prescription growth.
The Tennessee Medicaid contract is now in full swing, but a recently signed contract where BioDelivery received preferred status for Bunavail from a national managed care provider, has the potential to pay off over the next year. This contract has the potential to substantially increase Bunavail sales. Preferred status will mean that it is likely that patients will transition from the previous product towards Bunavail due to lower co-pays from their insurance company.
Look for any information that BioDelivery can provide about competing for additional medicaid contracts. If BioDelivery is able to be successful in securing other contracts, it could be a source of quick prescription growth for Belbuca.
Another development has been the raising of the cap on the number of patients to which a doctor can prescribe Buprenorphine. This helps to solve one of the major headwinds that it was believed that Bunavail was facing, a lack of new patients. Doctors were unlikely to switch patients who were already well controlled on a different Buprenorphine regimen over to Bunavail. With the raising of the cap, however, many doctors can take on more patients, and this means more opportunities to prescribe Bunavail.
Investors should be cognizant of a few items for Bunavail heading into earnings. The company likes to point to year-over-year prescription growth, and with a product where we are continuing to question the viability, it will be important to show the continued growth on a quarter-by-quarter level. Of course, there will be some year-over-year growth, but it is not looking like it will be fast enough.
We will also want to see an increase in the number of patients who are starting their Bunavail prescriptions. New prescription growth will be important, as it would help to indicate that the lifting of the cap is making a difference. Shareholders are likely to have a relatively short leash with management in regards to Bunavail. The drug has been on the market for a while now and has still yet to deliver on its early promise. If management continues to fail to show substantial growth, how much longer will shareholders allow for management to continue to spend money on Bunavail?
Pipeline
For Onsolis, BioDelivery's final approved product, investors will need to hear about any developments in terms of a timeline. The company previously indicated that the drug is headed to the market in mid-2017, and is being launched by partner Collegium Pharmaceutical (NASDAQ:COLL). Any developments in terms of helping to firm up this timeline should be informative to investors. We will also want to know how Collegium plans to handle this launch in order to help make sure that the product gains market traction that it lost last time.
As a reminder for investors who have probably forgotten about Onsolis, Onsolis was actually approved before Bunavail and Belbuca. It was taken off of the market and BioDelivery has received the FDA's approval to put the drug back on the market. With the upcoming launch, I would expect for the focus on Onsolis to increase. It is an easy way for BioDelivery to improve cash flow at little to no cost to shareholders, as all that BioDelivery will have to do is collect royalty checks.
Pivoting to the products that are still under development, investors will want an update on Clonidine Topical Gel. In their last quarterly report, the company announced that they have enrolled over fifty percent of the needed patients in their clinical trial, and should have full enrollment before the end of 2016 with a preliminary data readout in the first quarter of 2017. This product will be important to BioDelivery shareholders.
The market for neuropathic pain is over $3 billion, and grabbing even a small slice could be a huge win for BioDelivery. Investors will be looking for enrollment updates, as well as any speculation as to when a partner might be coming aboard. In their last conference call, the company said that it previously tested the waters in the US and EU for a partnership and found that there was 'significant' interest.
While now might not be the right time strategically to partner, any hints of additional interest in the product could help to send BioDelivery stock higher. With the large market that Clonidine could potentially be entering into, it will be important for BioDelivery to bring in a partner with experience in the space.
One final note that I would like to see is whether BioDelivery plans on in-licensing any products that have obtained approval. One way to help maximize the efficiency of BioDelivery's sales force would be to bring on another product in the addiction space. This would allow for the already existing sales force to be able to sell another product, and could potentially bring in revenue.
It is an interesting way to leverage BioDelivery's already existing sales force, at relatively low cost. Yes, BioDelivery would have to pay for another launch but with the sales force in place and already trained, the time to market could be quick. I do not anticipate management commenting on in-licensing opportunities, but management is eventually going to have to justify having the in-house sales force. Maybe licensing drugs to market in house could be the answer for shareholders.
Financials
One of the key metrics that investors should watch is the company's cash burn rate. This is the rate at which the company is going through its cash in order to continue to fund operations. Investors will want to see a decrease in the cash burn rate, as the company strives towards profitability and positive cash flow. With the company transitioning more towards marketing Bunavail and becomes less of a solely speculative research play, the company needs to start generating money.
In their last conference call, the company said that it has a cash runway until the third quarter of 2017. The cash burn rate will be important to helping extend that runway as long as possible. At these low prices, shareholders want to stave off the risk of dilution.
Last quarter BioDelivery lost $18.7 million, and had $69.4 million in cash and cash equivalents at the end of the quarter. Clearly, BioDelivery has been losing money at a rapid pace. However, I do expect for this to slow. BioDelivery has finally received approval for their high-speed packaging line in place in April. This line will reduce Bunavail cost of manufacturing by 22%.
Also an increase in the amount of revenue that BioDelivery has seen per prescription (as a result of lowering the amount of free trial to seven days), could help solve part of the cash flow issue. Last quarter, the company's net cash available dropped by $14.2 million. I would expect for a lower burn rate this quarter, as the company will now finally be able to recognize Belbuca royalties, and is able to help squeeze more money out of their Bunavail sales. Breakyl (which is Onsolis in Europe) royalties will help, but I do not expect for them to grow in a manner that will help to lower the cash burn rate.
Conclusion
Earnings should be interesting for BioDelivery this quarter. Investors will need to see start seeing signs that Bunavail will be able to grow. With the first full quarter of Belbuca revenue, investors will get their first real sense of the traction that Belbuca is gaining in the market. For BioDelivery, cash is going to be king. At these low stock prices, it will be important that management maximizes every dollar so as to help lower the risk of dilution. Investors need to see progress on all fronts from BioDelivery. Bunavail prescription growth will be a key driver of revenue, and more contracts would be a good start.
Disclosure: I/we have no positions in any stocks mentioned, but may initiate a long position in BDSI over the next 72 hours.
I wrote this article myself, and it expresses my own opinions. I am not receiving compensation for it (other than from Seeking Alpha). I have no business relationship with any company whose stock is mentioned in this article.