Welcome to the UberDidi issue of M&A Daily
Apple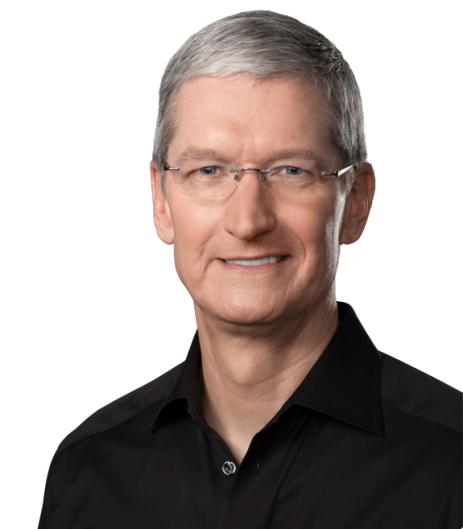 In Apple Challenges Uber For The Future Of Driving we discussed the billion dollar investment that Apple (NASDAQ:AAPL) made in Didi Chuxing (DIDI), the Chinese ride-hailing service put together by Alibaba (NYSE:BABA) and Tencent (OTCPK:TCEHY) in direct competition with Uber (UBER). This was a big blow to Uber, which has coincidentally been losing about that amount each year in China. With Apple's backing, Didi has been going on offense, taking stakes in Lyft (LYFT) as well as other Uber rivals. But this week, Didi and Uber ending their expensive war. Uber gets 20% of Didi at a $35 billion valuation. Didi invests $1 billion (that number again) in Uber. Didi and Uber can now go about their business without worrying about competition… at least until Tesla (NASDAQ:TSLA) launches their ride-hailing service.
Humana
Molina (NYSE:MOH) entered into definitive agreements to acquire Medicare Advantage assets from Aetna (NYSE:AET) and Humana (NYSE:HUM) in connection to their merger. Will this be enough to satisfy the DoJ? Not even close. The Aetna-Humana arbitrage spread is $50.00.
SABMiller
AB InBev (NYSE:BUD) agreed to a schedule with SABMiller (OTCPK:SBMRY) for their merger. The expected close date is October 10, 2016.
TiVo
The third S-4 amendment has been filed for the Rovi (NASDAQ:ROVI) acquisition of TiVo (NASDAQ:TIVO). The shareholder votes are on September 7.
Memorial
The S-4 for the Range (NYSE:RRC) acquisition of Memorial (NASDAQ:MRD) has been declared effective.
Cash America
The definitive proxy was filed for the First Cash (NASDAQ:FCFS) acquisition of Cash America (NYSE:CSH).
NetSuite
The definitive merger agreement has been filed for the Oracle (NYSE:ORCL) acquisition of NetSuite (NYSE:N).
Trina
The definitive merger agreement has been filed for the Trina (NYSE:TSL) acquisition by Fortune Solar and Red Viburnum.
ReachLocal
Gannett (NYSE:GCI) extended the tender offer for ReachLocal (NASDAQ:RLOC) to August 8.
Starz
The HSR review of the Starz (STRZA/STRZB) sale to Lions Gate (LGF) was early terminated.
Hewlett Packard Enterprise
Ravi Mulani weighs in on Hewlett Packard Enterprise (NYSE:HPE),
HPE: What could a private equity buyer do with the company?

We first started looking at HPE a few months ago in the context of the spinoff of their consulting business. Spinning off their consulting business and merging it with Computer Sciences (CSC) was definitely a smart move, as the consulting business ("Enterprise Services") had a standalone operating margin of 4% and was clearly a second-tier player in the IT consulting industry. However, we were not that impressed with the rest of the business. It has 8% run-rate operating margins (adjusted for one-time expenses), as compared to ~20% operating margins at IBM (NYSE:IBM) and 15% operating margins at EMC (EMC).

HP's business ex-consulting consists of four divisions:

Enterprise Group: Hardware including servers, storage, networking and technology services
Software: Includes "Big Data," Application Delivery Management, Enterprise Security, IT Operations Management
HP Financial Services: Financing for HP Products
Corporate Investments: Internal investment arm

When speaking to people at startups and established companies who bid on these types of services, the only reason to really buy HP hardware/software is if you have legacy HP systems. Otherwise it's cheaper and likely higher quality to buy Amazon (NASDAQ:AMZN) (and potentially MSFT) cloud offerings and software. For HP to stay competitive in these businesses, they have to compete on price.

On Friday some news came out that the Information reported that PE buyers are looking at a buyout of HPE. Reuters later wrote that it was only focused on select software assets. It's unclear which report, if either, is true, but what could a PE buyer get out of HPE? PE buyers traditionally have three levers to create value - revenue growth, margin expansion, and leverage. Given the industry dynamics mentioned above, substantial revenue growth is unlikely, but margin expansion and leverage are definitely options here.

A PE owner could substantially expand margins through stripping down the sales and marketing team (a process that's already in progress at HPE) and basically shifting purely to a maintenance perspective instead of any sort of growth-oriented strategy. IBM and EMC's margins show that higher operating margins are definitely attainable. HPE's software and hardware revenues are primarily recurring and come from long-term contracts, which would allow a PE buyer to substantially lever the company, and one could almost think about running the business in a barebones fashion similar to an insurance company in runoff.

The endgame for a PE owner would likely be selling off the discrete parts of HPE in separate sales. The software business could likely command high multiples given the spate of recent transactions in the area; IBM, Cloudera (CLOUD), or Microsoft could snatch it up to increase market share. The hardware business would be a tougher sell given the commoditized nature of the business, but Dell and IBM might be interested in the server business, Dell and Hitachi for storage, and Cisco and Juniper Networks for the networking business. A sale of the business in parts would almost certainly command a higher multiple than the purchase of the entire business, given its size and complexity, and as such would be a strong rationale for a buyout.

An instrumental comparison point for potential buyers might be the Dell LBO from 2013. Multiple sources have reported that Dell has been more nimble, successful, and effective as a private company. The company's value almost doubled in the year after the LBO, and "the company has been able to make speedier decisions without the distraction of board meetings and quarterly financial analyst meetings." Similar to HPE, Dell has been attempting to adapt to the new enterprise computing world.

What price could a buyout command? A PWC study of 2015 hardware deals finds that EV/EBITDA multiples were around 10x. Hardware is the largest part of HPE's business (Enterprise Group) and a 10x LTM EBITDA multiple would imply a $29-$30 share price, which is ~50% higher than the current price. Software multiples have been higher (~15x), but given HPE's size, it seems unlikely a buyer would be willing to shell out a software multiple for the company.

In summary, there is strong rationale for a PE buyout of HPE. Acquirers could use a private structure to streamline and focus the company, generate substantial cashflow, and prepare to break it up for sale. It's unclear what the situation currently is, but the potential upside warrants a small position pending more news on buyer and seller intentions.
LinkedIn
Microsoft announced the pricing of its offering of $19.75 billion in senior unsecured notes to fund its acquisition of LinkedIn (LNKD) and other purposes. More to come in future editions of M&A Daily…
Elsewhere on Seeking Alpha
Disclosure: I am/we are long HUM, STRZA, HPE, EMC, LNKD.
I wrote this article myself, and it expresses my own opinions. I am not receiving compensation for it (other than from Seeking Alpha). I have no business relationship with any company whose stock is mentioned in this article.
Additional disclosure: Chris DeMuth Jr and Andrew Walker are portfolio managers at Rangeley Capital. We invest with a margin of safety by buying securities at discounts to their intrinsic value and unlocking that value through corporate events. To maximize returns for our investors, we reserve the right to make investment decisions regarding any security without notification except where notification is required by law. We manage diversified portfolios with a multi-year time horizon. Positions disclosed in articles may vary in sizing, hedges, and place within the capital structure. Disclosed ideas are related to a specific price, value, and time. If any of these attributes change, then the position might change (and probably will).
Editor's Note: This article discusses one or more securities that do not trade on a major U.S. exchange. Please be aware of the risks associated with these stocks.