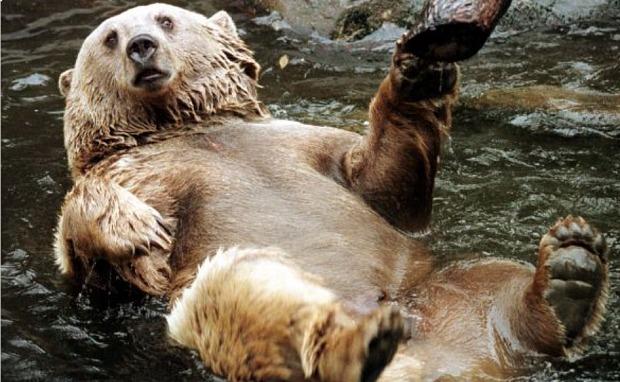 source: telegraph.co.uk
It's apparent the call the oil market has rebalanced was extremely premature, as numerous negative catalysts maintain strong downward pressure on the price of oil; supply from OPEC is rising, the U.S. rig count is climbing, demand for oil has failed to meet expectations for the summer, and gasoline supply continues to exceed summer demand.
The simple narrative for oil right now is how long it'll take for demand to become the dominant force driving the market. At this time expectations for demand have failed to materialize at projected rates, and that is driving the price of oil down. Oil is once again in a bear market.
Consequently, those asserting the market has already rebalanced are looking foolish. The very visible bear catalysts were obvious to everyone, and it was only a matter of time before the upward price would lose momentum, as I've mentioned many times since February.
Bullish oil investors looking for another big bounce are going to get hammered. There will of course be ongoing volatility in the oil market, but a sustainable upward move in oil prices isn't going to happen in the near future. That said, those looking for a good entry point for the long term will find this next season a good time to add to positions.
Product oversupply
What has been changing the overall oil market has been the emergence of a product glut in gasoline, jet fuel and diesel. That has resulted in a decrease in margins for refiners, which is turn will decrease demand for oil in general, as inventory levels remain higher for longer in the midst of robust supply.
Gasoline inventories climbed for the third week in a row to 241.5 million barrels, the highest level since April.
The combination of an oil and product glut is ominous for the price of oil in the near term, which is why traders have been increasing short positions. We can safely conclude that the oil rally is over for now, and it's obvious it's going to take longer than believed for the market to rebalance and inventory to be drawn down to levels it'll be a positive catalyst for an upward move in oil prices.
All of this is happening while OPEC ramps up production to near record levels.
The OPEC production factor
Major OPEC oil producers Saudi Arabia, Iraq and Iran have all been boosting oil production, while Nigeria is recovering from attacks from extremists which had temporarily lowered production levels. It's now pumping out approximately 1.5 million barrels per day, although some ongoing disruptions brought it down to that number, which would otherwise been stronger at about 2.2 million barrels produced per day.

source: ycharts
According to Iraqi officials, production in that country climbed from 3.175 barrels per day in June to 3.2 barrels per day in July. Saudi Arabia is closing in on record production levels, while Iran has quickly rebounded to 3.55 million barrels per day. Also increasing production were United Arab Emirates and Kuwait. Saudi Arabia's output for July was slightly down by 40,000 barrels per day.
With the addition of Gabon to OPEC starting in July, investors will have to subtract about 210,000 barrels per day from OPEC totals if they want to compare it with past OPEC production numbers.
For July, OPEC production came in at 33.24 barrels per day, up from the 33.11 million produced in June.
U.S. rig count will continue climbing
Some commentators have suggested the increase in U.S. oil rig count isn't that important in the overall supply equation, citing the relatively low number of rigs in operation. That's no longer a valid conclusion to draw, as the improvement in productivity in shale rigs in particular, make the former way of evaluating rig counts obsolete.
Obviously the rig count remains important because even with the boost in productivity, it's not so explosive as to overcome huge discrepancies between past and current rig counts. That said, it can no longer be measured on a rig by rig basis. An additional 20 rigs today will produce more oil than past rigs. We don't know by how much yet, but it will be significant. The important thing to understand is new rigs are now bringing the increase in supply on a rig-by-rig basis against past rig performances.
The increase in productivity per rig, along with the increase in the amount of rigs, will be a factor in offsetting the projected decline in oil supply in the U.S. It's one of the reasons inventory levels aren't declining at the pace analysts and investors have been looking for.
Since June 1, the number of rigs in the U.S. has jumped to 374, according to data from Baker Hughes Inc. released on July 29.
Oil demand, gasoline and inventory
A report from the U.S. Energy Information Administration revealed U.S. inventory had jumped by 1.67 million barrels to 521.1 million barrels as of the week ended July 22. That's down by about 22 million barrels since April 29, when U.S. inventory stood at 543.4 billion barrels, the highest level in about 87 years.
Along with the resiliency of the U.S. shale oil industry and increase in supply from OPEC, the other major factor is demand for gasoline in particular hasn't kept up with the increase in supply, which is squeezing margins at refineries, which is likely to cut back further on demand for oil; a key reason traders have been shorting the black liquid.
Citigroup says globally, the amount of gasoline in storage is at about 500 million barrels. As a result, gasoline futures have dropped by over 26 percent year-over-year.
With demand from refineries surely to drop, it will put more pressure on the price of oil as the time it takes to draw down inventory stretches out farther into the future.
Conclusion
The price of oil has closed down below $40 per barrel as I write. My outlook for the price of oil through the remainder of 2016 has been for it to move primarily in a range from $40 to $50, with it averaging around $45 per barrel.
In the recent past I've mentioned it will move slightly outside of that range for short periods of time, and that obviously is happening now. What remains to be seen is if the shorts can put further downward pressure on oil and move it closer to $35 per barrel. It would surprise me if they were able to do so, but it is definitely possible as the bears take over once again. Momentum in either direction can easily overwhelm the fundamentals for a short period of time.
Longer term I remain bullish on oil, and see this as a good time to add to shares in quality oil companies. For some time I've consistently stated it will take longer to draw down inventory than the market was expecting, and still hold to that outlook. It has never been realistic in my opinion to consider the oil market rebalanced, as some have been clamoring to the media about.
A reason this could take longer than expected is this is no longer only about OPEC versus the U.S. shale industry, which has brought about a decline in U.S. production, it's now about an internal battle between Iran and the rest of the top OPEC producers, whom have decided they're not going to cede market share to anyone. There is a top at this time to how high OPEC production can climb, but we don't know where it is. Until that is discovered and made visible, we have to assume there is still some room to move up.
Another factor is Libya and Nigeria still have a lot of production capacity to add to the market, as outages from internal strife has kept supply subdued.
Global demand is the key to all of this, and it appears at this time supply is still ahead of the game, and companies appear to be willing to operate within a weak oil price environment rather than keep production levels lower in order to boost oil prices.
I still see it taking about 18 months at least for this to rebalance, and that assumes we don't enter into another recession. Oil investors will have to remain patient with quality companies, while staying completely away from any company that has a chance of going under. It increasingly looks like they won't survive intact as debt for many of them will mature in 2017.
Disclosure: I/we have no positions in any stocks mentioned, and no plans to initiate any positions within the next 72 hours.
I wrote this article myself, and it expresses my own opinions. I am not receiving compensation for it (other than from Seeking Alpha). I have no business relationship with any company whose stock is mentioned in this article.