I thought I would write a quick note on recent developments on Apollo Alternative Assets (OTCPK:APLVF). For those of you new to the stock, I recommend you read my previous notes here and here to get a full understanding of an investment in APLVF. This note addresses Apollo's financials for the second quarter of 2016, which were published on August 2, 2016.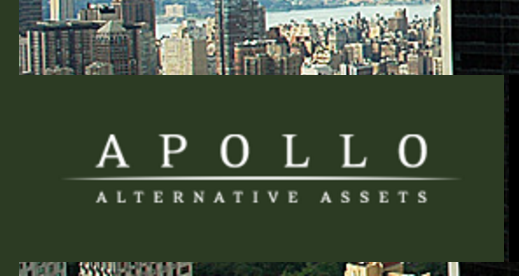 Big Increase in NAV
Athene, which is the only investment of Apollo Alternative Assets , appears to be operating well. In the second quarter of 2016, Apollo's investment in Athene increased by $465mn or $6.09 per unit to $38.60 (book value per unit). The value of Apollo's investment in Athene is valued at $2.9bn. APLVF currently trades at $29.50 or a 31% discount to the new NAV of $38.60.
If you recall, at the beginning of the year, the NAV stood at $36.42 but during the first quarter a share issuance lead to dilution and NAV fell to $32.51.
Factors Behind the Increase
Management attributed the increase in NAV to significant business growth in its reinsurance and retail channels and continued progress toward Athene's initial public offering. It appears that in speaking with "a range of sources" ahead of its IPO, management determined that its investment in Athene is worth more than previously thought. Apollo values its investment in Athene using the book value multiple method (see page 31). Apollo has chosen to value Athene at a multiple of 1.2x. Also, note that the multiple used to value Athene can vary; in March 2016 it was 1.02x and in December 2015, 1.18x.
Shares Trade at a Discount
So, how should we view the APLVF's NAV? If we focus on Athene's book value, it appears that it increased from $30.60 at the end of March to $32.17 at the end of June. Organic growth in its business contributed to the gains and perhaps some positive investment returns. Based on this June number, APLVF's shares trade at a 9% discount to its underlying investment.
Implications for the IPO
While management's decision to use a multiple of 1.2x book value can be debated, it points to a couple of things:
Management is more optimistic that the IPO can in fact get

done. This optimism is encouraging because we know tougher regulations on the sale of annuities are set to come into force next year, and they threatened to handicap the value of an IPO; and they still could do so.

The price of the IPO could be considerably above APLVF's current share price of $29.50. We know that Athene's management has been able to generate very attractive rates of return on its portfolio, which could help to justify a higher multiple than peers in an IPO.
Management gave no information in the press release on the timing of an IPO, though my impression is that they would like to do it this year.
Disclosure: I am/we are long APLVF.
I wrote this article myself, and it expresses my own opinions. I am not receiving compensation for it (other than from Seeking Alpha). I have no business relationship with any company whose stock is mentioned in this article.
Editor's Note: This article discusses one or more securities that do not trade on a major U.S. exchange. Please be aware of the risks associated with these stocks.