On Tuesday, Kohl's (NYSE:KSS) announced that one of the fastest growing brands will soon be sold in its stores; Under Armour (NYSE:UA). Since Sports Authority filed for bankruptcy, Kohl's will fill the void by offering Under Armour apparel in 600 of its 1,200 retail locations. Reviews of the deal are mixed, and both of the companies have sold off since the announcement. Under Armour has dropped 8.5% while Kohl's has shed nearly 12%. In this article, I will explore the new partnership to determine if it will act as a catalyst for either stock, and if investors should use the drop to initiate a position.
Under Armour
The two stocks could hardly be more different. Under Armour is a high growth stock that has increased revenues 20% for the last 25 quarters, while Kohl's is brick and mortar retailer with hefty 5% dividend. So how will this deal affect Under Armour? Kohl's has nearly 3x the number of locations as Sports Authority, so we can expect to see large bump in sales (I'm assuming Kohl's will eventually roll out UA apparel to all of its stores). The clientele at Kohl's is certainly fitting for Under Armour. The brand is exceptionally popular with younger people, as a 2015 study found that Under Armour was the 11th most engaging brand for Millennials. While most of the shoppers at Kohl's are middle-class suburban moms, one can expect them to pick up some beloved Under Armour apparel for their kids. While they're shopping for their children, they might be tempted to pick some up for themselves. Under Armour has been trying to increase its popularity among women, and this could present the perfect opportunity for them.
Needless to say, the deal will certainly increase revenues for Under Armour and help them continue to post 20% sales growth each quarter. Jay Sole, an analyst at Morgan Stanley posits that the deal could bring in $190 million in revenue for the Baltimore-based brand. However, investors are demanding something more than just revenue growth. As shown by the response to the earnings report, investors are demanding increased profits, specifically profit margins. Profit margins have been in decline for nearly a year now. Peaking at 9% in December of 2015, UA's profit margin hasn't broken above 2% since then. Gross margins are also struggling, and shed 70 basis points YoY.
Under Armour's apparel will certainly not sell at a premium in Kohl's, and will most likely be priced at a slight discount. So although the deal helps boost revenues, it does not solve the problem of raising margins and therefore will not serve as a direct, near-term catalyst for Under Armour. The deal simply just doesn't address the main issue investors have at the moment and serves as a reactionary measure to TSA's closing. That's not to say Under Armour isn't a buy at this point. UA's dynamic CEO, sponsored athletes' success, push into the West Coast and Women's category are all great reasons to be a fan of the stock. If the stock price continues to drop, I would consider initiating a position, as the long-term outlook remains positive.
Kohl's
The problem at Kohl's appears to be its revenue growth. In its last quarter, revenues missed by $160 million and declined 3.6% YoY. Kohl's appears to be doubling down on what's successfully selling in its stores; activewear. This category posted 15% growth for Kohl's last year, and the Under Armour addition will serve to enforce this growth trajectory. The demand to justify this statement is certainly there; over 400,000 people actively searched for "Under Armour" on Kohl's website last year. The increase in activewear sales could potentially single-handedly offset the $160 million revenue pitfall Kohl's experienced last quarter.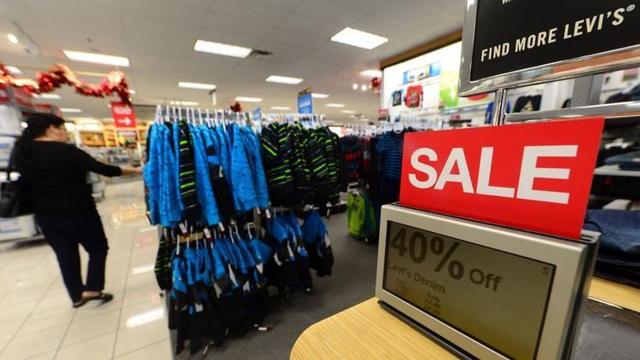 Ultimately, the Under Armour deal is a positive catalyst for Kohl's stock. The Under Armour brand is powerful enough to drive foot traffic to its stores and website. The resulting demand will boost revenues and improve its online offerings. This is especially important since Kohl's is one of the many retailers that has struggled with the advent of online shopping. As to whether it's wise to initiate a position, that depends on how much you believe Amazon (NASDAQ:AMZN) and other online retailers will affect Kohl's in the long-term. If the effects are too strong to justify already low expectations (P/E Ratio of 12), then I would hold off. However, Kohl's does sport a 5% dividend that could limit the downside, and this Under Armour partnership could result in a few surprise earnings beats in 2017. Stay tuned for their earnings report on August 11th to observe the current state of the company.
Author's Note: I encourage you to follow me as I cover a wide variety of current topics, with a special interest in the technology and entertainment industries.
Disclosure: I/we have no positions in any stocks mentioned, but may initiate a long position in UA over the next 72 hours.
I wrote this article myself, and it expresses my own opinions. I am not receiving compensation for it (other than from Seeking Alpha). I have no business relationship with any company whose stock is mentioned in this article.