If a window of opportunity appears, don't pull down the shade.

- Tom Peters
Supernus Pharmaceuticals (NASDAQ:SUPN) is what I dub a rare "Tier 2" stock in the biotech sector which mainly consists of large giants like Amgen (NASDAQ:AMGN) and myriad small developmental companies that either are working their way towards their first approved products or have just gotten them on the market but are not yet profitable.
Supernus is a small cap concern that is seeing rapid revenue and earnings growth and has an expanding pipeline. The stock is up some 25% since being included into the Biotech Forum portfolio in mid-June but still is attractive on a longer term basis. The company also reported good quarterly results early Wednesday. Let's take a look at the investment case on Supernus Pharmaceuticals.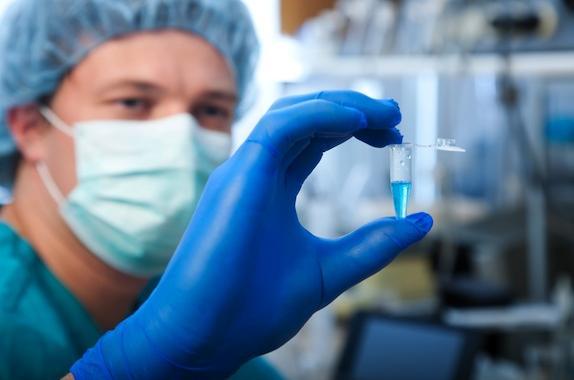 Company Overview:
Supernus is a specialty pharmaceutical company that focuses on the development and commercialization of products for the treatment of central nervous system diseases in the United States. The company came public just over four years ago and has a market capitalization of nearly $1.1 billion and a stock just over $23 a share. The company turned cash flow positive in 2015 for the first time.
Quarterly Results:
The company posted earnings of 18 cents a share this morning, a nickel a share above the consensus. Revenues also slightly beat expectations rising almost 45% year-over-year to just over $50 million on the quarter.
Product Portfolio:
The company has seven products licensed to other drug makers using its technology such as Adderall ER to Shire (NASDAQ:SHPG). More importantly, in 2014 it launched its first two products using its own technology. These compounds are called Trokendi XR and Oxtellar XR. Both were approved in 2013 and target symptoms of epilepsy.
Both Trokendi and Oxtellar are seeing stellar growth. During the first quarter of 2016, prescriptions for Trokendi were up 56% year-over-year and scripts for Oxtellar rose 34% from the same period a year ago. That growth continued in the second quarter just reported. Second quarter 2016 product prescriptions of Trokendi & Oxtellar totaled 123,758, a 38.9% increase over the second quarter of 2015.
Trokendi & Oxtellar have a long ramp up for their current indications as management believes their overall markets have a $500 million annual potential. In June Supernus submitted the revised label for Trokendi XR requesting approval to expand the label to include treatment of migraine in adults. This resubmission was requested by FDA to review the proposed label in a different format. This indication should receive FDA approval sometime in the third quarter. This will open up a significant new market for Trokendi and Supernus is already ramping up in anticipation of treating this as a new product launch.
Pipeline:
Supernus also has a couple of key compounds in late stage development including:
SPN-810, which is currently in development for Impulsive Aggression in patients who have Attention Deficit Disorder ('ADHD'). The company is expecting top line data from key phase 3 trials by mid-2017. Impulsive Aggression also occurs in autism, bipolar disorder, schizophrenia, Alzheimer's, PTSD and disorders of traumatic stress so it is a large potential market. The company chose to target ADHD first as it believes that market is a $3 billion annual market. Autism would be the next largest potential market estimated at $1.5 billion. The FDA has granted SPN-10 a Fast Track Development Designation and this could end up being the first approved treatment for this condition. Over 75 million prescriptions are issued for ADHD in the country on an annual basis. It is believed that 20% to 35% of this population also demonstrates Impulsive Aggression. About 45% of autism patients demonstrate this condition as do 65% of bipolar patients.
The company believes eventually it can garner 15% to 20% of the overall market for conditions provided SPN-10 is eventually approved for these indications. It estimates its peak sales for ADHD to be $400 million to $700 million annually and $400 million to $500 million for autism. In phase II trials the compound showed significant improvements from its baseline, lower remission rates and was well tolerated.
The company's other key pipeline compound is SPN-12. This is a novel non-stimulant product for the treatment of ADHD. ADHD impacts some 10% of the children in United States as well as 3% to 5% of the adult population. The company believes the total annual market is somewhere in the neighborhood of $2.5 billion annually. This compound is currently in a Phase IIb trial and data should be available early in 2017 from this key trial.
Growth Forecast & Balance Sheet:
The company has guided to Net product sales in the range of $200 million to $210 million this year with operating income in the $32 million to $37 million or approximately 55 to 65 cents a share of profit. The company earned just 28 cents a share in FY2015. The consensus forecast has Supernus earning over $1.40 a share on over $270 million in revenue in FY2017. The company ended the second quarter with over $120 million in net cash.
Outlook:
The company is on track to double earnings this year and do at least that in FY2017. An investor is paying approximately 16 times next year's EPS, which is a slight discount to the overall market which doesn't have even close to this company's growth prospects.
Note: To get these types of articles on attractive biotech and pharma stocks as soon as they are published, just click on my profile and hit big orange follow button.
Thank You & Happy Hunting
Bret Jensen
Founder, Biotech Forum
Disclosure: I am/we are long AMGN, SUPN.
I wrote this article myself, and it expresses my own opinions. I am not receiving compensation for it (other than from Seeking Alpha). I have no business relationship with any company whose stock is mentioned in this article.