With Time Warner's (NYSE:TWX) highly anticipated Suicide Squad movie set to release this weekend, we think it is time to trade the stock. We think the movie will top box office expectations, and believe the stock can get a nice boost next week once results are announced. We think TWX is a nice trade here into next week.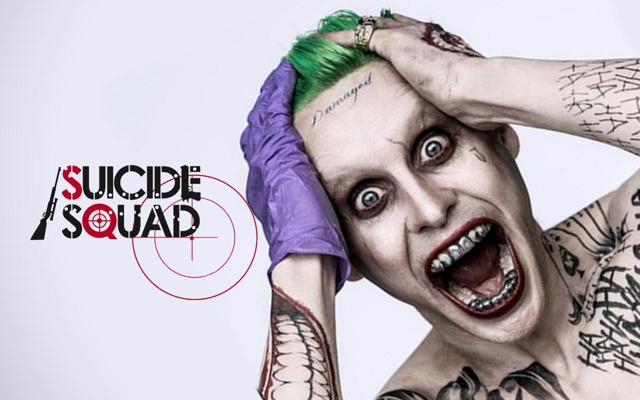 The superhero theme has been hot in 2016, and its only growing throughout the year. Deadpool started things off in February with a surprise $130 million opening weekend. That was followed by a $170 million opening weekend from Batman v. Superman (a record for DC Comics), and even that was eclipsed by Captain America's $180 million weekend in May (third all-time for superheroes, bested only by the two Avengers movies). Now, it's Suicide Squad's turn, and we think the numbers will be quite big.
Suicide Squad is the second movie from the DC Comics' Universe this year. The first, Batman v. Superman, received relatively unpopular fan and critic reception, but still set box office records. A $170 million opening weekend was good enough to make it the top opening weekend ever for a DC Comics film, the best March launch ever, and the sixth biggest domestic opening weekend of all time. In response, the stock was up more than 3.5% from Thursday the week before through Monday the week after.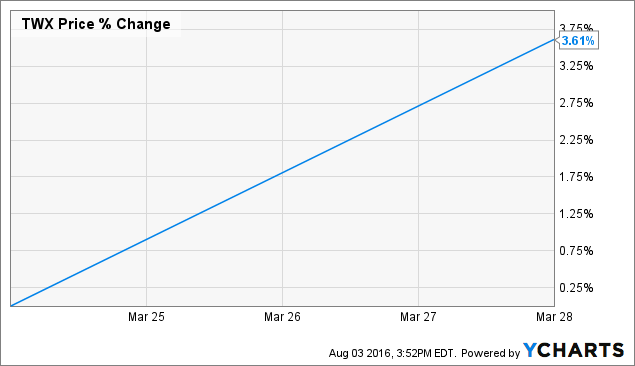 We have little doubt that Suicide Squad will be as big a hit as Batman v. Superman was. While critic reviews for Suicide Squad have come in mixed, early user reviews are quite high and much higher than those for Batman v. Superman. Moreover, the cast is much more high profile. Batman v. Superman featured the very well known Ben Affleck and the lesser known Henry Cavill, whereas Suicide Squad's cast includes the likes of Will Smith, Margot Robbie, Jared Leto, and Viola Davis.
This film also feels more highly anticipated than Batman v. Superman. The "bad guys vs. evil guys" concept is a fresh twist on the legacy superhero movie, and the Joker is an iconic character with a diehard following. This is also the first major production the Joker character will be featured in since Heath Ledger's legendary performance in the Dark Night in 2008. While the bar is high for Jared Leto, these expectations are also accompanied by much anticipation (just search "Jared Leto Joker" and browse through the many results), and this should flow through to big box office numbers. Moreover, Suicide Squad was marketed very well. The timing of the release allowed Suicide Squad to just dominate Comic Con two weeks ago. TWX used the event to drop a new Suicide Squad trailer and parade the film's stars across the comic book world's biggest and most watched stage.
There is simply a lot of hype and excitement for Suicide Squad to release this weekend. Overall, we think Suicide Squad will actually come close to outdoing Batman v. Superman's $170 million opening weekend given the uniqueness of the film, the high profile cast, the targeted advertising, the diehard Joker fan-base, and the secular growth in superhero movie popularity. That should send TWX's stock higher as expectations are for the movie to do $130 to $140 million.
TWX is cheap at 13x forward earnings and just reported a pretty strong quarter that sent shares up a few percentage points, so we think investors looking to trade here aren't exposed to valuation or fundamental risks. The biggest risk here is that August is not a historically strong box office month (all-time August record sits at a mere $94 million by Guardians of the Galaxy in 2014), and consequently, Suicide Squad will not be able to overcome August movie woes to post big numbers. We do not think this is the case, and believe comic book fans will show up in droves regardless of the time of year for this unique film. We think the movie outdoes expectations and TWX's stock goes slightly higher next week.
Disclosure: I/we have no positions in any stocks mentioned, but may initiate a long position in TWX over the next 72 hours.
I wrote this article myself, and it expresses my own opinions. I am not receiving compensation for it (other than from Seeking Alpha). I have no business relationship with any company whose stock is mentioned in this article.