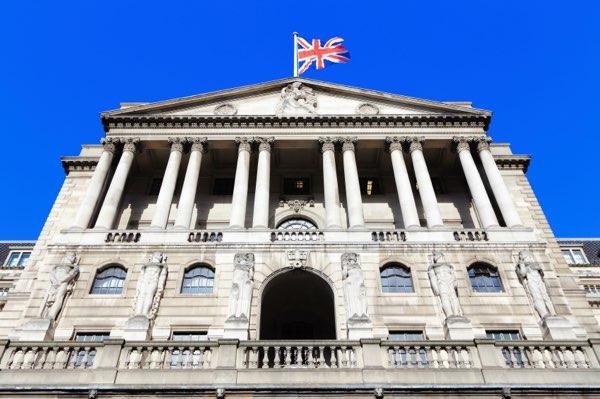 It's been six weeks since the UK voted to leave the EU and today we're likely to get the first response to the vote, with the Bank of England widely expected to announce fresh stimulus measures for the first time in four years.
Prior to the Brexit vote, Governor Mark Carney claimed that the central bank would be stuck in a lose lose situation, being forced to choose between fighting rising inflation on the back of the sterling decline or supporting the economy through a difficult period. It seems the decision on which to tackle was made quite early though and over the last six weeks the message coming from policy makers has been that further stimulus is imminent.
The BoE opted against pulling the trigger last months, despite markets almost entirely pricing such a move in, as it wanted to see more data and decide what the correct policy response will be. Needless to say, the data over the last month covering the period since the vote has not been great, with the services, manufacturing and construction PMI numbers being particularly concerning. I think by now the MPC will have seen enough and decide to act today.

Source - MarketPulse Economic Calendar
The only question now is what their response will be. It seems the market is pricing in a rate cut and possibly some further quantitative easing, which while being the obvious response, may not be the most effective. The BoE may instead opt for something a little more unconventional, something along the lines of the Funding for Lending Scheme for example, which may get an adverse reaction in the markets.
We've seen a couple of examples of this is the eurozone and Japan this year and I wouldn't be surprised to see it again today. Of course, the BoE may come out swinging and cut rates, boost QE and do something more unconventional, effectively ticking every box, but I think this is less likely. Once again I do fear that the markets have got ahead of themselves and the BoE may be unable or unwilling to do so much.
The inflation report will also accompany the announcement today, which I do think makes the prospect of monetary easing more likely. The report is likely to paint a gloomy picture for the UK economic outlook, something that should support the need for more monetary stimulus. We'll also hear from Mark Carney shortly after, whose job may be straight forward or rather difficult, depending on what the BoEs response is.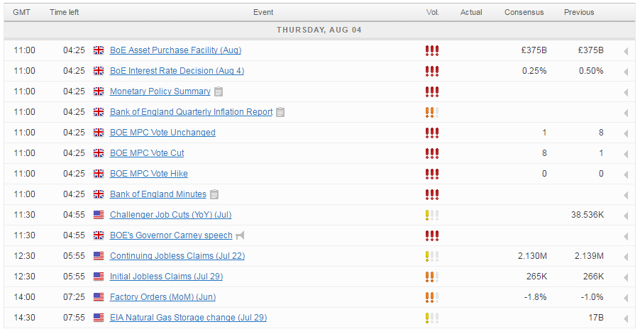 For a look at all of today's economic events, check out our economic calendar.