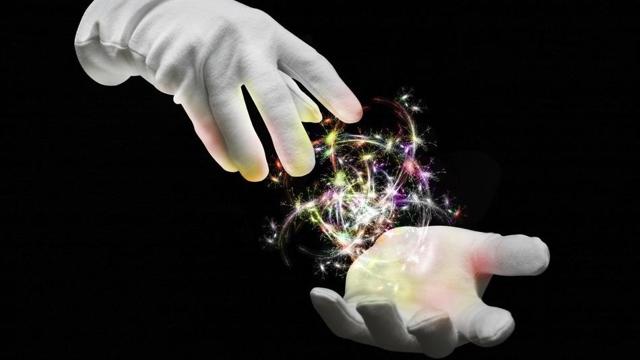 Tesla conquers yet another market just by mentioning said market. One year later, in yet another feat of magic, makes it disappear as well.
I could come here and tell one Tesla (NASDAQ:TSLA) story which could then be construed as a typical "man behind the curtain". An act of great deception. For sure, I'd find one such example in Tesla's most recent earnings report.
But I am not going to do that. I can't do that, because this is not about a man behind the curtain anymore. There's a whole crowd in there, when it comes to Tesla. In this article, I'll try to shine a light on some members of that crowd. Let's start.
The Miss
I'll start with the obvious, which isn't actually a man behind the curtain. Tesla missed both Q2 2016 revenue and EPS expectations. Non-GAAP EPS came in at a loss of $1.06 per share, which as I had predicted, was more than $1 per share. But this is the least important observation that I'm going to make.
The Resale Value Guarantee Termination
We already knew Tesla was no longer offering a RVG (Resale Value Guarantee) through its financing partners in the U.S.
What we didn't know was why. The RVG was originally announced at the same time as Tesla struck a deal with Wells Fargo and US Bank to provide financing to Model S buyers. Afterwards, Tesla announced much more attractive leasing financing through US Bank which was also supported by an RVG. Now, with its Q2 2016 earnings report, Tesla disclosed that it had reached its funding limit with one of its banking partners:
We anticipate that direct leasing will rise from 8% of deliveries in Q2 to about 15% of deliveries in Q3, as we have reached our funding limit with a banking partner. We anticipate adding new partners that will allow us to fund our planned growth in the future. We recognize revenue on directly leased deliveries as cash is received over the lease term of typically three years, on both a GAAP and non-GAAP basis.
I'm guessing that this banking partner was US Bank, and hence the loss of the ability to continue using US Bank for further leasing. This should have 3 consequences:
The end of the RVG, since it was tied with using the banking partner for financing.
An increase in cash burn for Tesla (~$250 million for the remainder of 2016, if Tesla doesn't find a substitute for the financing partner).
A possible slight conceptual impact on profitability, since Tesla's funding is costlier than what US Bank provided to Tesla's customers. I say "conceptual" because Tesla will be financing this out of cash, which pays little to no interest, but such cash was gotten from equity issuance, whose cost of capital is certainly north of 10%/year.
The Asset Backed Line Treatment
When Tesla reported Q1 2016 earnings, it had just gotten a boatload of money from its Model 3 reservation holders. Flush with confidence, Tesla announced the following:
Cash and cash equivalents rose to $1.44 billion at quarter end aided by more effective cash management and $430 million drawn against our asset based credit line. The quarter end cash balance does not include any meaningful cash flow from Model 3 reservations. Almost all Model 3 reservations received on the last day of Q1 are recorded as receivables, pending cash receipt from various credit card banks. April cash receipts for vehicles in transit at quarter end plus Model 3 reservation deposits allowed us to pay back $350 million on the asset based line.
That was April. Tesla had paid down $350 million on the ABL. So how did the ABL look by the end of June? Like this:
Cash and cash equivalents rose to $3.25 billion at quarter end, driven by the successful completion of our $1.7 billion secondary offering, receipt of Model 3 deposits, an incremental $113 million draw against our ABL, and effective cash management. The ABL draw is tied to operations and mirrors the temporary increase in vehicles in-transit at quarter end and growth of our direct leasing portfolio.
So in spite of receiving a supposed $373 million from Model 3 deposits and issuing $1.7 billion in equity, between April and June Tesla saw the need to swing the ABL by a massive $463 million.
The Number Of Model 3 Reservations
Recently, we had a large controversy with Tesla's Model 3 reservations. We had a deceitful radio transmission with old Schaubel footage claiming 325,000 reservations, but we also had NY Times twice confirming a 315,000 reservation number. Both times, the official but indirect response by Tesla was to correct things to say it actually still stood at 373,000.
I said at the time that 373,000 was very unlikely, and that most likely Tesla was referring back to its May disclosure but wording it in such a way that media thought Tesla was actually disclosing the present number. Well, now we have confirmation of this, because Tesla was asked about the Model 3 reservation number on the earnings call, and this was how it answered (emphasis is mine):
Brian A. Johnson - Barclays Capital, Inc.

Yes. Thank you for taking my question. Couple of questions very much tied to cash flow and the borrowing capacity. First is just around customer deposits, which were a source of cash in the quarter, but looked to be about $288 million. As of May, you had 373,000-ish Model 3 preorders, which would imply about a $375 million inflow, or $373 million. Could you maybe walk us between that number and what the actual change in deposits were, and in particular, where did Model 3 preorders end the quarter at?

Jason S. Wheeler - Chief Financial Officer

Sure. So in terms of thinking about the cash flow, yeah, you're doing your math correctly, but we also release deposits when we deliver cars. So, there's an inflow and there's an outflow there. And the deposits on the early Model X cars were larger than the later Model X cars as well, so that's one of the impacts there as well. In terms of the Model 3 reservations, the 373,000 number that you referenced is what we've talked about when we did our secondary offering. And we're sticking to that number in terms of disclosure.
This leaves little doubt that whatever the Model 3 reservation number is, it sure isn't 373,000 presently. How a company gets away with presenting a 2-3 months old number as if it were the most recent reading is mind boggling.
The Deliveries Guidance
As we've long seen, every time Tesla stops disclosing any metric it's because the metric would no longer sound well. So what metrics did Tesla stop disclosing this time? It stopped disclosing:
Next quarter's (Q3 2016) deliveries guidance.
Next quarter's production guidance.
We can only infer that if Tesla disclosed this guidance, it would be taken badly by the market. Perhaps it would be inconsistent with the story that it's now producing 2,000 cars per week (that would imply 26,000 vehicles' production guidance). Perhaps it would imply that the 2016 low end of deliveries guidance (80,000) will not be met. Perhaps it would imply both (that would be my guess).
One thing is certain, by just guiding towards producing 50,000 vehicles for the remainder of 2016, Tesla is delaying the reckoning. It should also be noticed that 50,000 vehicles over the remaining 26 weeks of the year is already inconsistent with producing more than 2,000 vehicles per week, as "guided" by Tesla (2,000 x 26 = 52,000):
Vehicle production efficiency is improving rapidly and we are now increasing our weekly production rate even further. Barring any further supply constraints, we plan to exit Q3 with a steady production rate of 2,200 vehicles per week, and plan to increase production to 2,400 vehicles per week in Q4.
Tesla Energy
Tesla Energy presented yet another example of the "man behind the curtain". One year ago, Tesla Energy was billed as possibly being twice as large as the car business (in terms of consuming battery capacity, emphasis is mine):
Elon Reeve Musk - Chairman & Chief Executive Officer

Well, I mean, the gross margin and revenue obviously is going to change with time. So when it's low volume, made in Fremont, it will be relatively low margin. Once we get Gigafactory up and running, and high volume and get the economies of scale working, this is just a guess, right now, but I mean, like, maybe it's somewhere around 20% because this is not like - it's like we just don't have enough information to say exactly what that would be. But probably 20% is a reasonable guess.

And then, in terms of volume, I mean, we're going to try to scale it as fast as we can - as the slowest manufacturing constraint. So, I mean, it's easier to say what's the long term without saying like exactly which quarter is it going to be in. I don't know. But I think, we'll see demand for stationary storage as measured in sort of megawatt hours or gigawatt hours to be approximately double that of the car. But that's our best guess for long-term demand. Yeah.
From reporting Q1 2015 where Tesla Energy was going to be twice as large as the car business, we got to reporting Q2 2016 where Tesla Energy isn't even referenced in the entire investor newsletter. The man behind the curtain did a disappearing act (same as with guidance).
Moreover, as is typical with Tesla, when Tesla was reporting Q1 2015 and saying it would have to make a larger Gigafactory coincided in time with Tesla actually scaling back the near-term plan to build the Gigafactory by a reported 80% at the time (below, Elon Musk says he's trying to make the Gigafactory bigger):
Elon Reeve Musk - Chairman & Chief Executive Officer

We do. I don't want to make that a prediction, but that seems like the thing we should do. So, we're investigating that. It seems like the logical thing to do. So we're going to probably try to do that. Yeah, because, like, we're fairly confident at this point like so that the entire Gigafactory output could just do stationary storage. I mean it's like, wow, okay. Well, we need to make cars too, so we're just trying to make the factory bigger. That's like the total logic. It's lot more complicated than that.
This disappearance of Tesla Energy didn't go unnoticed, so Elon Musk was questioned about it in the Q2 2016 call:
Colin Michael Langan - UBS Securities LLC

Just as a follow up. Any update on stationary storage? I think your original target for $400 million to $500 million for this year and the $5 million for next year, any just color on how that's trending?

Elon Reeve Musk - Chairman, Product Architect and CEO

Heavily engineering and production constraints. We've got some next-generation technology and we're going to split up that production line. So, it's going to be heavily concentrated in Q4 and probably even heavily in November and December. But I think it's going to be really exciting when people see it. So, that's why I expect kind of exponential growth from there. I think it's really going to go ballistic.
Typical of the man behind the curtain, Elon Musk rolled out tried and true excuses, namely the "production constrained" theory again. The problem here, Elon, is that people took a look inside the factory and it was idyllic. Yet, Tesla Energy is said to be "production constrained". It's just baffling how this stuff can even be said with a straight face. Also, it shows that for Tesla the excuse to anything can be "production constraints" even when running a nearly-idle factory. There are no limits.
Along with "production constraints", we can also observe another deception tactic: "it's backloaded!". Never mind that this stuff was already supposed to be at $40-$50 million in Q4 2015. We're only missing the "it's the supplier's fault!" excuse, here.
Also, saying that there's new technology is itself irrelevant - Tesla was supposed to have demand "off the hook" for the technology it previously presented. Where is that demand? Of course, lots of it was always bogus. If that wasn't obvious for most people at the time, it should be now since the promised revenues aren't materializing and the "fully booked" factory looks like a modern desert inside.
For It Not To Be All Bad … Gross Margins
If all was bad with Tesla's report, for certain the stock would have plunged. But there was a silver lining among all the disgraces and missing disclosures. The silver lining was automotive gross margins, which increased 200 bps from Q1 2016 to Q2 2016.
On the surface, an increase in gross margins was somewhat surprising, given that Tesla actually sold fewer higher margin Model S cars in Q2 2016 than Q1 2016. However, one should remember that production increased 18% sequentially. Production, even of cars that aren't sold, helps margins. I've described the mechanism in my article titled "Internal Production As A Means To Make Earnings Look Better".
Also importantly, in Q1 2016 Tesla had guided gross margins for the remainder of 2016 as follows:
Model S cost reductions and improving Model X manufacturing efficiency should cause Automotive gross margin to increase. We are on plan for Model S non-GAAP gross margin to approach 30% and Model X non-GAAP gross margin of about 25% by year-end, with higher Model X gross margin in 2017.
This has now changed substantially:
Model S and Model X cost reductions and improved vehicle manufacturing efficiency should offset the margin impact of the expected mix shift toward our 60 kWh configured vehicles and still drive additional gross margin increases throughout the year. We expect GAAP and non-GAAP Automotive gross margins excluding ZEV credits to increase by 2-3 percentage points through Q3 and Q4.
As a result, and since Q2 2016 non-GAAP automotive gross margin was 21.9%, Tesla is guiding for 2016 non-GAAP automotive gross margin of 23.9%-24.9%, which is significantly lower than any combination of 30%+25%.
Things Tesla Is The Best In The World On
One of the most amazing things with Tesla, and that which prompts the image in this article, is how Tesla can simply claim that it's the best at something with no proof and people seemingly believe it. If you were to believe Elon Musk, Tesla right now is the best in the world for:
EVs (ok, at this time Tesla really is).
Machines that build machines (factories).
Self-driving cars (in spite of not having one and just having cars with regular driver assistance functions). That is, what Google (and others) spent years developing is cast away with a wave of the hand by Elon Musk.
Energy storage (in spite of no longer disclosing anything about the activity).
Solar panels (in spite of downsizing the solar factory, dreaming of costs the Chinese already ship at, and SolarCity needing to be bailed out).
Inverters.
Vision capability (when compared to Mobileye's). That is, what Mobileye spent years developing is cast away with a wave of the hand by Elon Musk.
Anything else Elon Musk just gives a passing thought to.
It just doesn't make any sense to believe this stuff. This is not just because of actual Tesla performance, but because it's ludicrous to believe a single company with little expertise on most of these areas can simply declare itself to be the instant leader on all of them.
To believe in these stories requires one to believe that Google, Mobileye, First Solar, Kuka and God knows how many other leaders in their fields are stupid companies. It requires one to believe they were all upstaged by a single company that's a startup on all their fields and who can't even seem to make doors close right, besides living from equity raise to equity raise.
Conclusion
Tesla is on a course which can take it directly to financial ruin if ongoing support from equity markets is lost. The support from the equity market is based on Tesla somehow becoming profitable with a car that costs half its present low-end offering while having nearly the same content, and making it up on volume.
To keep this support, Tesla is resorting to ever less credible stories and greater deceptions. Just in this latest quarter we got to know that:
Tesla Energy no longer merits reporting.
Model 3 reservations can keep on being reported at their early-May levels.
Tesla no longer needs to guide for near-term production or deliveries.
Tesla lost its main (customer) financing partner and will burn more cash because of it.
All of these developments continue to slowly undermine Tesla's credibility, which is the only thing keeping Tesla alive at this point given the reliance on repeated equity issuances and the closure of the debt markets to it.
In spite of the glorious future Tesla always paints for itself, the truth is that Tesla's risk is increasing steadily.
Disclosure: I am/we are short TSLA.
I wrote this article myself, and it expresses my own opinions. I am not receiving compensation for it (other than from Seeking Alpha). I have no business relationship with any company whose stock is mentioned in this article.