In this article, I will try to analyze the underlying reasons behind the persistent soft growth in the U.S. economy despite lower interest rates. This slow growth is despite subdued global commodity prices, which has increased the purchasing power of consumers.
Analysis
United States GDP grew by an abysmal ~1.2% against the estimates of ~2.5% in the second quarter, indicating the fact that the economy is losing steam. It has posted the lowest growth in the second quarter since 2013.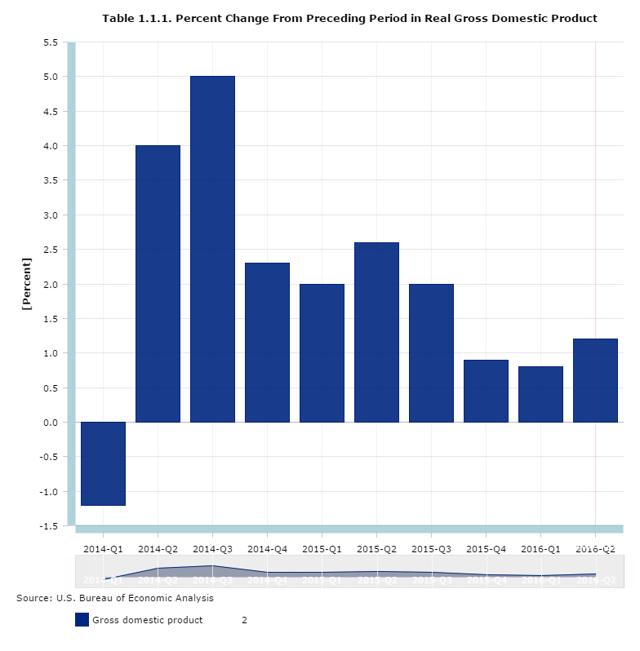 Broadly stated, growth is only coming from PCE ( Public consumption Expenditure) on the back of remarkable performance of durable goods. Moreover, in my view, it is the only segment that is pushing economic growth.
However, according to my analysis, the growth in consumer spending would also go down owing to a recovery in global commodity prices coupled with unsustainable growth in wages and falling labor productivity.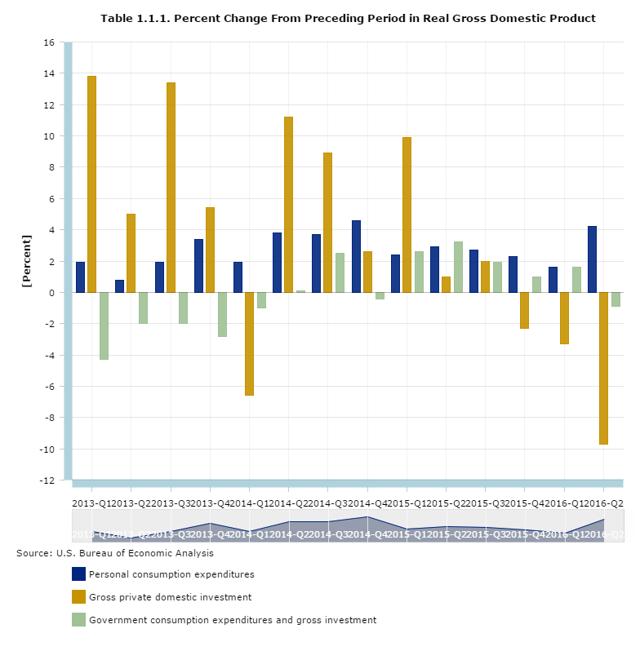 In my view, what analysts have to figure out is the relationship of falling labor productivity together with rising wages and dismal corporate profits. The following two graphs depict the steady rise in compensation and the corresponding topsy-turvy performance of labor productivity.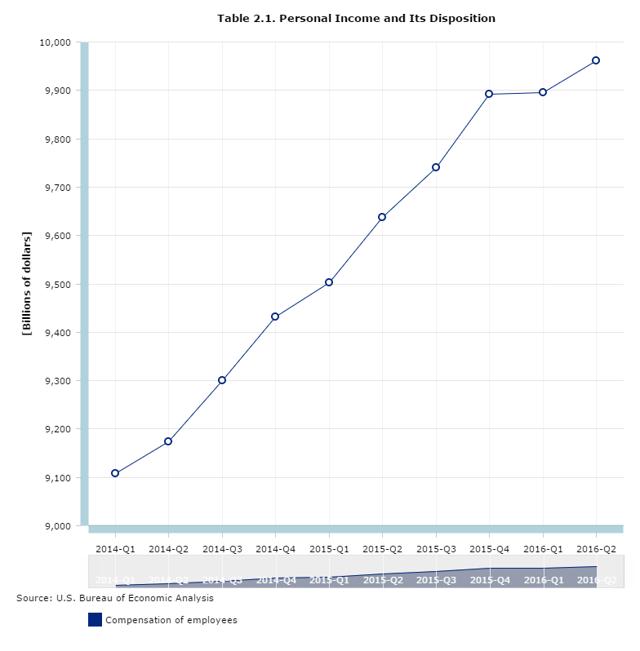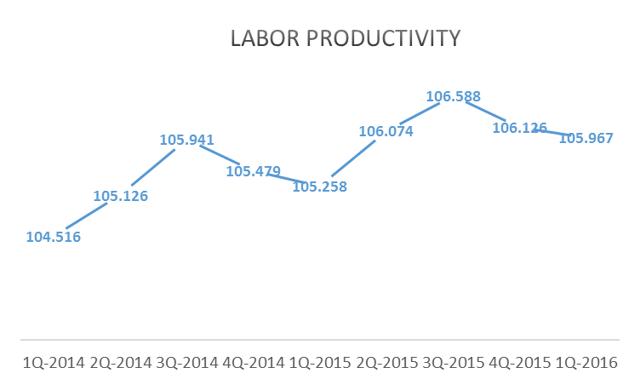 Another point of concern for observers is the reduction in business inventories, indicating that business managers are also sensing the slowdown in their products, thus slashing their production. Additionally, marginally high services PMI at 50.9 coupled with the drawdown in inventories do not signal strength in the economy.
Conclusion
Consumer spending will continue to be a cornerstone of America's GDP growth. However, falling labor productivity coupled with slowing corporate profitability does not bode well for the future sustainability of this segment. Moreover, the corporate sector's profitability will continue to be under pressure against the backdrop of slower than expected growth in the global economy following the insignificant impact of BOJ's monetary policy on Japan's economy together with stagnant growth in the European union. Thus, I don't foresee any rise in the FED rate anytime soon.
Disclosure: I/we have no positions in any stocks mentioned, and no plans to initiate any positions within the next 72 hours.
I wrote this article myself, and it expresses my own opinions. I am not receiving compensation for it (other than from Seeking Alpha). I have no business relationship with any company whose stock is mentioned in this article.