Headquartered in Santa Clara, Chegg (NYSE:CHGG) is a "connected learning" platform that offers products and services to students throughout the college lifecycle. It enables students to discover and use the most relevant learning materials and services, saving time and money. Products and services include print and digital textbooks, homework help and textbook solutions, course scheduling, admission services, and scholarship matching. Chegg also offers enrollment marketing and brand advertising services.
Chegg's Positioning: Transition to Digital
When Chegg first went public, over 80% of its revenue came from selling physical textbooks. While the company still maintains a sizable inventory of textbooks, it signed a deal with Ingram to relieve itself of the responsibility of owning its textbooks. Ingram will purchase all future book inventory and Chegg will no longer need to use working capital for its textbook rental business. Essentially, Chegg shifts its textbook business from 1st party to 3rd party. As it exits its capital-intensive textbook rental business, Chegg, in turn, ramps up its high-margin digital services business. As the company continues its business model transition, it will bring out greater value as the public markets recognize its execution. In 2012, Chegg only had 13% of its revenue from digital streams. In 2015, it reported 46% of its revenue from digital streams. Management expects to shift fully to digital by 2017.
Within Chegg's long-term goal of transitioning to purely digital revenue, the company continues to show positive growth in its service and subscription businesses. Chegg Tutors and Chegg Study grew 37% YoY. The majority of Chegg's 1 million subscribers are from Chegg Study. The subscription segment of its business has a reasonable cost structure with relatively low fixed costs, giving way to high gross margins.
Management is focused on optimizing Chegg tutors. Higher responsiveness of Chegg's tutoring service has been a clear goal for the management, and in Q1, 85% of requests were replied to within 5 minutes. This displays not only financial promise as the tutors service is the company's fastest growing segment, but also operational improvements leading to higher user satisfaction. Aptly, Chegg Tutors saw a 79% renewal rate among users in Q1.
Chegg's Positioning: All-In-One Student Hub
Chegg is focused on creating an online community where students are able to go for all their educational and career needs. Its student services portfolio includes: Internships.com, Instaedu, Campus Special, notehall, and now the addition of Imagine's writing solutions. Building an all-in-one portfolio like this is valuable by keeping users engaged within the Chegg ecosystem, where additional data can be collected and cross platform revenue streams can be realized.
Test preparation monetization is not expected to materialize until the latter half of 2016. Chegg is expanding from the traditional SAT and ACT prep offerings to more standardized exams on the secondary education level like GRE or GMAT. Although test prep is an extremely competitive area of the market with incumbents like Kaplan and Princeton Review, Chegg's steps toward full test prep offering serves mainly to bolster the rest of its subscription service lines.
On the tails of its Internships.com acquisition, Chegg also looks to begin investing in internship.com and recruiting efforts by 2017. Competitors like Zendesk, who offers Handshake, a user friendly platform for college campus recruiting systems, have already begun growing among campuses at Berkeley and Stanford. However, Chegg sees opportunity in state schools and smaller private schools with relatively unstructured internship programs.
The company continued its push towards a fully digital business with its positively-regarded acquisition of Imagine Easy, a portfolio of writing tools and websites with over 7 million monthly users. The acquisition will expand Chegg's reach outside of the university and college market into middle and high-school students. The purchase price was $42mm with a potential earnout of up to $18mm payable over the next three years. Management claimed that the acquisition would be accretive by end of 2016.
Chegg's Positioning: Promising Q1 16 Results
In the most recent Q1 2016 earnings report, Chegg reported a revenue beat and in-line earnings for Q1 16. It reported a 21% decline in quarterly revenue to $66.7mm, beating consensus at $62.9mm. Adjusted EBITDA came in at ($0.5mm), above the street estimates at (1.1mm). The most promising metric was the 37% YoY growth in Chegg Study and Chegg Tutors, the two fastest growing subscription segments for the company.
Since its IPO in 2013, Chegg has gone through some growing pains as it revamps its business to focus on digital services and revenue stream over a traditional print model. As a result of consecutive disappointing revenue reports and lower guidance, the company had weathered a storm, trading at a 52 week low of $3.15 in February.
Amazon's Acquisition
Currently trading at $6.24, significantly lower than its IPO price of $12.50, Chegg is undervalued when taking into account its growth drivers and service portfolio. This makes the company also a potential candidate for an acquisition by Amazon (NASDAQ:AMZN), a leader in online retail and textbook rentals. An acquisition by Amazon would serve to greatly benefit both parties, slicing Chegg's cost of customer acquisition under Amazon's enormous prime subscriber base. There are several opportunities to upsell current subscribers to Chegg as well. The major contentions behind a potential acquisition can be boiled down to three strategic opportunities.
Amazon's College Manifest Destiny
Prime Student Promotions
Amazon has tried expanding its inroads in learning services and educational technology. Don't forget that the multi-billion dollar giant started off as a textbook rental service! One of Amazon's major business objectives moving forward is to handily cement itself within college campuses as it realizes that millennials and students are some of the most frequent users of prime. Amazon has structured its prime offering specifically to students as well, giving promotions for free trials, textbook rental deals, and content streaming.
On-Campus Shipment Centers
Amazon has gone as far as beginning to institute shipment pickup centers on campus, examples being the ones at UC Berkeley and UT Austin. This offers both a clean study area, but also a hub where students can easily ship items out and pick up Amazon shipments. The facilities serve to increase customer trust and give Amazon a physical footprint on campuses. The company sees the wealth of opportunity for customer loyalty and greater prime subscription from students, and Chegg would fit handily with Amazon's push on college campuses. Amazon can use Chegg's student offerings to fuel prime subscriptions and increase customer engagement.
The picture below is of the pickup facility on the Berkeley campus.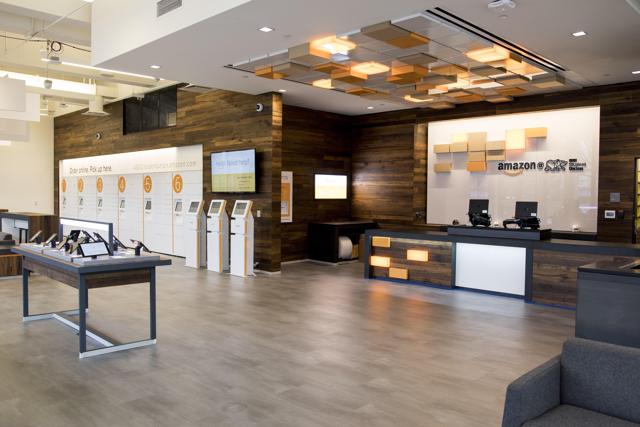 Amazon also recently partnered with Wells Fargo to offer a 0.5% student loan interest rate discount to members of its student Prime program. This is yet another incentive for customers to subscribe with Prime.
3. A Treasure Trove of Student Data
Chegg holds a treasure chest of student demographic and behavioral data. From its operations with how students approach learning resources and how best to frame solutions to students, Chegg can provide Amazon with the key data that it needs for a better understanding of student behavior.
4. Embedded in Student Communities
Chegg already has a sizable 40 million unique student users across its diverse online services. This shows that the company's penetration of students and millennials can offer Amazon an opportunity to leverage the company's desirable positioning within college communities.
Potential risks to Chegg's future growth and profitability is generally centered around rising competition within educational technology. Chegg primarily competes with college bookstores and Amazon for the textbook rental space, but also experiences competition within its learning services businesses from offline tutors and physical study aids. In addition, Chegg's move to a 3rd party textbook provider serves to reduce the barriers to entry for the business without its more capital-intensive model. The shift towards eTexts will be based off of licensing fees and, as a result, eTexts could be sold or rented from more players. However, Chegg maintains an advantage with its strong complementary service portfolio.
For Chegg, the potential growth drivers in its student learning services portfolio and favorable positioning on college campuses outweigh the potential competitive risks. The growth opportunities are further magnified when combined with Amazon's large user base and national presence. With that being said, Amazon can stand to benefit and leverage Chegg's beneficial positioning to really ramp up its campus expansion efforts.
Disclosure: I/we have no positions in any stocks mentioned, and no plans to initiate any positions within the next 72 hours.
I wrote this article myself, and it expresses my own opinions. I am not receiving compensation for it (other than from Seeking Alpha). I have no business relationship with any company whose stock is mentioned in this article.