By VW Staff
Dear Partner,
For the 4th fiscal and 2nd calendar quarter of 2016, a partnership interest in Artko Capital LP returned 5.7% net of fees. At the same time, an investment in the most comparable market index alternatives Vanguard Russell 2000 ETF (NASDAQ:VTWO), iShares Micro-Cap ETF (NYSEARCA:IWC), and the Vanguard S&P 500 ETF (NYSEARCA:VOO) gained 3.8% 4.0%, and 2.4%, respectively. For the last 12 months of our fiscal 2016, an interest in Artko Capital LP returned 12.9% net of fees, while investments in the most comparable aforementioned market index alternatives were down -6.7%, -12.0%, and up +3.9%, respectively. Our gross, quarterly, and cumulative results, as well as those for the comparable indexes, are available in the table below. We are happy about our first full-year performance, and will focus the letter on discussing how we got there.

Artko Capital On Catalyst-Driven Investing
A big part of our investment process is not only identifying undervalued quality securities, but also figuring out the events that will lead them to appreciate in price within our target holding period. Buying something just because its undervalued is unlikely to result in high long-term returns, and generally, we look for catalysts that will get us there. However, we would not call this particular strategy "event-driven," as we consider soft catalysts (e.g., continued high ROICs and growth) just as value-creating as hard catalysts (e.g., special dividends or spin-offs).
One of the most difficult aspects of this particular strategy is getting comfortable with "not knowing." Can we predict with 100% certainty whether a company is going to keep paying special dividends or divest a business to unlock enterprise value? Of course not. We have to be able to act with less-than-perfect information. But just as a good chef knows that combining certain ingredients, cooking them under a specific heat and using proper cookware will result in a quality meal, our job involves researching the specific company or industry ingredients, ensuring that external economic or regulatory environments are the proper "temperature" for those ingredients to create value.
The most important ingredient in forecasting catalysts is making sure that the people who are in charge of making economic value-creating decisions are properly incentivized to make them. Sometimes answering the most basic questions, such as "What is management's motivation to make this event happen?" or "Is this person going to get stinking rich if he/she does what we think needs to happen?" can shed some excellent light on figuring out the likelihood of certain events. Unlike in large caps, where management usually has already accumulated significant wealth, and is likely more concerned with ego and reputation than earning an extra few million, we find that most management teams of small-cap companies are still very much in the wealth accumulation stage and are hungry to grow it.
Other ingredients we consider are the balance sheet, historical actions by the company and management team, and industry dynamics. The balance sheet is perhaps the second most important ingredient in catalyst-driven investing. Does the balance sheet have hidden assets that can be monetized or spun off? Does it have the capacity to undertake value-creating events? Does it make sense to have the current capital structure? Thinking through the answers to these questions helps us to narrow down our potential investment candidates and likelihoods of catalysts happening.
Finally, we tend to look for answers to questions like "Has this company, board, or management team done this sort of transaction before?" or "Are there industry events or dynamics that make a catalyst likely?" via our due diligence process. In the end, there are no "sure thing" events in investment management, and investing involves high degrees of uncertainty, but we've found when buying uncertainty at a high margin of safety with the research process focused on ascertaining the likelihoods of value-creating events tends to work very well over the long term.
We had a good first year, and out of the 15 securities in our fully invested portfolio, a significant portion of the positive performance in the down small-cap markets came from 7 securities that had realized some sort of catalyst or event. We'd like to review what happened in our portfolio over the last 12 months below:
By themselves, these were not major events; however, taken together, they show a management team committed to capitalizing on the tremendous growth opportunity ahead, which should provide another 100-200% upside from today's price and for the company to generate over $20 million in highly recurring free cash flow from last year's ~$6 million figure.
The Enhanced portion of the portfolio has had a number of significant value-creating events throughout the year as well:
Our other investments in CSW Industrials, Graham Holdings, and Viad contributed modestly to our performance with returns ranging from 1% to 6% without major significant events. Our investment in National Research Corporation has returned over 11% in the form of regular and special dividends, while the price has stayed relatively flat. On the downside, our investments in the warrants of AIG and Del Taco were down approximately 7%, and we've taken advantage of the lower prices by adding to our original 3% positions.
Other Portfolio Updates - Core Portfolio Sales
To revisit our sales process: on the upside, we sell when we believe that our investments are now trading at fair value (or beyond) and where we see opportunities to deploy that capital elsewhere. More importantly, to the downside, we will always take the loss when it is clear that thesis is irreparably broken, as was the case this past quarter.
Core Portfolio Additions
Market Outlook and Commentary
We started our first year in July 2015 with one European drama - the Greek fiscal crisis, or Grexit - and ended it in June 2016 with another - the British voting to leave the European Union, or Brexit. In between, we had economic growth scares and a collapse of oil to $26 per barrel in winter of 2015. Throughout all that, the resilient U.S. economy has managed to continue to grow at an over 2% clip and lower the unemployment rate to levels not seen since the late 2000s. As we enter the second half of 2016, we are starting to see the beginnings of certain structural weaknesses, led by a buildup in inventories, lower job creation, and signs of late stages of the credit cycle, combined with the uncertainty over the Brexit and U.S. November 2016 elections. However, unless we see an exogenous system shock on the scale of Lehman or 9/11 - the events that tipped the world into the last two recessions - we are not expecting a near-term contraction. We see tailwinds in housing, good job creation, and strong consumer demand to continue to carry the US GDP growth in positive territory, but our outlook is tempered more to a slower, 1-2% growth.
Over the last year, the small- and micro-cap markets are down ~5% and 10% from their highs, while the S&P 500 (NYSEARCA:SPY) price level is modestly up. Corporate earnings for the last 12 months have been battered by the energy sector, down 77%, and a somewhat stronger dollar; however, we expect for earnings growth to return to high single digits by 2017, if global economic growth continues at our expected pace of approximately 2%. The earnings yield - the inverse of the price-to-earnings ratio - has remained steady at 5.9%, though still below its historical average of 6.8%. However, over the last year, the 10-year Treasury rate has dropped by 1% to below 1.5%, or almost negative in real terms, widening the real spread over the equity yield to over 6.4%, significantly above the historical average of ~4%. With $11 trillion worth of global bond assets offering a negative rate of return, and an expectation for global central banks to continue to run an incredibly loose monetary policy, we expect the U.S. stock markets to continue to trade at higher than historical multiples and lower earning yields for the foreseeable future, due to dearth of better investment alternatives for investors. However, with more pressure on earnings from slower growth, we anticipate market volatility to pick up as investors become more sensitive to any hiccups that could potentially hinder earnings growth. We still see this as a stock pickers' market, and will continue to look for bargains; however, in the coming year, you should expect us to begin to hold more cash and to opportunistically engage in broad market hedges.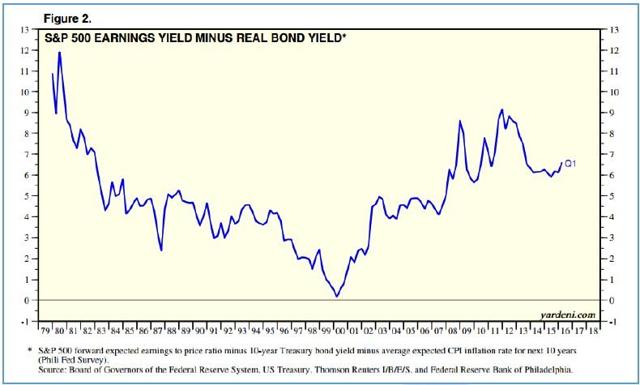 Parting Words
"It's easy to grin / When your ship comes in / And you've got the stock market beat. / But the man worthwhile, / Is the man who can smile, / When his shorts are too tight in the seat"

- Judge Smails, Caddyshack
Our partnership had a great first year, and we are satisfied with our results. Part of our success has been staying away from the underperforming and more volatile small-cap sectors in energy, pharmaceuticals, or technology, where we rarely feel we can have a competitive research advantage. However, there will likely be periods where those sectors will become "hot" again, and we may well underperform the market indexes. We hope to still be smiling during the periods when our "shorts are too tight."
Disclosure: None.
Editor's Note: This article covers one or more stocks trading at less than $1 per share and/or with less than a $100 million market cap. Please be aware of the risks associated with these stocks.