"Genius is eternal patience." - Michelangelo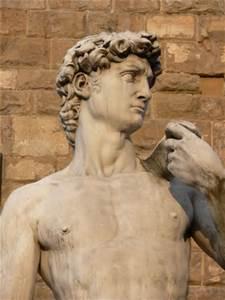 It has been a more than frustrating 18 months for shareholders of Gilead Sciences (NASDAQ:GILD), especially recently as hepatitis C sales are declining at a faster than expected pace currently. In addition, management continues to not move on making a significant acquisition which investors and analysts have been clamoring for. So is the investment case on Gilead "dead" or are the shares just temporarily "dead money". We do a sum of the parts analysis below to determine the answer.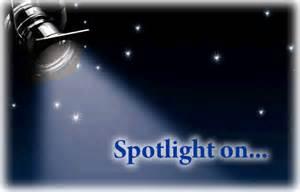 Non-Hepatitis C Business:
As of market close on Friday, Gilead Sciences had a market capitalization of approximately $107 billion. Let's start the evaluation of the investment case on this large biotech company with the part of Gilead's business that gets too little focus these days, its products outside of its hepatitis C franchise. This accounted for $3.85 billion in revenue in the last quarter, up from $3.34 billion the same period a year ago. This sales surge was led by the company's HIV franchise which is the vast majority of non-hepatitis C revenues and grew 19% year-over-year thanks to the rollout of the next generation of HIV products.
So what is approximately $15 billion of annual sales growing in the low to mid-teens worth in the market as a standalone entity? Well, Amgen (NASDAQ:AMGN) who does have some patent expiration issues has a market capitalization of $130 billion and should do just under $23 billion worth of revenues in FY2016. Its sales growth is in the mid-single digits. So Amgen is selling for just over 5.5 times this year's projected revenues.
Biogen (NASDAQ:BIIB), which also has some patent issues should see revenue growth in high single digits this year and in 2017. The company should deliver roughly $11.5 billion in overall sales this fiscal year. This company has a current market capitalization of nearly $70 billion and is priced at over six times sales. Therefore, it seems reasonable to put five to six multiple on Gilead's ~$15 billion in non-hepatitis C sales this year. This gives us a value of $75 billion to $90 billion for this part of Gilead's business, most of its current market capitalization.
Pipeline:
Gilead is known for its HCV & HIV franchises but does have some other minor drugs on the market. It also has a vast pipeline outside of its core franchises. It has four Phase II clinical trial programs ongoing right now for NASH, which the company believes could be its next core franchise and that disease is projected to be the leading cause of liver transplants by 2020. The company also expects data from two Phase 3 studies for myelofibrosis before the end of the year. If these results are positive, these studies will form the basis for an NDA filing in the first quarter of 2017.
The company also has a large collaboration deal in place with Galapagos (NASDAQ:GLPG) pursuing treatments for inflammatory diseases. The developmental compound filgotinib is in Phase III development with patients with rheumatoid arthritis. Gilead also expects to start a Phase 3 study in Crohn's disease this quarter as well as a Phase 2/3 in ulcerative colitis. For a full view of Gilead's current pipeline, click here.
It is very hard to value this part of the company. If Gilead develops a cure for NASH which is projected to be a $30 billion to $40 billion annual market five to six years out, its pipeline alone might be worth more than the current market capitalization. The company could also "whiff" on all its current developmental compounds although that is unlikely given the vastness of its pipeline. Let's put a wide but conservative range of $10 billion to $30 billion on this part of Gilead.
Hepatitis C Franchise: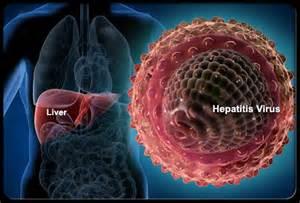 Harvoni & Sovaldi did just over $19 billion in revenue in FY2015. This year sales should decline into the $14 billion to $15 billion range. My guess is that we will probably see another 20% drop in FY2017 but analysts still believe Gilead should see at least $10 billion in annual sales at least through FY2020. The company is hardly resting on its laurels. It just rolled out Epclusa which allows all treatment for all six genotypes of hepatitis C without testing. Given these drugs have ~90% gross margins, what is this future revenue and cash flow stream worth? Let's totally lowball our estimate given the uncertainty on how fast hepatitis C sales will decline and say the franchise is worth $50 billion.
Acquired Growth:
The company threw off $3.9 billion in operational cash flow in the first quarter and $4.9 billion in the second quarter. Gilead also has over $24 billion on its balance sheet. Most of this free cash flow has been going to stock buybacks and to a lesser extent to its dividend payouts. However, Gilead has the financial flexibility to buy about anything it desires to build out its pipeline and boost future growth.
Obviously this is the wildcard. Gilead could end up purchasing its next hepatitis C franchise like it did when it bought Pharmasset for $11 billion in 2011, or it could strike out. One would think given the discipline of its management, whatever acquisitions the company makes will make strategic sense. Obviously, this portion of the investment case is impossible to project. Consider it gravy as the other parts of the business are already worth substantially more as a sum of the parts investment case than the company's current market value.
Outlook:
In conclusion, Gilead from a long term value perspective is worth more than the market is giving it credit for. The stock might be "dead money" until Gilead makes a significant acquisition, the falloff in hepatitis C sales ebbs and/or it makes significant headway developing its substantial pipeline. However, the investment case for the long term investor around Gilead is certainly not "dead". At under seven times earnings and with an over two percent yield, downside seems very limited at current levels.
Note: To get these types of articles on attractive biotech and pharma stocks as soon as they are published, just click on my profile and hit the big orange "follow" button and choose the real-time alerts option.
Thank You & Happy Hunting
Bret Jensen
Founder, Biotech Forum
Disclosure: I am/we are long AMGN, BIIB, GILD.
I wrote this article myself, and it expresses my own opinions. I am not receiving compensation for it (other than from Seeking Alpha). I have no business relationship with any company whose stock is mentioned in this article.