Royal Dutch Shell (NYSE:RDS.A) (NYSE:RDS.B), one of the world's largest oil and gas producers, recently announced its quarterly results that were underwhelming, but investors should continue to hold this European oil major.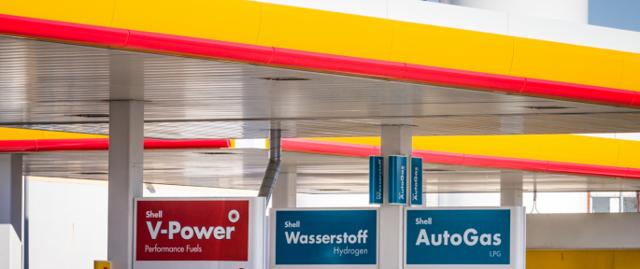 Earnings recap
During the quarter, the company's oil and gas production rose 28.6% to 3.51 million boe per day, but the increase was almost entirely due to the $54 billion acquisition of BG Group and missed analysts' consensus estimate of 3.63 million. The company's earnings remained under pressure, with adjusted profit declining 72% to $1.05 billion, its lowest level in 11 years and missing analysts' consensus estimate of $2.16 billion by a big margin of more than $1 billion.
Shell's losses in the upstream or exploration and production division ballooned from $469 million a year earlier to $1.3 billion while the integrated gas business, which is home to the company's massive LNG operations, saw profits dip 38.1% to $868 million, thanks to persistent weakness in commodity prices. The downstream or refining business, which usually performs better when oil prices are weak, also reported 38.7% decline in profits. The drop came as refining margins tumbled under pressure of high levels of refined products inventories.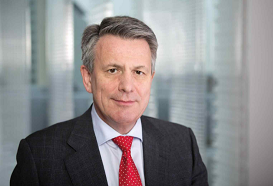 Royal Dutch Shell CEO Ben Van Beurden
Chief Executive Officer Ben Van Beurden also said that cheap oil prices continue to remain a "significant challenge," but the company is focused on managing the down cycle "by reducing costs, by delivering on lower and more predictable investment levels, executing our asset sales plans and starting up profitable new projects."
But the problem is, none of this is having any positive effect on cash flows. The oil giant is facing a massive cash flow shortfall, which has put a dent on the company's balance sheet. And its financial health wasn't exactly stellar to begin with.
Cash flow shortfall
In the second quarter, Shell's operating cash flows came in at $2.3 billion, down from $6.1 billion a year earlier, while it raised $539 million from sale of assets, joint ventures and associates. That failed to meet capital expenditure of $5.8 billion and cash dividends of $2.5 billion. This translated into a large cash flow deficit of $5.4 billion. To bridge the funding gap, the company was forced to issue $9.7 billion in new debt.
Last month, I wrote that Shell, with more than $80 billion in total debt (including current portion), carried the largest debt load in its peer group, which includes Exxon Mobil (NYSE:XOM), Chevron (NYSE:CVX) and BP (NYSE:BP). Shell's leverage, measured in terms of net-debt ratio, was at 26% - also highest in its peer group. Following the cash burn and issuance of new debt in the second quarter, the company's total debt has now climbed to $90.3 billion, the highest in the industry. Another $10 billion increase would make Shell's debt as large as BP's market cap. Its leverage ratio also climbed to 28.1% and is quickly approaching 30% - the level which Shell considers uncomfortable.
This has weighed heavily on Shell's valuation. The company's stock is priced just 5.4-times next year's EV/EBITDA estimate, as per data from Thomson Reuters. By comparison, Exxon Mobil and Chevron, two companies with superior balance sheet, are trading 6.5-times and 7.8-times respectively. But what I like about Shell is that it already has a highly visible growth story while its rivals are trying to build one.
Growth story
Exxon Mobil is arguably the most financially sound oil major, but it hasn't used this to its advantage by making accretive acquisitions in the downturn. But recently, the company has gotten serious about augmenting its oil and gas reserves. The company has recently agreed to buy InterOil (NYSE:IOC) in a $2.5 billion deal and is reportedly mulling over buying assets in Mozambique. Exxon Mobil, which is also one of the world's largest refiners in terms of capacity, is working to increase the capacity of its Beaumont facility by almost 16% to 400,000 barrels per day by 2018. The company is also expanding its refining and petrochemical plants in international markets. But considering Exxon Mobil's size, these initiatives may not have any meaningful impact on the company.
Meanwhile, Chevron and its partners, including Exxon Mobil, will invest $36.8 billion to expand the Tengiz field in Kazakhstan. That's the largest capital commitment we've heard this year from the energy industry related to the development of a single asset. Since Chevron is the operator of the project with 50% interest, it will become the biggest contributor. But it will take around six years for the expansion work to result in higher production. Chevron also has some major projects coming online, including Gorgon and Wheatstone, through 2017. However, Chevron is keeping a lid on exploration and production expenditure and plans to sell up to $10 billion of assets. Consequently, it may not post any growth in the near term.
Shell, on the other hand, is the only oil major that has actually made a major acquisition. By buying BG Group, the company should grow its reserve base by around 25%, and that too largely in deepwater and natural gas in Brazil and Australia which are Shell's core operating areas. The company could also become the world's largest publicly traded LNG producer. Moreover, the combination of Shell and BG Group, Van Beurden believes, will result in synergies of $4.5 billion by 2018.
In short, Shell is the only oil major that is positioned to emerge significantly bigger from the downturn. Due to persistent weakness in commodity prices, investors haven't seen any benefits of the merger yet. But it will become apparent in the long run once oil price environment improves, the company starts to deliver on synergies and begins to tap into BG Group's lucrative assets, such as the Lula oilfield in offshore Brazil.
Note from author: Thank you for reading. If you like this article, then please follow me by clicking the " Follow" link at the top of this page.
Disclosure: I/we have no positions in any stocks mentioned, and no plans to initiate any positions within the next 72 hours.
I wrote this article myself, and it expresses my own opinions. I am not receiving compensation for it (other than from Seeking Alpha). I have no business relationship with any company whose stock is mentioned in this article.
Additional disclosure: I own shares of funds that may hold a long position in XOM, CVX, RDS.A, RDS.B