After another solid quarter, CenturyLink (NYSE:CTL) shareholders again find the stock trading sideways. The telecom provider doesn't offer much in the way of growth, but the dividend opportunity is compelling.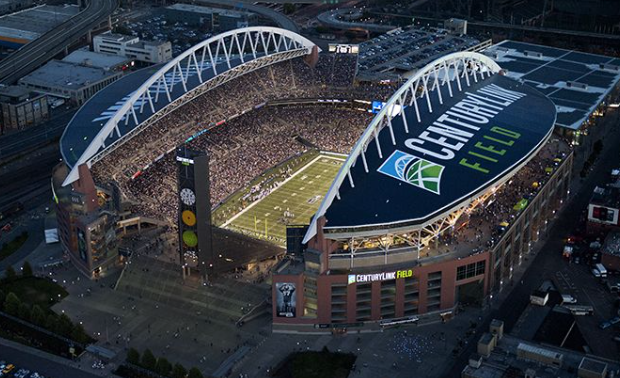 The amazing part is that CenturyLink consistently produces substantial free cash flows that easily cover the dividend, yet the stock trades in a volatile manner. The question really is whether investors are missing a high yielding stock that offers a great opportunity to own, especially on weakness.
The Q2 results were again highlighted by an earnings beat and weak revenues. The telecom is bound to remain revenue challenged, but at the same time, CenturyLink was able to cut $110 million YoY from operating expenses.
The end result is plenty of cash flow to cover the dividend. For the quarter, CenturyLink generated $617 million in FCFs that exceeded the $572 million from last Q2. In total, FCFs in the 1H of the year were higher than the amount from the same period last year.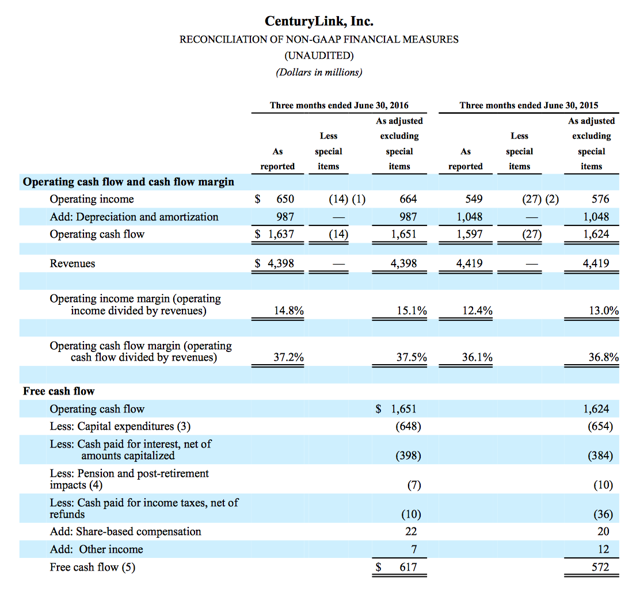 Source: CenturyLink quarterly supplement
This FCF amount is very crucial considering the quarterly dividend payments are below $300 million. The stock offers a yield in excess of 7%. As my last research highlighted, this dividend far exceeds the levels of the leading telecom stocks of AT&T (NYSE:T) and Verizon Communications (NYSE:VZ).
In comparison to the 10-year Treasury, CenturyLink offers an incredible deal with that yield only offering investors 1.5%.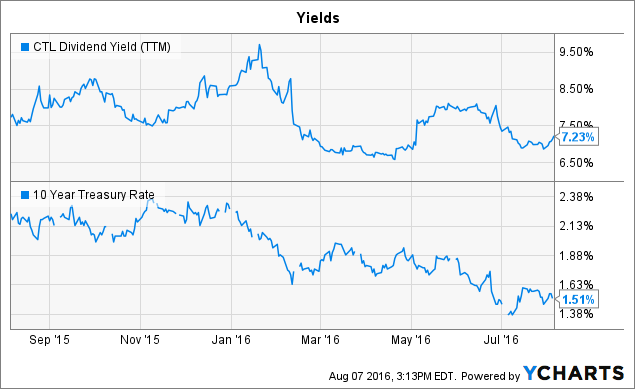 CTL Dividend Yield (TTM) data by YCharts
The key investor takeaway is that the market continues to fear the ability of CenturyLink to cover the dividend, yet the company continues to chug along generating tons of FCF. The payout ratio targeted in the low 60% range this year still provides plenty of protection for any hiccups in the business model.
Don't pass up this chance for a 7% dividend yield.
Disclosure: I am/we are long CTL.
I wrote this article myself, and it expresses my own opinions. I am not receiving compensation for it (other than from Seeking Alpha). I have no business relationship with any company whose stock is mentioned in this article.
Additional disclosure: The information contained herein is for informational purposes only. Nothing in this article should be taken as a solicitation to purchase or sell securities. Before buying or selling any stock you should do your own research and reach your own conclusion or consult a financial advisor. Investing includes risks, including loss of principal.