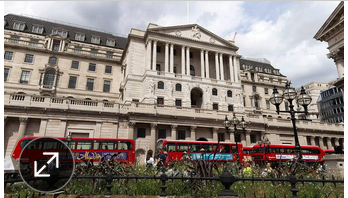 Courtesy of the Author
Last Thursday, the BOE cut interest rates from 0.5 to .25. This is the lowest interest rate in the Bank's 322-year history. Correspondingly, it revived a financial crisis-era bond buying program, including government and corporate bonds, as part of a broad stimulus package to stimulate the U.K. economy in the wake of Brexit.
In a news conference, BOE Governor Mark Carney explained:
By acting early and comprehensively, the MPC can reduce uncertainty, bolster confidence, blunt the slowdown, and support the necessary adjustments in the U.K. economy. The stimulus package, which included a torrent of cheap cash for banks, underscores the concern at the BOE following the June 23 referendum.
Projections Predict Negative Consequences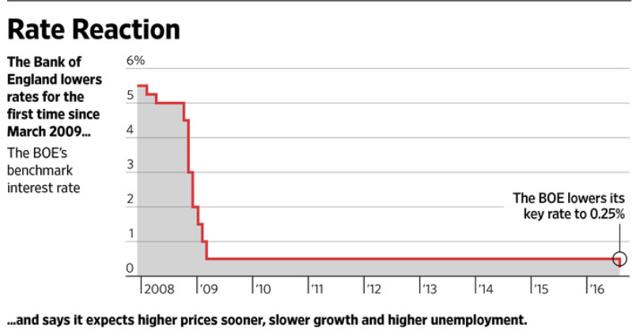 Courtesy of the Author
Price Inflation, GDP Growth, Unemployment Rate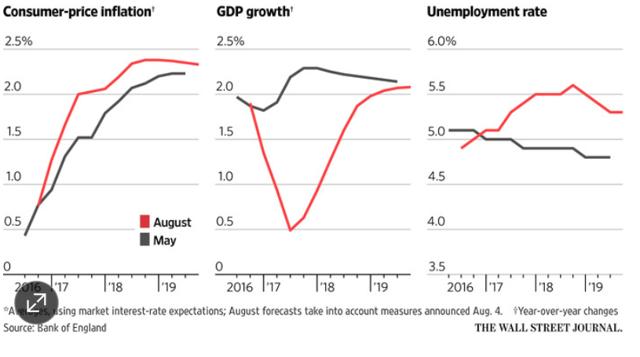 Courtesy of the Author
Ramping Up The Pressure
The BOE interest rate cut ramps up pressure on U.K. bank profits, spurring cost-cutting initiatives. Big European banks have begun slimming down by cutting on Wall Street assets as new U.S. rules kick in.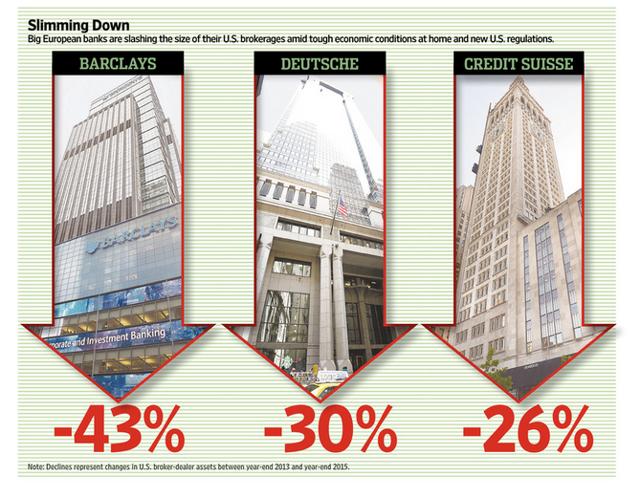 Courtesy of the Author
Barclays PLC (NYSE:BCS) reduced assets at its U.S. brokerage, Barclay Capital, by 43%.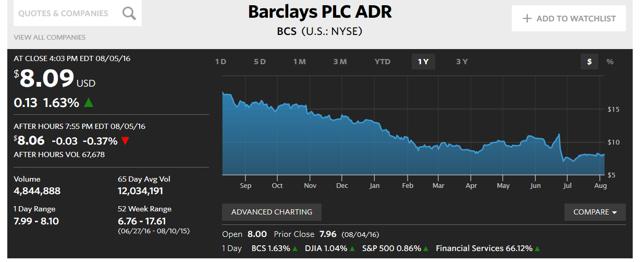 Courtesy of the Author
Assets of Deutsche Bank (NYSE:DB) securities were down 30%, while Credit Suisse Group AG's (NYSE:CS) brokerage shrank by 26%.
European banks are now engaged in a process of catching up to U.S. banks that adopted stricter regulations subsequent to the 2008 financial crisis. One consequence is that U.S. banks are now in a position to take share from Europeans.
"It's of interest to note that the BOE isn't stress-testing U.S. banks operating in the U.K. even though U.K. firms are subject to U.S. stress tests."
Conclusion
Expect corporations to engage in financial engineering, issuing large amounts of debt for nothing. They can do the same with dividends. They can buy back stock. The current demand created by banks is insatiable, but it has to stop at some point.
U.S. and U.K. government bonds will strengthen by reducing the amount of bonds available (supply) and increasing (demand). Bond prices rise and bond yields fall.
This only reinforces that central banks are still far into easing mode.
Note: Thank you for reading and commenting. You can follow my articles on SA by going to the top page of the article and clicking the circle button directly after my name and preceding the word (follow).
Disclosure: I/we have no positions in any stocks mentioned, and no plans to initiate any positions within the next 72 hours.
I wrote this article myself, and it expresses my own opinions. I am not receiving compensation for it (other than from Seeking Alpha). I have no business relationship with any company whose stock is mentioned in this article.