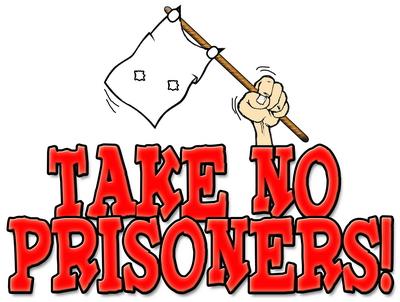 A new president is trying his hand at running the Philippines. Resource sector investors should pay attention.
Resource Sector Digest
(Vol. 48 - August 8, 2016)
Brought to you tanned and relaxed by Itinerant and The Investment Doctor.
Regular readers already know the drill. We shall:
set the scene,
highlight actionable ideas,
comment on news releases, and
link to relevant articles.
Before proceeding any further, please consider our cordial invitation to take advantage of the free two-week trial period for Itinerant Musings for exclusive access to actionable research on mining and energy stocks.
In case you missed out on previous editions of this newsletter, simply click here, here or here to catch up.
Setting The Scene
The Philippine people have elected a new president by the name of Rodrigo Duterte, a tough-talking dude according to various news reports who does not appear to take too many prisoners. His main topic since his election has been a war on drugs, and by all accounts his new policies seem to include a literal variation of the old and proven "shoot first, ask questions later" approach.
Anyone sympathizing with the method of choice here should perhaps take a look at this website listing the names and circumstances of persons killed in this alleged war so far. At the time of writing, the toll stood at 524 people killed since President Duterte has taken office on June 30. Numerous entries in this list are described as "Killed by unknown hitmen" and bear testimony to the fact that his repeated encouragement for ordinary people to take the law in their hands and simply kill suspected drug dealers has not gone unheard. Due process this is most certainly not by most observers' standards.
Q: Why worry about drug dealers in a Far Eastern country in this particular newsletter?
A: Because a not too distant second topic on this president's priority list is a campaign against "irresponsible mining."
On surface, the new powers have announced their intention to improve mining on the Philippines to Western standards. Ms. Regina Lopez has been appointed as Environment and Natural Resources Secretary, a woman with a pronounced environmentalist and anti-mining background. A review of all mining and exploration activities in the Philippines has been initiated, and at last count seven mines have already been closed a couple of weeks into this review.
There are good reasons to question the practices at some mine sites in the Philippines where a combination of strip mining and lack of rehabilitation is leaving behind an environmental disaster zone in certain cases. However, the concern here is a lack of transparency so far. There seem to be no documents available describing the review process, or clarifying requirements for operating miners and explorers - not publicly, and not to the miners themselves. Seeing how this administration is tackling the drug problem one has to wonder if a similar disregard of due process might develop with regards to the mining review, with obvious implications for investors in companies with mines and project on the 7000+ islands nation.
To this regard, it was interesting to listen to the earnings call of two affected miners last week, Oceanagold (OTCPK:OCANF) and B2Gold (NYSEMKT:BTG). Both stated the expected in that they both believed their mines are operating to the highest standards, and both said they welcomed a review and the opportunity to showcase their operations. And both seemed to have no knowledge of what was involved in the imminent review process. Another gold miner, Medusa Mining (OTCPK:MDSMF) has not made mention at all on the topic so far, despite the fact that its Co-o mine is located on the island of Mindanao which has been named the priority target for this review. The nation-wide mine review will apparently conclude within weeks, and Glencore (OTCPK:GLCNF) might well have the last laugh in this story after pulling out of the mighty Tampakan project a year ago.
There is also opportunity in this development, and this is what we are alluding to in the title of this newsletter. The mentioned mines that have been closed so far are nickel mines and collectively account for almost 10% of the country's nickel output. It is important to keep in mind that the Philippines have taken over the top spot as a nickel supplier to China after Indonesia implemented its own set of related laws a couple of years ago, accounting for 95% of China's nickel ore imports, according to this Reuters story. The nickel price has already started to move in response, but will move much higher if the Philippine mine review keeps its momentum of the first two weeks.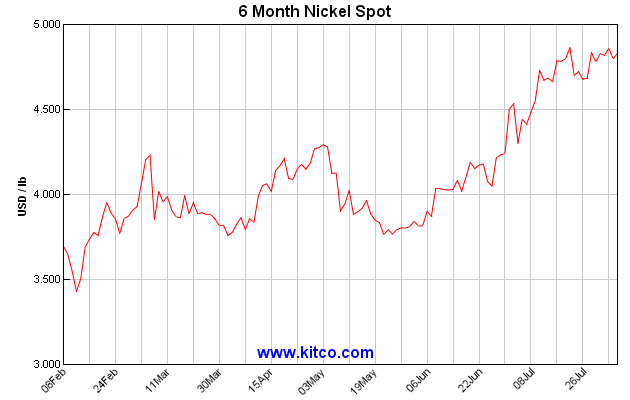 Actionable Ideas
Nickel miners outside of the Philippines would be the obvious beneficiaries of the described situation, and especially companies with nickel mines in Australia due to their proximity to the Chinese market.
The virtues of Western Areas (OTCPK:WNARF) have been explained by the Investment Doctor on numerous occasions, whereas Mincor Resources (OTCPK:MCRZF) might provide higher risk but also higher leverage.
News Releases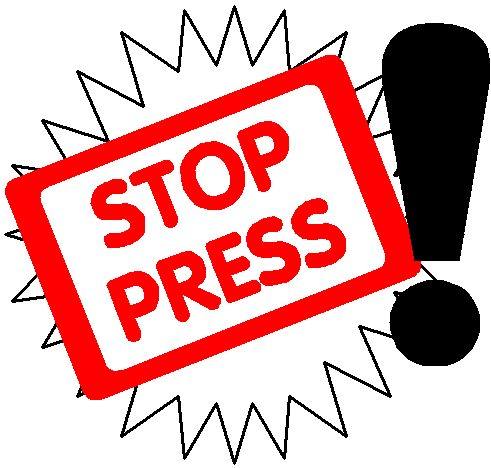 Another quiet week has gone by, spiced up by a host of earnings calls many of which we dutifully tuned into. Here is a summary of what we have found worth noting.
News release of the week goes to Silver Wheaton (SLW) for the increase of its gold stream from the Salobo mine in Brazil operated by Vale (NYSE:VALE). The streaming company will now receive 75% of the life-of-mine gold production from this tier 1 asset. Silver Wheaton paid $800M for the additional 25% - $100M less than it paid for the 25% it purchased in March 2015. This coming week will have an emphasis on streamers' earnings with Franco-Nevada (NYSE:FNV) releasing data on Monday, followed by Silver Wheaton and Royal Gold (NASDAQ:RGLD) on Thursday. Sandstorm Gold (NYSEMKT:SAND) has already reported on Q2. Our notes on the earnings call have been posted for Itinerant Musings subscribers here.
Of all the Q2 reports last week Primero Mining (NYSE:PPP) stood out on the downside. Unfavorable fundamentals manifested themselves and the market took resounding notice. The selling was prompted mostly by production guidance being cut by 20%, and projected all-in sustaining costs increasing by a whopping 40%. Hecla Mining (NYSE:HL), on the other hand, did the exact opposite by increasing production guidance, and lowering the associated cost guidance.
Meanwhile Randgold (NASDAQ:GOLD) reported a distinctly less-than average quarter, but left guidance unchanged for now. The African miner will need to pick up its game in H2 if it wants to maintain its market valuation.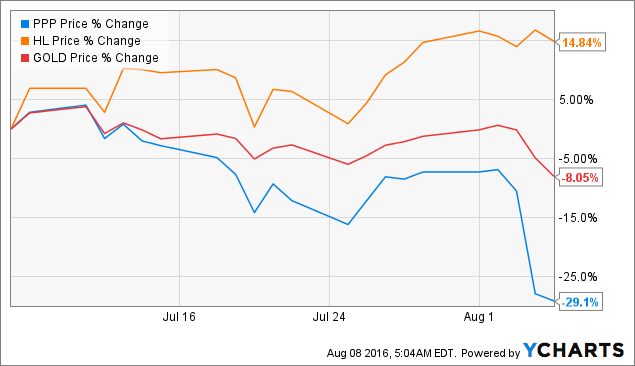 IAMGOLD's (NYSE:IAG) CEO claimed that "The second quarter thrust us back into an earnings position and operating cash flow rose 125%." A bold statement considering that the actual income statement reported a loss of $0.03 per share and free cash flow was decidedly negative for the quarter.
Silver mining next door neighbors in Guanajuato also reported earnings. Itinerant Musings subscribers have access to our notes on the respective reports by Great Panther Silver (NYSEMKT:GPL) and Endeavour Silver (NYSE:EXK).
Premier Gold Mines (OTCPK:PIRGF) has announced details of its arrangements with Orion Mine Finance, facilitating the acquisition of the Mercedes gold mine in Mexico from Yamana Gold (NYSE:AUY). In very general terms the package includes debt, a silver stream and some equity. Orion is getting another highly attractive deal here, following its participation in financing Pretium Resources' (NYSE:PVG) Brucejack mine and Lydian International's (OTC:LYDIF) Amulsar mine.
Lundin Gold (OTC:FTMNF) announced that it has concluded negotiations towards an investment protection agreement for its Fruta del Norte project in Ecuador. Time will tell what this really means since "The Company expects to execute the IPA at the same time as the exploitation agreement, on or before January 20, 2017."
Taseko Mines (NYSEMKT:TGB) has received the permit for "construction, operation and closure of a 24 well in‐situ copper recovery operation" at its Florence copper project. The company is in dire need of good news after its bitter proxy battle earlier this year, and following disappointing Q2 numbers. The receipt of this permit may also bode well for the second project pursuing in-situ copper recovery in Arizona, namely the Gunnison project developed by Excelsior Mining (OTCQX:EXMGF).
Summer exploration in the Athabasca Basin is in full swing with Fission Uranium (OTCQX:FCUUF) and Nexgen Energy (NXGEF) both reporting high grade hits, expanding their respective adjacent deposits as described in this recent article. Last up was Fission reporting results for 4 holes showing strong mineralization at both ends of the company's 2.58 km mineralized trend, following Nexgen's report of the discovery of yet another new zone a few days earlier. Purepoint Uranium's (OTC:PUMGF) monthly Athabasca Basin Exploration Update was issued on August 1 and provides an interesting overview on activities in the greater area.
And this is the point where we sign off for the week. The Investment Doctor has already sharpened his pencil and will be taking care of readers for the next installment of this newsletter. We are already looking forward on what he will have to say. See youse all again in due time.
Disclosure: I am/we are long SAND, FCUUF.
I wrote this article myself, and it expresses my own opinions. I am not receiving compensation for it (other than from Seeking Alpha). I have no business relationship with any company whose stock is mentioned in this article.
Editor's Note: This article covers one or more stocks trading at less than $1 per share and/or with less than a $100 million market cap. Please be aware of the risks associated with these stocks.