Several sources are now reporting a sale of SunEdison's (OTCMKT: OTCPK:SUNEQ) 1,400 MW solar and wind projects to Greenko Energy Holdings. Though it is yet to be confirmed by either company, The Economic Times has said that Greenko Energy Holdings has reached an agreement to buy SunEdison's Indian assets including some assets held by Terraform Global (NYSE: GLBL). The winning bid included a $100 million cash premium in addition to taking control of the outstanding debt of both SunEdison and Terraform Global in the Indian assets which is estimated to be around $1.2 billion. This values the overall sale to total approximately $1.3 billion.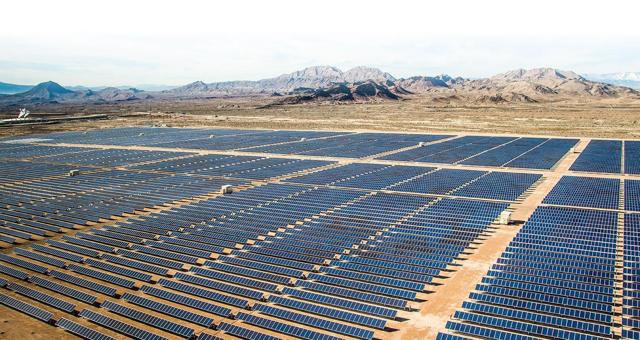 This follows reports that Greenko Energy Holdings was the frontrunner in the negotiations for some time now. Other companies in the running included Sembcorp Industries, Lone Star Funds, Hinduja Group, Adani Power, and Tata Power Co. Greenko signaled that it was close to making a deal when it raised $230 million capital from Abu Dhabi Investment Authority in June.
This announcement comes on the heels of reports that SunEdison was banned from selling assets in India. A court ruling in the Mandras High Court put a hold on SunEdison selling their three plants in Karnataka until August 26 th. The sale of this roughly 90 MW worth of facilities is being held up because of debt SunEdison owed to Refex Energy. It is unclear whether these assets are rolled into the 1,400 MW sold to Greenko.
Considering SunEdison had only infused 108 crore (roughly $16.1 million USD) into the 1,400 MW projects, this sale should be considered a success by all stakeholders. Creditors are undoubtedly relieved to have $1.2 billion off of SunEdison's books, and shareholders should be pleased that assets are showing their value. This sale, being the largest since SUNEQ's Chapter 11 filing, sets a strong precedence for what is to come. The company owns at least 50 projects across five continents. Now without India, SUNEQ will look to their holdings in the U.S., U.K., South Africa and Chile to place on the chopping block. Of their reported 8 gigawatts of capacity, 5 gigawatts are available for sale (less the 1.4 GW from India).
In addition to their renewable energy assets, SunEdison also has major holdings in its two yieldco's Terraform Power and Terraform Global. If you have been following the SunEdison saga you know that it plans to auction its Terraform Power Class B shares in September. If they fetch today's market price, that should infuse an additional $736 million into SunEdison alone. If my friend Aurelien Windenberger is correct, the potential buyers would be receiving high quality assets at substantial discount.
Conclusion
Though not all of their projects are complete, or even begun, the Indian sale should show the bankruptcy courts the staggering size of SunEdison's portfolio. SunEdison still has a large $4-$5B debt load to overcome, but if they continue to chip away $1 billion at a time, they may be able to restructure yet.
The big players are beginning to see the opportunities of cherry picking SunEdison's assets, and it is likely that SUNEQ's holdings in Terraform Global will be next. ZeroHedge recently weighed in on SunEdison's bankruptcy case, and sent a letter straight to the Honorable Judge Bernstein regarding the treatment of Terraform Global shareholders. In my next article I will open this letter from the infamous Tyler Durden, and discuss what its implications are for both SUNEQ and GLBL shareholders. Make sure you don't miss it by hitting the Subscribe button by my name. It's free, and will ensure that my future articles on the SunEdison saga show up right in your feed.
Disclosure: I am/we are long SUNEQ.
I wrote this article myself, and it expresses my own opinions. I am not receiving compensation for it (other than from Seeking Alpha). I have no business relationship with any company whose stock is mentioned in this article.
Editor's Note: This article covers one or more stocks trading at less than $1 per share and/or with less than a $100 million market cap. Please be aware of the risks associated with these stocks.