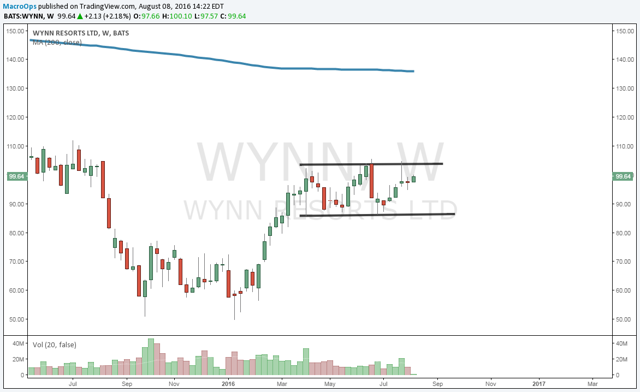 You could argue that investing in Wynn (NASDAQ:WYNN) over the past year has been a wilder ride than sitting down at their VIP baccarat table with a cigar and drink in hand. The stock took a 75% dive to around $50 a share before violently doubling during the February market rally.
Since the flash rally (or probable short squeeze) WYNN has been sitting in a tight 17-week rectangular channel. From a technical perspective a break to the upside would imply an additional 30% of appreciation for this wild casino stock. The bull side is worth a look here.
Wynn operates casinos in both Macau and Las Vegas while being lead by iconic casino billionaire Steve Wynn. This guy has a knack for creating some of the most stunning casino hotel properties in existence today.
Here's a view of what he has going on in Las Vegas: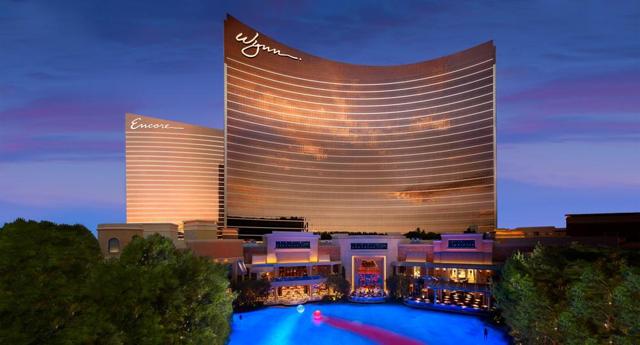 The Macau resort is stunning as well: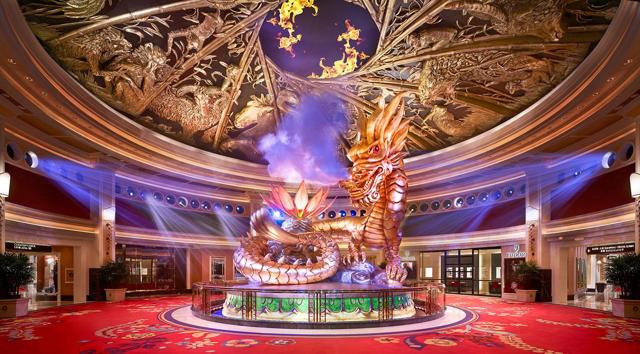 I highly recommend visiting a Wynn property if you haven't already.
But as we know, investors are focused on earnings, not "looks."
And that's why this stock has been ruthlessly beaten down by bears, with the key sticking point being a slowdown in Macau gaming revenue. Macau is crucial because it accounts for about 60-70% of the company's total revenues.
But now it looks like that contraction in Macau has stabilized and is possibly turning around.
Of course it also helps that the Chinese are still juicing the heck out of their financial system with credit injections. You won't hear it in the news, but China's QE is actually much larger than anything over in Europe and Japan. The latest numbers are clocking in at over 26% of nominal GDP.
This stimulus has been a huge help in keeping the Chinese economy alive. We're seeing various Chinese stocks hold up pretty well along with some legitimate breakouts in ETFs like FXI.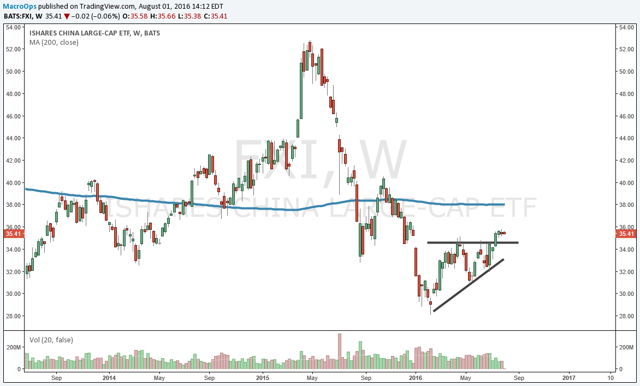 The uptick in China also is apparent from Wynn's latest earnings. Wynn beat on both the top and bottom line. Reports showed $1.06 billion in revenue, besting projections of $1.02 billion for Q2. Their $1.07 earnings per share also trounced forecasts of $.91 per share.
Net revenues from Macau Operations in particular increased 3.6% from last year's Q2 earnings report. So we are definitely starting to see a positive reversal in Chinese gaming.
The gross revenues for Macau games of fortune are below in blue. You can see that the downtrend has turned into a basing pattern with the potential to turn the other way.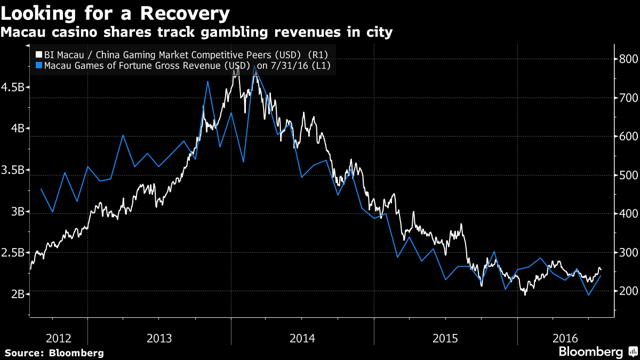 This reversal in trend may come just in the knick of time for Wynn. They're slated to open another casino in Macau this August called Wynn Palace.
On top of that, Steve Wynn has plans to convert the golf course behind his Vegas casino into an outdoor lagoon attraction. He's going to bring all sorts of new things to do in the Nevada desert: paddle boarding, water skiing, and even a man-made beach. This is a big deal because right now that golf course only produces $5 million of earnings per year. This new beach/water park is estimated to rake in $300-400 million a year. The lagoon is going to cost over a billion dollars to develop, but the potential returns for Steve and his company are attractive by any measure.
And finally after the lagoon is finished, Wynn's focus will turn to Everett, Massachusetts, where he plans to open another casino. This company obviously has a lot of aggressive plans ahead that give Wall Street analysts plenty to speculate on.
But in general this play is primarily macro based. And things on the macro front look stable for now.
U.S. ISM continues to trend upward: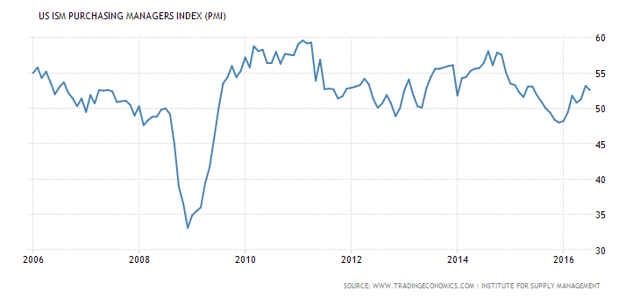 Plus the newest Chinese PMI numbers beat estimates: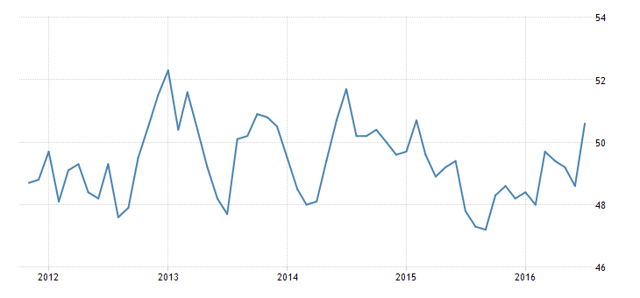 If the U.S. and China keep their positive macro momentum alive, Wynn should have no problem attracting drooling investors looking to take on more risk.
Disclosure: I/we have no positions in any stocks mentioned, and no plans to initiate any positions within the next 72 hours.
I wrote this article myself, and it expresses my own opinions. I am not receiving compensation for it (other than from Seeking Alpha). I have no business relationship with any company whose stock is mentioned in this article.