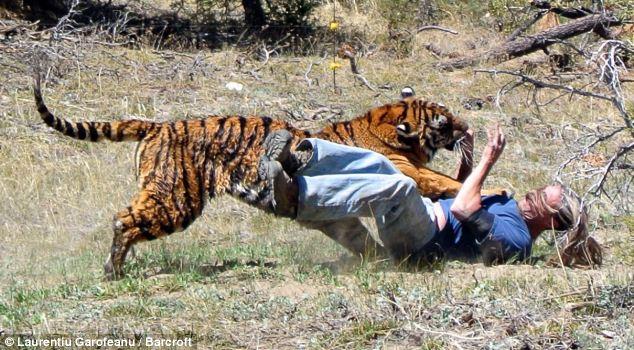 Selling a stock at a loss, especially in a tax-advantaged account, is about as much fun as getting mauled by a tiger. Yet that's exactly what my wife and I did Monday - not the getting mauled thing but the selling thing.
We finally dumped BHP Billiton (NYSE:BBL), the underperforming mining conglomerate that slashed its dividend by 74% a few months back.
Although the divvy dive probably was necessary for BBL's future financial health, it didn't leave this Dividend Growth Investing practitioner turning cartwheels. That unkind cut, and my desire to hold fewer cyclical companies with the bull market now in Year 8, compelled me to make the move.
Usually when I sell, I have a corresponding buy in mind. This time, I decided to take advantage of a recent uptick in BBL's price without knowing exactly what I'd do with the several thousand dollars the transaction would produce.
And this is where you come in, Seeking Alpha friends: I've decided to throw the comment stream open for suggestions.
The Contenders
While I could just let y'all shout out your faves, I'd rather this not be a free-for-all. I mean, this isn't a taping of The Price Is Right!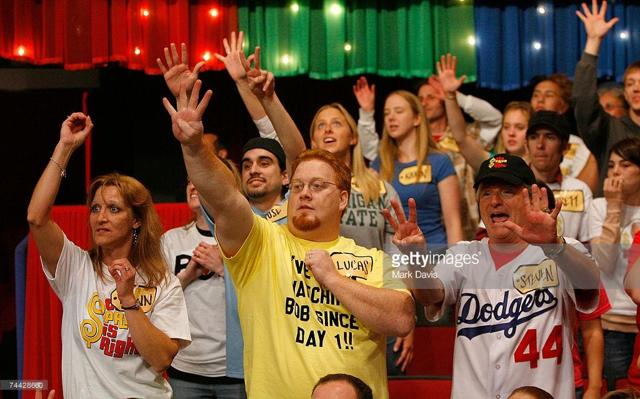 I'd prefer the money be invested in a company that already is in my wife's 401(k) brokerage account (where BBL had been held). I'm open to other suggestions, and I'll discuss that later, but first let's focus on the account's current positions.
Among those positions, we need to start by eliminating some darn good companies. Why? Because in addition to appearing overvalued, they already are among our largest holdings: Johnson & Johnson (NYSE:JNJ), which is numero uno at 6.1% of our portfolio; General Mills (NYSE:GIS), No. 2 at 5.1%; Exxon Mobil (NYSE:XOM), No. 4 at 4.6%; and McDonald's (NYSE:MCD), No. 6 at 4.4%.
I also am removing Chevron (NYSE:CVX) from consideration. It makes up 3.5% of our portfolio, it's trading at 26 times future estimated earnings and its dividend is a little tenuous.
That leaves the following contenders, listed in order of current percentage of our portfolio:
Amgen (NASDAQ:AMGN), 2.2%: The biopharmaceutical juggernaut is one of my favorite relative newcomers to our portfolio. It has a 17.8 P/E ratio, right at its historic average. It is financially strong. Its dividend is growing spectacularly. And although its price has run up recently, Amgen is still trading at a double-digit discount to valuations assigned by both Morningstar and S&P Capital IQ.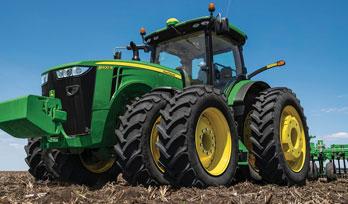 Deere (NYSE:DE), 1.8%: Honestly, I'm more likely to trim our position in this cyclical agricultural machinery company than add to it, but I'm willing to listen to arguments on Deere's behalf.
Gilead Sciences (NASDAQ:GILD), 1.5%: The biggest loser in our portfolio - yes, even bigger than Kinder Morgan (NYSE:KMI) - now has a P/E ratio (7.1) that almost looks like a typo. Though its earnings are no longer growing, this one could pay off huge if it makes an intelligent acquisition or two. Then again, it could be a major value trap.
Starbucks (NASDAQ:SBUX), 1.0%: I bought our first tranche of the java purveyor a little too early and our position is just about at break-even. SBUX is hardly cheap (31.4 P/E), but it rarely is, and it's a great American success story.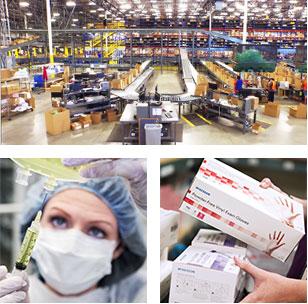 McKesson (NYSE:MCK), 0.8%: One of our most recent buys, we caught this distributor of medical supplies and drugs last winter near its multi-year lows. It has moved up smartly since, but Chuck Carnevale nonetheless has identified it (as well as AMGN and GILD) as fairly valued. Although MCK has grown its dividend nicely, this is a total-return play and not an income play - you need a magnifying glass to see its yield!
Apple (NASDAQ:AAPL), 0.7%: I thought this was a great buy last year at $115. I thought wrong. And when it actually was a great buy, at $95 or less, I was reluctant to purchase more. In other words, I've messed up my Apple acquisition royally! With a solid earnings report and a new iPhone on the way, shares are advancing again, and the price now is only about 6% lower than what I paid. Even with the run-up, AAPL is trading at an attractive 12.5 multiple.
Reynolds American (NYSE:RAI), 0.6%: Our latest addition had been on a tear since acquiring Lorillard last year, but it pulled back after a disappointing earnings report. Reynolds just announced an aggressive dividend hike and is now yielding about 3.4%.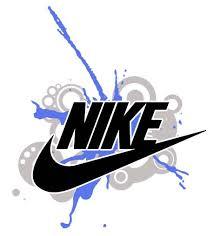 Nike (NYSE:NKE), 0.6%: I pulled the trigger a tad early ($60+), and then I missed it at $50 a few weeks back. It now has settled between those points, and I'm in a holding pattern. One of the world's iconic brands, Nike almost always trades at a premium. Still, with a forward P/E of only about 20 and a smart decision to get out of the golf-equipment business, it's quite tempting to top off our position.
Any Others?
Some might be asking, "Why not Altria (NYSE:MO)? Why not AT&T (NYSE:T)? Why not 3M (NYSE:MMM)? Why not a utility or two? Again, my first choice is to build upon a position my wife already has in her 401(k), and those companies reside in different accounts.
But surely, I must be a serious enough investor to consider some other stocks, right? Well, to quote the great Leslie Nielsen...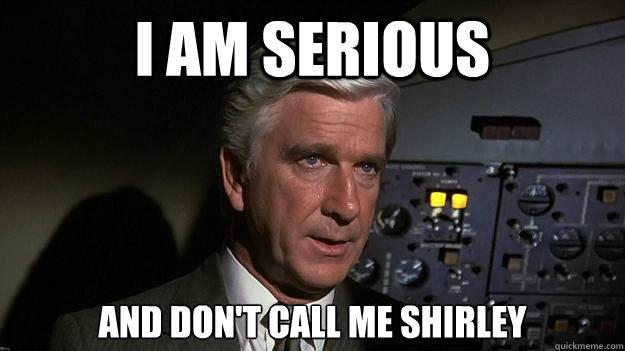 All right, all right... there are a few others on my radar.
First, there is Costco (NASDAQ:COST). I bought only a tiny bit the same day I funded the Dividend Growth 50 and I have wanted more ever since. Nevertheless, as great a company as Costco is, it isn't an easy stock to buy due to its 31.7 P/E and 1.1% yield. Of course, I've been saying that forever... and its price just keeps rising.
Another I've been wanting is Visa (NYSE:V). Same story: itty-bitty yield, sky-high valuation. It's been an amazing growth company, though, and I see little reason why it won't continue to be. (I do hold a few shares of Visa in the DG50.)
More recently, I've been toying with CVS Health (NYSE:CVS). I almost bought it about 10 times the last few months, but I wanted a sub-$90 bargain. Then the drug store chain, which also has carved out an enviable position as a pharmacy benefits manager, had a nice earnings report and its price shot up to $97. So either I have to be more patient or I just have to bite the bullet and buy it.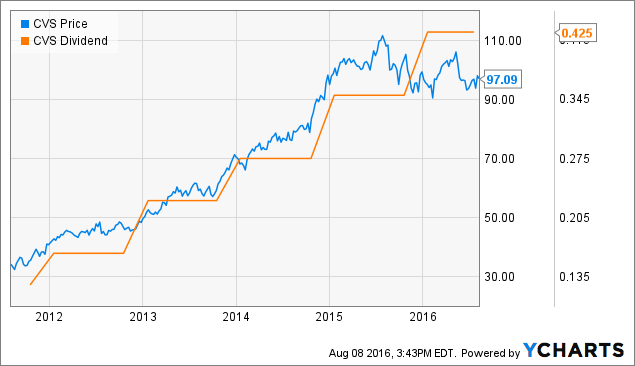 I'm willing to listen to pitches for others we don't already own (or own very little of), but as I said earlier, I'd rather keep this search more focused.
What About Cash?
Unlike some of my DGI colleagues, I am not opposed to maintaining a cash position, and we do have about 10% of our "investable assets" (above and beyond our emergency fund) in cash.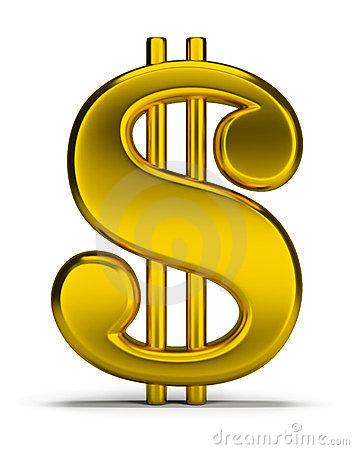 While I normally would be willing to add these few thousand dollars to that stash, I'm not a fan of holding cash in my wife's 401(k). There, I prefer building positions gradually through a dollar-cost-averaging approach.
At $10, commissions are relatively high for an online brokerage, so I like to wait two to three pay periods to let a little cash accumulate before buying. The BBL sale gives us a perfect opportunity to make a solid buy or two now.
Conclusion
A little over a year ago, I asked Seeking Alpha readers: "How Much Kinder Morgan Is Too Much For A Dividend Growth Investor?" I received hundreds of interesting, informed, helpful comments that gave me a ton to think about before making my decision.
The memory of that interaction inspired me to write this article.
As was the case back then, I will consider all suggestions. But because the cash is mine - OK, it's really my Sugar Mama's, but what's hers is mine - the decision ultimately is mine, too. So this isn't necessarily a case in which the top vote-getter will "win."
The mission here is to tap into others' knowledge, insight and opinions. And then after listening to you, I will conduct more due diligence, make a decision (or two) and keep y'all posted. In the process, I'm sure readers will learn from each other about some interesting investment candidates out there.
Sound like a deal?
One More Thing
For anybody interested, Chowder and I will be having another in our series of Investors' Beer Summits on Wednesday, August 10, at 2 p.m. at the Mellow Mushroom just off I-77 in Rock Hill, S.C.
Grog. Grub. DGI. How can you beat that?
Disclosure: I am/we are long ALL COMPANIES MENTIONED EXCEPT BBL AND CVS.
I wrote this article myself, and it expresses my own opinions. I am not receiving compensation for it (other than from Seeking Alpha). I have no business relationship with any company whose stock is mentioned in this article.