As we trudge towards the presidential election day, we may find ourselves in one of the most challenging and complex bull trading markets in history. How so?
As you probably already know, the presidential campaign is a circus -- constant sparring, disparaging comments, challenging remarks, character missteps -- adding fuel to the fire of investor uncertainty. The uniqueness of this election has Americans feeling more emotional and politically charged than any I can recall. In spite of this domestic controversy and global unrest, the US markets forge on… for now.
One of the daunting jobs of the prestigious position of President of the United States is to "represent" (using today's vernacular) -- to embody our country. And, in my opinion, two important functions of our President are to act as an arbitrator between the parties who are debating critical issues and act as a negotiator to provide resolution. Naturally, this begs the questions:
Is our political system failing?
Are Donald Trump and Hillary Clinton the best choices to address our problems and lead the country for the next 4 years?
Will our country be headed in the right direction with either candidate at its helm?
All that said, as we watch from the sidelines, should we be asking ourselves "Is my portfolio in a secure position?"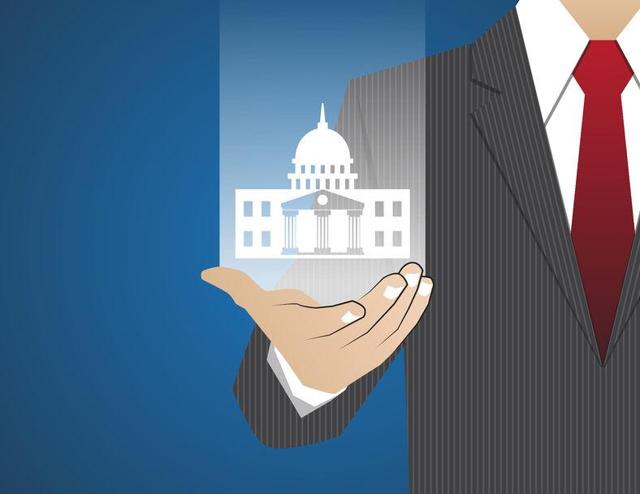 Copyright: Sompop U-kong
What should investors be doing to prepare their portfolios for an elected candidate they may not have supported?
If you think your political affiliation will dictate how certain investments will perform, think again. When the Republicans took over the House a couple of years ago, many investors wagered heavily on investments in companies who were positioned to be the benefactors of a House-supported Keystone pipeline. The project was rejected. Investors heavily got behind investments in the coal industry expecting a reprieve from environmental factors that had been destroying the industry. That was a disastrously losing bet.
Following this year's long and record-setting market run, I feel there is a good chance that we will see a spike in market volatility as the election nears and investors bet on everything from pharmaceutical reform to infrastructure spending.
One of the things I have learned in my investment industry career is that you don't make portfolio decisions based on politics. The agenda of a newly elected President can certainly have an influence on certain sectors of the market, but trying to handicap the outcome and impact is difficult. The ability to get an unpopular agenda through Congress may prove be a tough feat, as we have seen in the past.
So how does an investor protect their assets against the unknown?
Resolve and composure (vs. panic) will be required.
As a career politician, Clinton's objectives are somewhat assumed and should not come as a surprise -- whether you agree with them or not. Trump is a bit of a wild card as he is new at this and his position on policies are all over the place.
If you are nervous about the presidential outcome, there are three things you may consider addressing:
Liquidity. If you have short-term investment capital at risk (and that risk concerns you), think about moving that position to a money market or cash alternative until you feel confident in the investing landscape.
Hedging. For more intermediate money, I would suggest that you consider hedging strategies. If you work with a financial advisor now may be a good time to schedule an appointment or have a discussion to see if stop loss orders, protective puts or insurance-based index options would offer you a solution for those sleepless nights. These strategies are helpful to investors who are interested in remaining invested, but want some added protection.
Review. If your intent is to hold longer-term investments, now is a great time to make sure your current holdings are performing up to your expectations. For instance, if you own a blue chip stock like General Electric (NYSE:GE) or Apple Inc. (NASDAQ:AAPL) as a long-term investment because you love the company and you are utilizing a quarterly dividend re-investment program, then there may no need to make a change. However, other investments may bear scrutinizing.
Over the years, politicians (and many of their policies) have come and gone. Investors who try to "market time" their portfolios based on the ever-changing political environment will find the task formidable to execute efficiently. Proper preparation and planning is a major key to help against making bad financial decisions based on emotions. With the new age market options, an investor can hedge against just about anything if they take the time to get educated. I feel it is important for market participants to frequently remind themselves why they own a particular investment and strive to make sure that they are comfortable with how their money is allocated.
Disclosure: I am/we are long AAPL, GE.
I wrote this article myself, and it expresses my own opinions. I am not receiving compensation for it (other than from Seeking Alpha). I have no business relationship with any company whose stock is mentioned in this article.
Additional disclosure: Securities and Investment Advisory services offered through NBC Securities, Inc., member FINRA and SIPC. Investment products 1) are not FDIC insured, 2) not guaranteed by any bank and 3) may lose value including a possible loss of principal invested. NBC Securities does not provide legal or tax advice. Recipients should consult with their own legal or tax professional prior to making any decision with a legal or tax consequence. The opinions and ideas expressed in the commentary are those of the individual(s) making them and not necessarily those of NBC Securities, Inc.