Honeywell (NYSE:HON) is in talks to acquire JDA Software Group, a supply chain management software company, for approximately $3 billion. With growth sluggish in many of HON's legacy businesses, the company is branching into new avenues of growth. Last month, HON acquired Intelligrated, a leading supplier of warehouse automation technologies, and the purchase of JDA Software would further expand HON's Sensing and Productivity Solutions division, which is shaping up to be HON's next major growth driver.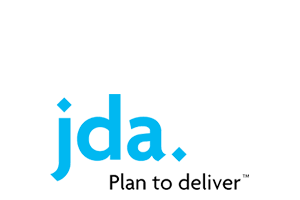 JDA Software Group provides retail and supply chain solutions for more than 4,000 customers worldwide in the manufacturing, distribution, transportation, retail, and service industries. Solutions include category management, fulfillment, manufacturing and retail planning, store operations, and revenue management, which help clients minimize costs and optimize fulfillment efficiency. Earlier in the year, Moody's downgraded the credit rating of JDA's parent company based on the view that its "debt levels ($2.2 billion) may be unsustainable". The rating agency also noted risks associated with debt covenants limiting financial flexibility and access to revolving credit, as well as refinancing difficulties (significant debt maturities in 2017). Competition in the supply chain management industry has become more intense, adding to the pressures JDA is already up against. The company would likely be very receptive to a Honeywell acquisition and the cash resources it would bring.
Given the mounting debt burden and increased competition, HON could pick up JDA Software at a decent price and further expand its Sensing and Productivity Solutions segment. With rising e-commerce activity creating strong demand for warehouse and logistics services, this division can become a key growth driver for Honeywell and offset sluggish growth in other areas. E-commerce has made companies such as JDA Software popular acquisitions targets, as retailers need to lower costs and modernize their distribution networks. As the percentage of transactions taking place online continues to increase, the market for supply chain solutions is expected to grow at a 10% annual rate through 2019. JDA's supply chain software would pair nicely with HON's growing portfolio of e-commerce based technologies, and would allow the company to expand its footprint in a secular-growth industry.
The possibility of a JDA Software purchase provides some transparency into Honeywell's long-term strategy. Honeywell is sneakily becoming a tech company as it looks to expand its portfolio around software-based innovation. Like General Electric (NYSE: GE), Honeywell is seeking to transform how businesses operate by leveraging the "Industrial Internet of Things." According to honeywellprocess.com, the Industrial IoT, or "Smart Manufacturing", represents a "digital transformation that shifts the sources of competitive advantage away from physical machinery toward information."
Industrial conglomerates such as Honeywell are often viewed in a negative light due to their sluggish growth nature and high cyclicality. Investors often apply what's known as a "conglomerate discount" to these firms due to the observation that such companies often operate a vast portfolio of unrelated businesses with few opportunities for synergies. While Honeywell has chased growth and expanded its portfolio through acquisitions, it has done so in a coordinated manner with a clear vision in mind, and repositioned its portfolio around secular growth trends. It appears that we have entered a new normal period of subdued global economic growth. In weak demand environments, technological advancement and innovation are especially crucial if firms are to boost productivity and growth. It looks like Honeywell is on track.
Disclosure: I/we have no positions in any stocks mentioned, and no plans to initiate any positions within the next 72 hours. I wrote this article myself, and it expresses my own opinions. I am not receiving compensation for it (other than from Seeking Alpha). I have no business relationship with any company whose stock is mentioned in this article.