This article is an update of my previous article on Pacific Drilling (NYSE:PACD) from May 8, 2016, about the Q1'16 results.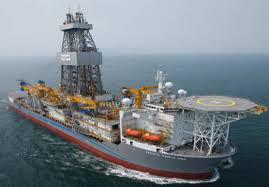 Image: Pacific Santa Ana
Note: Quantum Pacific LLP is PACD's majority shareholder and is represented on its board of directors by three board members (~70%).
Note: PACD approved a 1-for-10 reverse stock split of the company's common shares. The reverse stock split was effective May 25, 2016. Please read my article about the subject here.
Q2'16 conference call transcript from Seeking alpha, click here.
Fleet Status as of August 7, 2016. Company's fleet status here.
N
Name

Year

Built

Specification

UDW

Contract

End

Day Rate

K $/d

Client

Location

1
Pacific Bora
2011
Samsung 10,000 design

8/16

602

[Chevron]

Nigeria

2
Pacific Mistral
2012
Samsung 10,000 design

Smart stacked

-

Aruba

3
Pacific Scirocco
2011
Samsung 10,000 design

9/15/16 (standby)

9/15/16-10/15/16

10/15/16-1/19/17

391.2

489

455

[Total]

Nigeria

4
Pacific Santa Ana
2012
Samsung 10,000 design
4/17
559

[Chevron]

US Gulf of Mexico

5
Pacific Khamsin
2013
Samsung 12,000 design
Ready Stacked
-

Limassol

Cyprus

6
Pacific Sharav

2014

Samsung 12,000 design

8/19

609

[Chevron]

US Gulf of Mexico

7
Pacific Meltem
2014
Samsung 12,000 design

Smart stacked

-

Aruba
Note : In April 2016, Total (NYSE:TOT) notified us of its intent to terminate the drilling contract for the Pacific Scirocco for convenience. Throughout the second quarter, we continued to engage in discussions with Total regarding alternatives to early termination. On July 22, 2016, Total rescinded the termination and notified us of its intent to restart operations at the full dayrate by September 15, 2016. During the third quarter until the date of restarting operations, we will continue to earn 80% of the current dayrate. We have further agreed to reduce the full dayrate to $455,000 from October 15, 2016 until the end of the contract term through January 19, 2017.
Backlog as of 8/8/2016 is estimated at $918 million.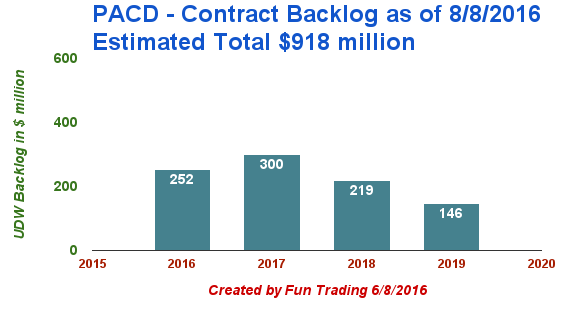 (6-K filing) As of August 1, 2016 our contract backlog was approximately $927.3 million.
Note: 2016 indicates the remaining backlog as of 8/8/2016, using an average for the Pacific Scirocco new deal with Total.
Q2 2016 Financial Snapshot (Seven consecutive quarters).
Q2 2016
Q1 2016
Q4 2015
Q3 2015
Q2 2015
Q1 2015
Q4 2014

Revenues

in $ million

203.71
205.38
267.60
260.18
273.9
283.4
319.7

Contract drilling expenses

in $ million

75.988
78.973
104.9
98.33
110.4
117.7
123.8

Net income

in $ million

8.234
(2.511)
(13.6)
41.0
47.1
51.7
68.0

Earning per share

in $/sh

0.39

(0.01)

(0.12)

(0.06)
0.19
0.22
0.24
0.32
Revenue efficiency
53.9%
55%
56%
57.0%
54.7%
52.0%
56.0%

Adjusted EBITDA

in $ million

109.711
112.911
149.757
148.2
149.8
147.3
179.1

Cash flow from op.

In $ million

27.987
86.703
59.667
153.917
60.60
147.90
72.5

Capital expenditures

in $ million

13.089
28.588
38.134
41.208
44.6
57.5
386.519

Cash and cash equivalent

in $ million

371.08
407.273
116.03
151.1
105.3
132.9
167.8

G&A

in $ million

14.195
15.126
12.6
13.21
13.3
16.4
14.9

Interest Expense

in $ million

46.116
45.493
50.064
36.36
33.22
36.72
39.9

Outstanding long-term debt

Net debt

$ billion

Ratio Net debt/EBITDA

2.95

2.58

4.95

3.01

2.68

4.8

2.885

2.77

4.65

2.95

2.80

4.48

3.0

2.90

-

3.0

2.87

-

2.926

2.76

-

Shares outstanding

in million

21.178

211.209

21.121

210.770
210.661
211.067
213.686
217.197
M. Paul T. Reese, CFO, said in the conference call:
The net income for the quarter was $8.2 million or $0.39 per diluted share. The increase in second quarter 2016 net income versus first quarter 2016 was primarily a result of a $14.2 million gain on the extinguishment of $23.7 million in principal amount of our senior notes due 2017. Contract drilling revenue for the second quarter decreased over the prior quarter by $1.7 million to $203.7 million primarily due to the reduction in day rate to 80% standby rate on the Pacific Scirocco as a result of Total's initial intent to terminate the contract during second quarter 2016.

During the second quarter 2016, we repurchased $23.7 million in principal amount of our senior notes due 2017, resulting in a gain of $14.2 million or approximately 60% (10:38) of the repurchase principal amount. Payments for the debt extinguishment and scheduled debt amortization amounted to $51 million and included $9.8 million for the settlement cost of the debt extinguishment including accrued interest.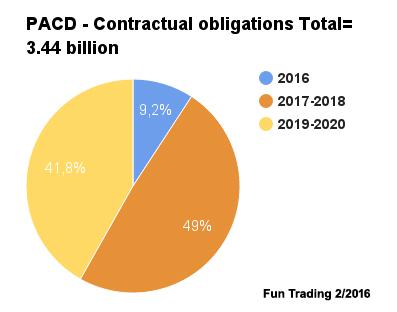 Commentary:
Pacific Drilling released its Q2'16 results on August 8, 2016. Revenues were $203.71 million, down 0.8% quarter over quarter.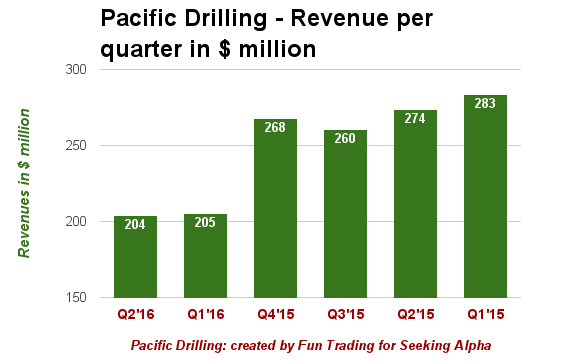 In terms of liquidity, the company had $371.1 million of cash and cash equivalents. The company has in place a $500 million in revolving credit facility maturing in June 2018 and $285.0 million have been drawn under this facility.
In the 6-K filing it is indicated:
Covenants
As of June 30, 2016, we were in compliance with all of our debt covenants. However, market conditions continue to be challenging and it is possible we will need to seek amendments or waivers of such covenants during the next twelve months.
In short, it was a good quarter, and the street bought the news yesterday, and reversed the trend today, as usual. First, you buy thinking it is cheap, and then logic and common sense sets in.
M. Michael Acuff, marketing, is not depicting an encouraging picture about the offshore drilling sector:
In short, the offshore drilling market continues to be severely challenged by a slowdown in demand from customers and a continued oversupply of rigs. Looking forward, we have confidence that the oil price will improve over the remainder of 2016 as supply inevitably works off the excess storage and production continues its decline.... Unfortunately, drilling activity for 2017 will most likely be planned and budgeted before we see sufficient stability for many offshore development projects for exploration programs to be sanctioned in the near term.
M. Michael Acuff concluded after these depressing statement by a note of optimism:
However, as the repricing of rigs and services cascades through the supply chain, we anticipate that some exploration and development programs will return mid-2017, confirming a bottoming of the floating rig demand in late 2016, early 2017. I would also point out that in discussions with our largest customers, they remain committed to the deepwater segment and have robust plans to expand in this space eventually as part of their long-term strategic portfolio.
This corroborates what has been said recently by other offshore drillers. The potential recovery will likely come late in 2017. The problem is that the rig oversupply will remain an issue next year as well, which will affect the day rate negatively even longer.
The expected delay is not really a good omen for Pacific Drilling; it will have to restructure its debt under a potential bankruptcy plan. We learned at the conference call that the company is still continuing to have a dialogue with certain stakeholders as to PACD's capital structure.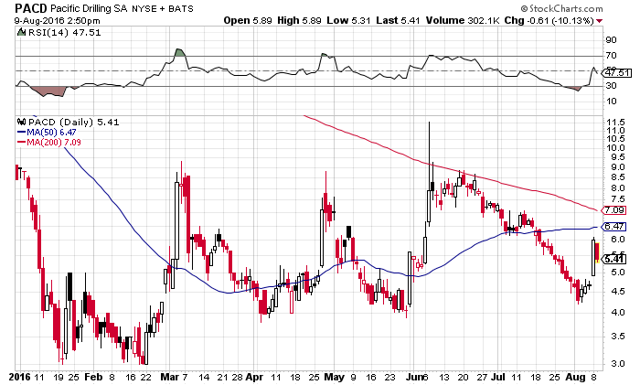 The chart above is saying a great deal about what to expect. The first strong support is around $4 and will probably be re-tested before long. If it is breached, then the stock will have to find another lower support at around $3. However, it is unlikely, in my opinion, if PACD is not putting out a "bad" news.
The upside potential is less likely, but in case of a rally, $8.50 will be re-tested as resistance. Whereas, the stock has fallen back from its recent highs significantly since early June, I believe the risk of an imminent restructuring should be a subject of caution and always present in your trading strategy.
I recommend PACD as a hold.
Disclosure: I/we have no positions in any stocks mentioned, and no plans to initiate any positions within the next 72 hours.
I wrote this article myself, and it expresses my own opinions. I am not receiving compensation for it (other than from Seeking Alpha). I have no business relationship with any company whose stock is mentioned in this article.