At Home Group Inc. (NASDAQ:HOME) recently completed its initial public offering at $15 per share. The company is a home decor superstore focused on providing a broad assortment of items for any room and any budget, with over 50,000 SKUs throughout its stores. HOME did not exhibit the common initial public offering "pop," only trading up 2% to $15.31 per share. While we acknowledge the company's high revenue growth, growing top line over 20% in the last two years, the negative free cash flow and lack of an e-commerce strategy when other companies such as Wayfair (NYSE:W) are seizing upon the growth of online home purchases put us on the sidelines currently in terms of investing.

Source: At Home Group Prospectus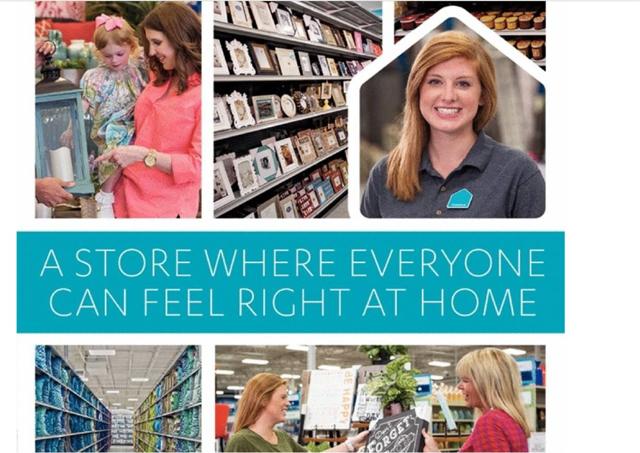 Source: At Home Group Prospectus
There are numerous macro trends boding well for home furnishing companies. According to Euromonitor, disposable incomes are expected to grow at a rate of 3% over the next four years, with some of this growth going to purchase furnishings for people's homes. The home furnishing industry is also already enormous, with total home furnishing and decor sales of $180 billion in 2014, and this number is increasing on average every year. Existing home sales have also been increasing, which is very attractive for Home Group as people look to furnish their new homes. According to the census bureau, sales of new single-family homes were 3.5% above historical May rates. The increasing sales of both new and existing homes bodes very well for Home Group, as the company can attract new home-owning Millennials to its stores.
Despite some positive macroeconomic trends, there are numerous risks around Home Group stock, including its lack of an e-commerce strategy and historical negative free cash flow, which is likely to continue in the near future. Home Group historically has been losing millions in cash (see below), and the company needs to invest in property and equipment in order to continue its national expansion, limiting its ability to generate free cash flow in the next few years. This is important, because a business is nothing more than the value of the cash it generates over its lifetime. While some companies such as Amazon (NASDAQ:AMZN) are given more leeway in terms of when the cash flow generation occurs, due to generating greater scale and network effects, we do not see Home Group as a similar type of investment given its focus on physical stores in disparate locations. Thus, we do not feel particularly excited about a retail concept investment which burns through cash and will likely pursue new dilutive financing to continue its growth.

(Source: 10-K Filings, Author Analysis)
Additionally, e-commerce is in a rapid growth phase, expected to hit over $2.7 trillion by 2017 (see below). North America is obviously one of the largest e-commerce markets, second only to Asia. Yet, Home Group states it has no viable e-commerce platform or outlined strategy to develop one. With mobile commerce exploding and Wayfair, an online home goods platform, experiencing consistent high top line growth from both mobile and desktop sales, we feel it is a major business error not to be developing some way to benefit from the growth of e-commerce. We were amazed by the minimal technology investments Home Group has made, with an extremely basic looking website showing only a few items to browse and a store locator, along with a very basic social media outreach.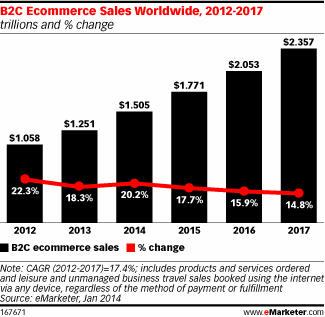 Source: emarketer.com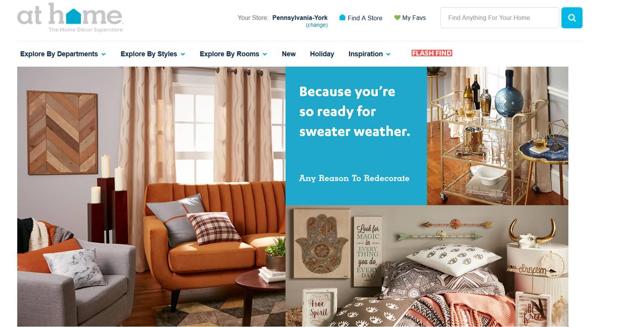 Source: At Home Homepage
Finally, the sector is extremely competitive, with Amazon, Jet.com (now Wal-Mart (NYSE:WMT)), and Wayfair spending millions on advertising home goods which you can receive online with free shipping many times. Additionally, for customers who prefer to not only browse but purchase their products in store, the company competes with Big Lots (NYSE:BIG), Home Depot (NYSE:HD), and HomeGoods (NYSE:TJX). We see limited sustainable competitive advantages for At Home, as larger entrenched players can offer similar and many times the same products. Thus, the larger At Home grows, the more other players will begin to take notice of its growth and create similar offerings, taking advantage of any store design features it has developed.
In conclusion, At Home Group has exhibited impressive top line growth and individual store profitability in the past few years, but has major risk factors which we feel need more guidance prior to investing. The negative free cash flow generation, lack of e-commerce strategy, and major competition from entrenched players are issues which the company needs to find better ways of addressing prior to investing. We need to see more execution before we bring At Home common stock into our home portfolio.
Disclosure: I/we have no positions in any stocks mentioned, and no plans to initiate any positions within the next 72 hours.
I wrote this article myself, and it expresses my own opinions. I am not receiving compensation for it (other than from Seeking Alpha). I have no business relationship with any company whose stock is mentioned in this article.