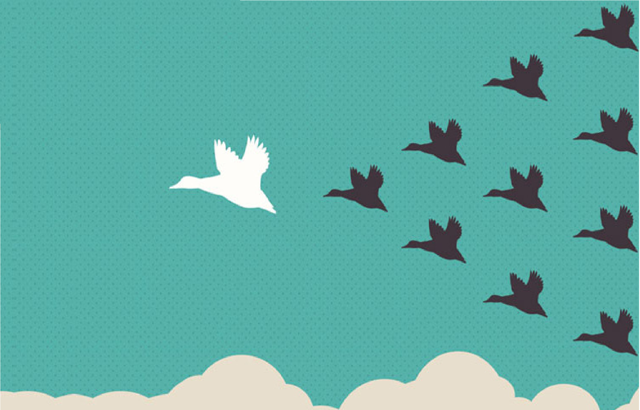 Source
When Seeking Alpha sponsored a contest to identify investment cases for industry leaders with market caps between $250 million and $50 billion, Rice Energy (NYSE:RICE) was a natural fit. The integrated E&P operator and midstream provider was achieving top production at lower costs from fewer wells in the Appalachia. The company was undervalued based on several valuation metrics compared to peers.
In late April, Rice Energy achieved gross production of 1 Bcf (billion cubic feet) of natural gas per day with only 180 wells. At the time, it was just the seventh operator in the region to hit the key milestone. The Appalachia is producing around 22 Bcf per day. Although Rice Energy was contributing 1 Bcf from 180 wells, it took approximately 8,700 wells to produce the remaining Bcf. Of the top 21 producing wells in the basin, Rice controlled fifteen.
Rice Energy's E&P cash cost structure per Mcfe is among the lowest in the industry. In the 2016 first quarter, the company managed to decrease its E&P cash cost structure to $1.23 per Mcfe. For the full year, it estimated cash operating costs in a range of $1.06 to $1.21 because "the operational efficiencies achieved in the first quarter would translate to sustainable, long-term cost savings".
Combining Rice's cost reductions with its production volumes equated to an average PV-10 breakeven price of approximately $2.00 per MMBtu in the 2016 first quarter. This compared to an average PV-10 breakeven price of approximately $2.15 per MMBtu at year-end 2015. Two-year forward prices have registered above $2.00 per MMBtu (average PV-10 breakeven) since 2007.
Rice is able to maintain its industry-leading position due to its aggressive adoption of technology. The company is reputed to be pumping "the most robust frac designs in the basin". It finds "unconventional reservoirs" and then applies hydraulic fracturing techniques to attain their full potential. It has achieved 99% production uptime in high-rate, high-pressure well systems.
In the 2016 first quarter, Rice Energy decreased average drilling times in the Marcellus by 39% fewer days per well as compared to the 2015 average. Likewise, in the Utica, it reduced average drilling days by 30%. Completions in the Marcellus averaged approximately seven stages per day per pad, a 15% improvement compared to 2015. In the Utica, Rice averaged approximately five stages per day, a 25% improvement. The company saw the number of stages pumped per day was at or near the high end of peers, even though it was pumping a frac design requiring 25% longer stage pump times.
Even though the oil and gas industry has been depressed, Rice Energy had managed to triple in price from its low of $7.92 in January 2016. Yet, it was still undervalued compared to peers. By several measures, including expected EBITDA-to-enterprise value, price-to-book and price-to-future sales, Rice Energy should have been valued in a range from $26.60 to $37.50.
When Rice Energy reported second quarter results on August 3rd, improvements abounded. After turning a company-record 18 wells to operation in April, Rice set record-high production. Production increased 12.3% sequentially. Rice Energy continues to demonstrate quality over quantity, operating ten of the top twenty wells. Development costs were at a record low as were operating expenses.
Revenue in the second quarter tallied $156 million, up 11.5% sequentially. True to its efficiency, operating expenses on the increased production grew just 1.3%. The net effect was adjusted EBITDAX improved 19.4% sequentially.
Rice's E&P cash cost structure decreased from $1.23 per Mcfe in the first quarter to $1.13 per Mcfe in the second. The company further reduced its full-year E&P cash operating cost guidance by 10% from a range of $1.06 to $1.21 to a range of $0.97 to $1.08 per Mcfe. It also lowered its guidance for E&P general and administrative expenses from a range of $85 million to $90 million to a range of $70 million to $75 million. The average PV-10 breakeven price in the second quarter was approximately $1.90 per MMBtu.
In the Marcellus, Rice decreased its average drilling time 32% compared to the first quarter to 18 days. Drilling costs decreased 24% sequentially due to shorter cycles, lower costs and longer laterals. In the Ohio Utica, average drilling time decreased 30% compared to the first quarter to 24 days. Drilling costs were 17% less than the first quarter.
Rice Energy reported its drilling and completion (D&C) projects are tracking ahead of schedule and under budget. The company intends to redirect this earmarked capital from the Marcellus to projects in the Ohio Utica. It also elected to increase its land budget by $20 million from $80 million to $100 million.
For the third quarter, Rice expects production to be relatively flat compared to the second quarter as a function of the schedule. Growth should resume in the fourth quarter. For the remainder of 2016, 89% of production is hedged at $3.25 per MMBtu.
Had one purchased at the end of June below $23, the 52-week high of $25.99 on August 8th offered more than 10% upside. However, a sale would have been ill-advised as growth remains for Rice Energy shares. By the same measures used in June to determine fair value, the range tightens to $27.60 to $37.04. For the investor looking for growth at a reasonable price of an indisputable industry leader, any buy below $27.60 offers upside.
Disclosure: I/we have no positions in any stocks mentioned, but may initiate a long position in RICE over the next 72 hours.
I wrote this article myself, and it expresses my own opinions. I am not receiving compensation for it (other than from Seeking Alpha). I have no business relationship with any company whose stock is mentioned in this article.