Celebrate the jaw-dropping U.S. jobs report if you will. Asian markets including Japan, South Korea and Australia all joined the party by jumping in early trading on Aug. 8th.
After a month of head scratching caused by the detachment of economic data and financial markets, the economy got a major boost when Non-Farm Payroll data came out last Friday. The number came in greater than economists forecast at 255,000 jobs created during the month of July. Economists were looking for 180,000. The report also showed some wage inflation when earnings came in at .3% vs consensus estimates of .2%. The reason that wage inflation is important is because the Federal Reserve uses wage growth as a precursor to raise interest rates.
It will pay the wise investor to take heed of central banks that continue to serve up fiscal stimulus at low, low rates.
World financial markets are in greatest danger if central banks throw in the towel and admit defeat after spending over $7 trillion since the beginning of the financial crisis. For a Penny, for a Pound seems to be the mantra. But if that should change, we believe that world financial markets would ultimately be in big trouble. Monetary and fiscal policy will continue to lead equity markets globally until things change at the central bank level.
European bank stress tests published last week caused an 8% sell-off in Euro banking stocks. The Italian bank, Monte Paschi, fell over 25% on the week after results showed that the bank would not hold up under a recession or financial shock. The Euro Stoxx Banking Index fell only 2% on the week after being down almost 8%.
Another surprise in European banking came when Deutsche Börse Group announced that Deutsche Bank and Credit Suisse will be dropped from the Euro Stoxx 50. This announcement is not the end of these banks but rather a sign of the lessened importance of banking on the global economy. Governments around the world have regulated their banks and forced them to be more commoditized depository institution rather than the growth drivers they once were prior to the financial crisis in 2008.
The European Central Bank (ECB) announced earlier this year that they would start buying 7.9 billion Euros of corporate bonds. The program began on June 8 and will continue until March of 2017. According to New Albion Partners, U.S. public companies announced $13 billion in corporate buybacks in the last seven days. The quarterly amount of corporate debt issuance is about $135 billion and we had two days this week where U.S. corporations announced $35 billion in debt issuance.
We did an interesting analysis of the Bank of Japan and its announcement of a fiscal stimulus policy that was a less-than-expected $200 billion and the impact of the announcement on Japanese Government Bonds. We concluded that we need to keep a close eye on countries that announce fiscal stimulus and stay away from paying them to borrow our money. Not that we would do that anyway!
Short-Term Observations
The Apple (NASDAQ:AAPL) iPhone 7 launch is less than four weeks away and while we usually like to invest big in these product announcement cycles, we find this upgrade cycle to be generating less favorable consumer interest than in previous cycles like 2014. There is no new size or interesting product features. Apple also is losing steam in key markets like China to some of the company's smaller peers. According to close sources, Huawei is almost the same as the much more expensive iPhone. We expect a 15% increase this year in Apple's stock price compared to the 25% increase in 2014. The options market also is pricing the options at more expensive levels than in the past, causing us to take a slower approach than years prior.
Large capitalization gold mining stocks have out-performed their peers because investors want to own gold but are afraid of being caught in a small capitalization liquidity trap like years past. If the lack of confidence in central banking policies continues, history would suggest that small capitalization mining stocks will soon outperform their larger counterparts. Our neutral network signal is showing buy and has a 70% accuracy rate. It is a daily signal that is based on machine learning techniques.
Algorithmic Rollout
Speaking of machine learning, we'll soon be rolling out our algorithm for various industry sectors, gold, oil, copper and stock prices. Among other things, it will look at the S&P 500, Dow Jones Industrial Averages, Euro Stoxx 50, Nikkei 225, Shanghai Composite Index, gold, silver, copper, oil, the DXY (dollar index), Euro-dollar pair, yen-dollar pair and U.S. Treasuries.
We'll also get to track moving averages.
Florida Alternative Investment Association
We again reiterate the two forthcoming hedge fund events in the second half of this year that will be conducted in South Florida and sponsored by the Florida Alternative Investment Association (FLAIA).
The first event, "Opportunities in the Energy Space 2017, will take place on October 21 in Miami.
The second event, "Global Macro Perspective in 2017," will take place on November 29, also in Miami.
Agenda details are under construction.
Our Watch List this week:
Wednesday:
--MBA Mortgage Applications
Thursday:
--Initial Jobless Claims
Friday:
--Consumer sentiment, Business Inventories and Retail Sales are reported.
--Baker Hughes Posts Oil Rig Count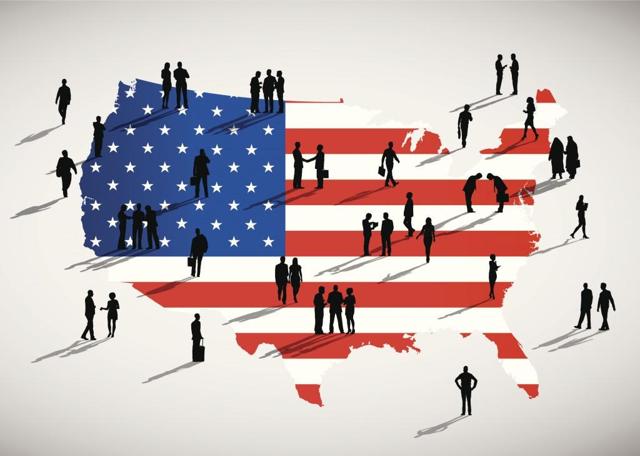 Disclosure: I/we have no positions in any stocks mentioned, and no plans to initiate any positions within the next 72 hours.
I wrote this article myself, and it expresses my own opinions. I am not receiving compensation for it (other than from Seeking Alpha). I have no business relationship with any company whose stock is mentioned in this article.