Welcome to the Future issue of M&A Daily
Tesla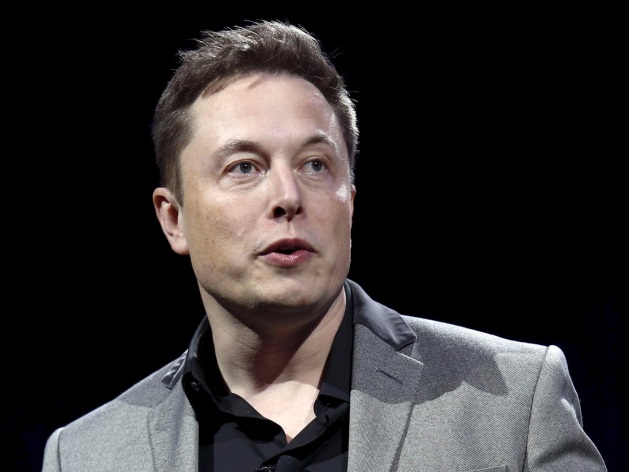 Many market participants continue to question the Tesla (NASDAQ:TSLA) acquisition for SolarCity (SCTY). Its arb spread is currently $0.64, offering a 7% IRR if the deal closes by year end. It is unclear why Elon Musk is doing this deal, but it appears clear that he will be able to close it.
What about the next one? The next M&A opportunity for Tesla could be Lyft (LYFT). The potential target has advisors including Qatalyst and Credit Suisse (NYSE:CS) that could help pull off such a deal. With Didi (DIDI) partnering with Uber (UBER), the rideshare industry is consolidating, and Lyft's management feels the need to respond. Tesla may have to outbid other potential suitors such as General Motors (NYSE:GM) and Alibaba (NYSE:BABA).
Bitcoin
I have bid in government auctions in the past and am taking a look at the upcoming bitcoin auction later this month for $1.6 million of BTC. If you are interested in buying a large quantity of BTC, then you can register with the U.S. Marshals Service. If you are interested in buying a small quantity of BTC, then you can earn $10 of free bitcoin when you sign up with Coinbase and buy at least $100 of BTC. My enthusiasm for such free sign-up bonuses is somewhere between healthy and obsessive.
Valspar
Phase 1 of the EU review of the Sherwin-Williams (NYSE:SHW) acquisition of Valspar (VAL) expires today. The $8.47 arb spread offers a 13% IRR if the deal closes next March.
St. Jude
The first S-4 amendment was filed for the Abbott (NYSE:ABT) acquisition of St. Jude (NYSE:STJ). Abbott accused Alere (NYSE:ALR) of denying access to information in connection to its deal. Alere responded that Abbott has no basis to not complete its deal and that ABT is making unreasonable requests. Lawyers, please sharpen your pencils. Alere has a $17.52 arb spread.
HeartWare
The first tender offer amendment has been filed for the Medtronic (NYSE:MDT) acquisition of HeartWare (NASDAQ:HTWR). The Austrian review expires August 17.
Press Ganey
The definitive merger agreement was filed for the EQT acquisition of Press Ganey (NYSE:PGND).
Epiq
The preliminary proxy was filed for the OMERS acquisition of Epiq (NASDAQ:EPIQ).
Nortek
The third tender offer amendment was filed for the Melrose (OTC:MLSPF) acquisition of Nortek (NASDAQ:NTK).
Diamond
Apollo (NYSE:APO) extended its tender offer for Diamond (NYSE:DRII) to August 24. The $0.43 arb spread offers a 36% IRR if the deal closes then. More to come in future editions of M&A Daily…
Done deal.
Gannett (NYSE:GCI) completed its ReachLocal (NASDAQ:RLOC) deal. It is still trying to buy tronc (NASDAQ:TRNC), a company recently discussed by John Oliver.
Elsewhere on Seeking Alpha
Beyond Seeking Alpha
From my friend Hardeep Walia:
Open an account and get $100 when you start trading. This is my favorite brokerage sign up bonus but I am always on the lookout for others…
Disclosure: I am/we are long ALR, DRII, MON, SYT, BRK.A, BRK.B, TRNC, BITCOIN.
I wrote this article myself, and it expresses my own opinions. I am not receiving compensation for it (other than from Seeking Alpha). I have no business relationship with any company whose stock is mentioned in this article.
Additional disclosure: Chris DeMuth Jr and Andrew Walker are portfolio managers at Rangeley Capital. We invest with a margin of safety by buying securities at discounts to their intrinsic value and unlocking that value through corporate events. To maximize returns for our investors, we reserve the right to make investment decisions regarding any security without notification except where notification is required by law. We manage diversified portfolios with a multi-year time horizon. Positions disclosed in articles may vary in sizing, hedges, and place within the capital structure. Disclosed ideas are related to a specific price, value, and time. If any of these attributes change, then the position might change (and probably will).
Editor's Note: This article discusses one or more securities that do not trade on a major U.S. exchange. Please be aware of the risks associated with these stocks.