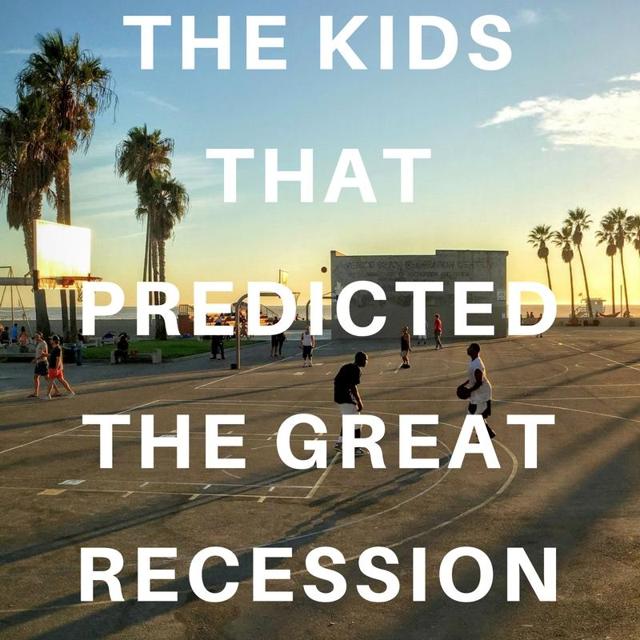 Ralph Baker is known on Seeking Alpha as "Shock Exchange," a name he derives from his youth mentoring program that teaches investment management skills and competitive basketball skills.
Ralph started learning to invest in the 5th grade when his dad gave him a copy of the WSJ and started quizzing him on it. Since then, he has spent decades in the M&A space. When it came time to teach his kids about investing, he decided to include the community and his youth program was born.
If Ralph can teach kids to invest (who went on to predict the Great Recession), I'm convinced he can teach us as well.
Some highlights:
The importance of viewing investing as a life skill.
The process he used to introduce kids to basic, yet powerful, investing concepts.
What kids have taught him about investing.
How he implements both a top-down and bottom-up approach when doing stock analysis.
The stock market and the economy are not reflections of each other.
What the 1964 Kennedy Tax Cut reveals about today's economic struggles.
How he saw the bubble in rare earth metals and shorted Molycorp (OTCPK:MCPIQ).
How he goes about getting an edge as an investor.
What Brexit says about Draghi, Merkel, and ZIRP.
What it means to be an interdisciplinary investor and how it helped him make a lot of money on Micron (NASDAQ:MU).
I hope you enjoy the interview.
(Click the play button to hear the podcast or download to listen.)
You can also subscribe on iTunes.
Final Thought
If you thought this article was informative, please follow me here on Seeking Alpha by clicking on the follow button at the top of the article by my picture. I would greatly appreciate it
I hope you enjoy the interview as much as I did. I look forward to your thoughts and comments below.
- Brian
Related Content
How To Outperform Any Hedge Fund (Podcast With Ian Bezek)
How I Build My Portfolio As A Dividend Growth Investor (Podcast With Mike Nadel)
Disclosure: This article is for information purposes only. Comments made by my guests do not necessarily represent the views of Brian or Investor in the Family. There are risks involved with investing including loss of principal. Brian and Investor in the Family make no explicit or implicit guarantee with respect to performance or the outcome of any investment or projections made. There is no guarantee that the goals of the strategies discussed by Brian and Investor in the Family will be met.
Disclosure: I/we have no positions in any stocks mentioned, and no plans to initiate any positions within the next 72 hours.
I wrote this article myself, and it expresses my own opinions. I am not receiving compensation for it. I have no business relationship with any company whose stock is mentioned in this article.
Editor's Note: This article covers one or more stocks trading at less than $1 per share and/or with less than a $100 million market cap. Please be aware of the risks associated with these stocks.