The current headlines have most of oil (NYSEARCA:USO) watchers believing that Saudi Arabia increased oil production to combat market share. There are several issues with this, including the fact that it's factually incorrect.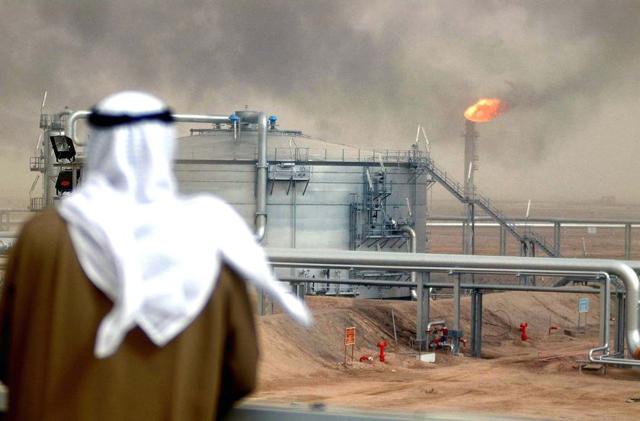 Source: Stock photo.
During the summer months, Saudi Arabia has always increased oil production to meet domestic demands. Temperature throughout Saudi Arabia this summer was higher than normal, prompting higher electricity demand via cooling demand. OPEC report pins Saudi oil production at 10.673 million b/d, or an increase of 123k b/d from June levels.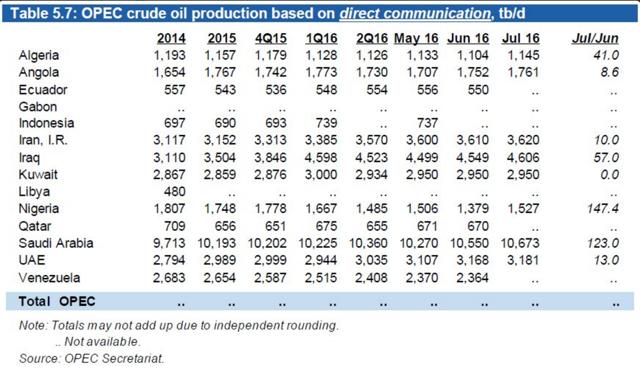 Want to see something interesting?
Here's the production figures gathered by secondary sources: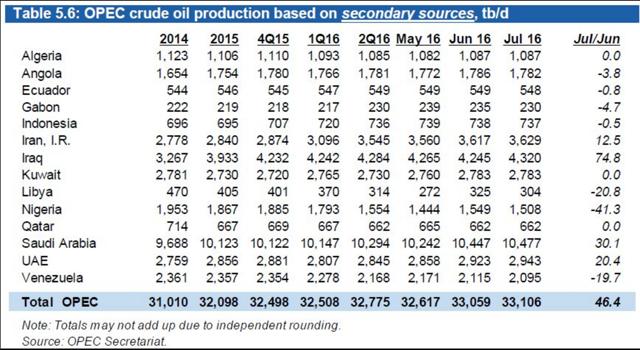 Notice that according to secondary sources, Saudi Arabia's production actually didn't change. Oil traders we spoke to said they saw no signs of increased exports from Saudi Arabia. There were some price discounts to Asia, but that was mostly thanks to the refined product glut that has slammed refining margins.
Looking at other OPEC producers, it's easy to see how figures could be inflated. Iraq especially is amazing at inflating its production figures. Perhaps it's hedging for the inevitable day when the OPEC production ceiling is back on the table. At this point, we know that the OPEC direct reporting figures are inflated, and followers of the oil market need to be very careful of what headline news reports.
Let us know what you think is really going on with OPEC's reported production figures. Do you think they are inflating?
Thank you for reading our Oil Markets Daily. If you want to read more of our articles, please be sure to hit the "Follow" button above. For investors interested in what E&P names we are buying, please check out the HFI Research premium service. We also write a weekly HFI portfolio update for premium subscribers. You can read a sample weekly update here and view our delayed one-month portfolio update here. We hope you can join the HFI community.
Disclosure: I/we have no positions in any stocks mentioned, and no plans to initiate any positions within the next 72 hours.
I wrote this article myself, and it expresses my own opinions. I am not receiving compensation for it (other than from Seeking Alpha). I have no business relationship with any company whose stock is mentioned in this article.