First, I'd like to thank everyone who responded to my request for less personal attacks and more well thought out ideas. I noticed the sea change immediately. I believe this increases the quality of discussions in comments and benefits us all.
As my followers already know, I focus on factors that shape the future of an investment in the longer term. We had a great exchange of ideas regarding the competitive landscape in the comments to a previous Tesla (NASDAQ:TSLA) article, and I'd like to more fully present how I think about competition. As always, I welcome all devil's advocates.
Key points:
Software engineering capabilities
Any credible competition to Tesla must have best-in-class software capabilities. Car-as-a-service is the direction we are headed, and without this capability, traditional car companies risk being left out, unless they can team up with Apple (NASDAQ:AAPL) or Alphabet (NASDAQ:GOOG) (NASDAQ:GOOGL) or a similar software-savvy company. Even then, however, as Apple proved to us time and again, it's less likely for a joint venture to be as successful as one company that houses both hardware and software capabilities. Tesla is that company.
So GM's Bolt?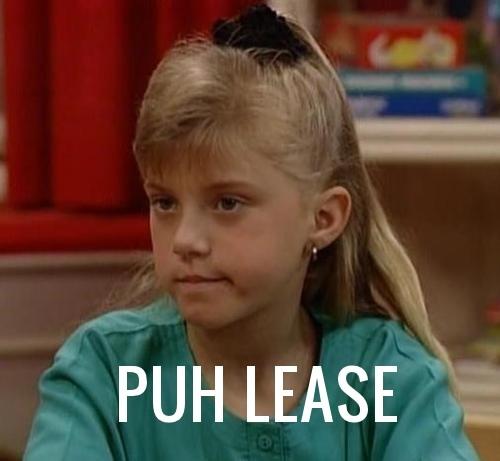 Admittedly, I'm not as knowledgeable about software as I would like to be (though I'm working on it), so maybe an expert can help us out in the comments. It seems, however, that Tesla, with its leadership in autopilot technology and overnight upgradability of its fleet, is leaps and bounds ahead of anyone else with respect to its software engineering capabilities.
----------
Quick word on Autopilot: I know many shorts criticize Tesla for releasing autopilot before it's fully baked. Here's what Elon Musk said in Part Deux on the issue:
Tesla is deploying partial autonomy now, rather than waiting until some point in the future. The most important reason is that, when used correctly, it is already significantly safer than a person driving by themselves and it would therefore be morally reprehensible to delay release simply for fear of bad press or some mercantile calculation of legal liability.
I agree with him. Especially considering that 1.3 million people die in road accidents each year, and NONE received the attention that the ONE that involved a Tesla, during which autopilot's role in the accident is not even certain. I digress, but this goes to show the negative sentiment towards TSLA, which is one factor I consider in my firm's contraoriented investment process.
----------
As far as I can see, Apple is the only company that can possibly compete with Tesla in software as it is the leader on introducing new technologies with seamless integration of hardware and software to the point that it's difficult to distinguish where hardware ends and software starts.
Because of this, potential competition from Apple had kept me on the sidelines on TSLA. Apple has had the experience and the resources to bring a Tesla-killer to the market, but they missed the boat. By a few years.
When this news and this news broke, however, the light bulb hovering over my head lit up: Apple was out, at least until 2021.
Even then, I hesitated to invest in TSLA for some time. Being a ValueAnalyst, I rarely invest in companies with relatively high valuation metrics. In that case, I look for a potential investment to satisfy everything else I look for along with a reasonable path to increased profitability and a growth projection above and beyond what a traditional value investment would normally offer. Tesla satisfies my requirements. I plan to share how I select my investments at a later time as part of a paid subscription service. Please let me know if you'd be interested in such a service, which would focus on smaller companies across industries, by leaving a comment or by "following" me.
Supercharger network
Tesla is the only company that offers its customers the capability to charge their cars quickly during a long-distance trip. General Motors' (NYSE:GM) Bolt customers will primarily rely on overnight charging at home and fast charging at home will be optional, both of which may be important factors at the time of purchase. For any new entrant, it may take some time to build a supercharger network similar to Tesla's.
This, however, may not be as strong as a competitive advantage as initially thought as a nationwide network of charging systems, supported by the government, seems to be underway. This may also explain why Tesla slowed down its investment in building out its supercharger network, which is a point frequently brought up by the shorts as evidence of Tesla's supposed cash problems.
Management talent
Questions for the reader:
Can you think of the name of the person running the EV division at Apple?
Let alone the people running the EV divisions of traditional car companies, do you know the names of their CEOs?
In contrast, how many times in the last week have you read the name Elon Musk?
I generally subscribe to the notion of "What's in a name? That which we call a rose by any other name would smell as sweet." but not when it comes to investing. Investing for the long-term involves, in essence, partnering with the management team. I look for a record of success, evidence of hard work, and most importantly, genuine care for their companies and mission.
I see evidence of all three in both Apple's and Tesla's management teams, to a level not easily matched by any other company. This is another reason why I deemed Apple to be the only company that can effectively compete with Tesla, had they not waited too long.
Brand value
Tesla's brand value is only matched by Apple. General Motors, Ford (NYSE:F), Toyota (NYSE:TM), BMW (OTCPK:BMWYY), Mercedes (OTCPK:DDAIF), or other companies across industries, do not share the same goodwill with their customers. None of the companies I listed has ever experienced a waiting list of hundreds of thousands of customers for an unfinished product that will not be released for another 18 months! Not even Apple.
Consumer psychology is one of the least studied parts of investing, and one I believe is very underrated by analysts. I believe it's often ignored in an analysis because it's difficult to value, but just because it's difficult to value, does not mean it's not there and should be ignored. I incorporate the value of consumer psychology through brand value analysis and its impact on financial projections through adjustments to my discounted cash flow analyses.
EV plans of other manufacturers
Here are some links to the latest and greatest plans from major car manufacturers. None has committed as greatly or as soon as Tesla:
Mercedes is planning to add two electric sport utility vehicles and two sedans. The key phrase is "a new sub-brand" which communicates to me that the company may not have fully committed to the idea and wants to test the waters.
This is in stark contrast to Tesla which bet the house on all-electric cars in 2006, and since then, borrowed against the increased equity on the first house (Roadster) in order to buy more houses (Model S and Model X), so to speak. Now, it's borrowing against the increased equity on the second and third houses to build an apartment complex (Model 3) and build more from there.
This, of course, can be seen as dangerous and reckless by some. And it may be, depending on the timing of the next housing crisis (going along with the analogy). But I don't see another housing crisis coming any time soon (literally and figuratively).
Back to competition:
BMW plans to respond to Tesla by, wait for it, 2021! I think BMW signed its own death sentence by deciding to not partner with Apple. Nothing to see here.
Audi (OTCPK:VLKAY) seems to be another car manufacturer that has gone the way of hybrid while dipping its toes in all-electric offerings. Even though the article mentions that Audi plans to offer its first fully electric car in 2018, we don't know if this will be a mass-market car. Here's the key sentence from this article: "... the company is reporting plans to introduce 30 electric vehicles by 2025, with about 3 million electric vehicles sold per year by that time". I expect Tesla to exceed 3 million vehicles per year by 2022, or three years ahead of Audi. It's also important to note that there's no mention of autonomous driving anywhere in the article. The last paragraph in the article summarizes the competitive landscape well:
Many companies are coming forward with plans for the future, which include EVs. Many of the plans are forecasting 2020 as a starting point. There have been multiple companies reporting substantial developments by 2025 or 2030.
Bottom Line: Limited credible competition for the next several years provides Tesla with an opportunity to earn significant economic profits, like Apple did from 2007 through 2012 with the iPhone. Paying ~$33 billion for a company that has the potential to earn more in the next seven years, with potential to sustain and grow its equity value beyond the seven years, is an investment that deserves consideration.
Disclosure: I am/we are long TSLA, SCTY.
I wrote this article myself, and it expresses my own opinions. I am not receiving compensation for it (other than from Seeking Alpha). I have no business relationship with any company whose stock is mentioned in this article.