Model runs yesterday had mid-August temperature forecasts bullish. Here's a look at NOAA's 8-14 Day yesterday versus today's forecast.
Yesterday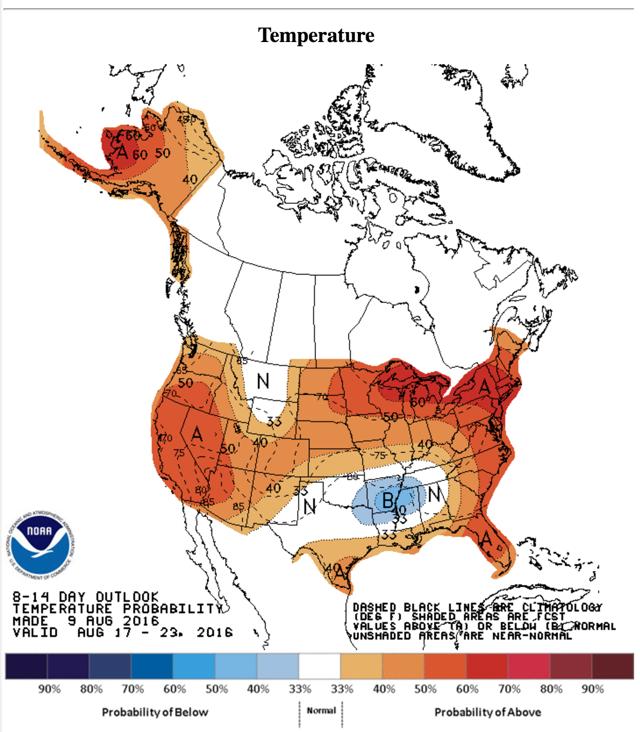 Today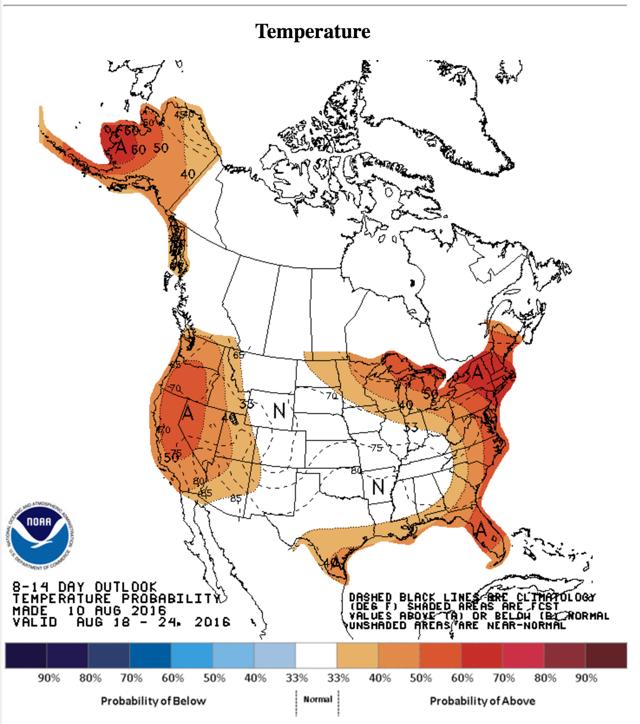 Yes, we understand that NOAA forecasts aren't good representation on power burn demand, but this gives a rough picture of what the models are showing. Injection figures for the week of August 26th was revised lower, but after the new updates, we think it will be revised back up.
EIA will release storage report tomorrow, and we expect an injection figure of +24 Bcf. The following week will see 30+ injection figures again as power burn demand so far this week has averaged below 35 Bcf/d. US gas production remains resilient and showing no signs of slowing down. Canadian gas imports jumped back above 6 Bcf/d and now sits around 6.4 Bcf/d. We said yesterday that AECO basis differential recently increased. Well, AECO really took a hit yesterday falling by over C$0.49/Mcf, which has spiked AECO basis differential to over C$2.04/Mcf. If prices stay around here, we think Canadian gas imports would rally to 8+ Bcf/d.
A combination of bearish weather forecasts and storage concerns in Canada has resulted in the recent weakness, but as the differential widens, more of Canada's gas will be exported into the US.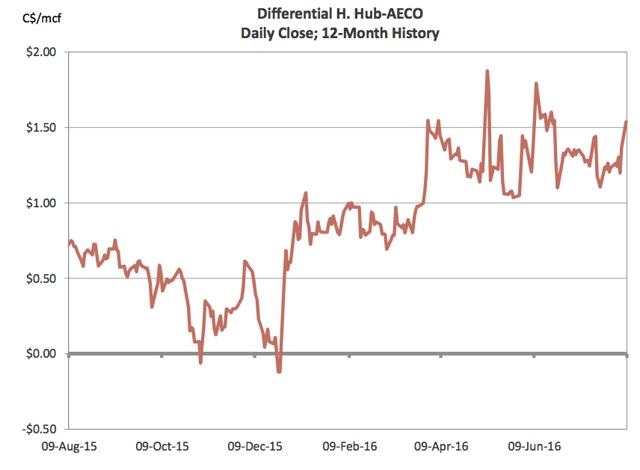 Mexico gas exports have averaged 3.6 Bcf/d, down from the 3.9 Bcf/d we saw at the end of July. LNG export has averaged less than 1 Bcf/d this week.
Overall, the current outlook is setting up for a 30+ Bcf injection next week with a mid-20 injection report this week. Our estimates could be revised upwards if there's any surprise from Canada.
Thank you for reading our Natural Gas (NYSEARCA: UNG) Daily. If you want to read more of our articles, please be sure to hit the "Follow" button above. For investors interested in what E&P names we are buying, please check out the HFI Research premium service. We also write a weekly HFI portfolio update for premium subscribers. You can read a sample weekly update here and view our delayed one-month portfolio update here. We hope you can join the HFI community.
Natural Gas Prices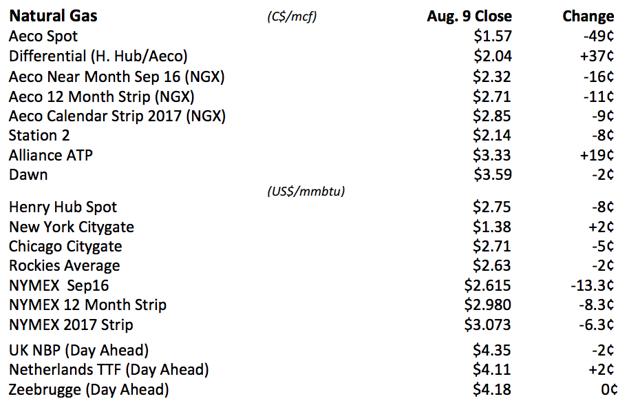 Disclosure: I/we have no positions in any stocks mentioned, and no plans to initiate any positions within the next 72 hours.
I wrote this article myself, and it expresses my own opinions. I am not receiving compensation for it (other than from Seeking Alpha). I have no business relationship with any company whose stock is mentioned in this article.