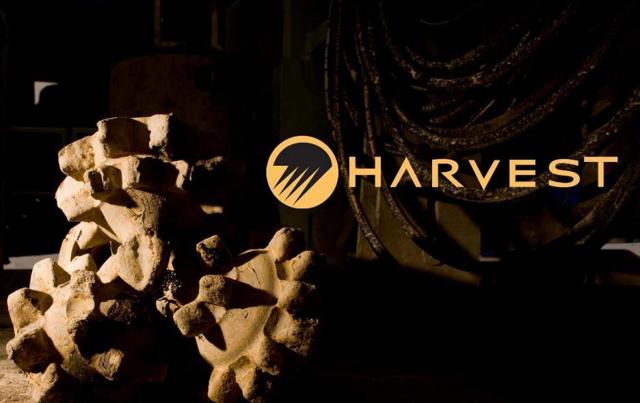 This article is an update of my preceding article on Harvest Natural Resources (NYSE:HNR) published on May 19, 2016.
Q2'16 conference call transcript, click here.
Here's a look at the Company's financial situation as of June 30, 2016:
$ million
Q2 2016
Q1 2016
Q4 2015
Q3 2015
Q2 2015
Q1 2015
Revenues
0
0
0
0
0
0

Cash and cash equivalents

in $ million

2.800
1.417
7.761
11.802
18.88
1.417

G&A

in $ million

4.573
5.949
3.966
5.369
5.517
4.158

Total current assets

in $ million

3.516
2.432
11.048
14.931
19.857
2.064

Oil and gas property

in $ million

30.924
30.910
31.006
54.455
54.544
54.539

Total current liabilities

in $ million

8.793
6.698
4.816
6.678
7.012
14.792

Total assets

in $ million

42.434
39.097
47.781
238.571
242.532
248.046

Total liabilities

in $ million

33.034
17.690
10.575
50.591
74.002
29.120

Total stockholders' equity

in $ million

11.095
23.327
36.759
109.193
89.829
113.726

Gain/loss per share

$

(0.25)
(0.27)
(1.42)
0.13
(0.60)
(0.13)

Net income

$ million

(12.898)
(14.096)
(73.2)
5.712
(25.4)
(5.617)

Long-term debt

in $ million

7.824
1.211
0.214
0.106
0.145
8.9 (May 11)

Warrant derivative

in $ million

16.417
9.564
5.503
-
37.595
5.503

Shares outstanding issued

in million

51.415
57.987
57.987
57.987
49.32
49.32

Shares outstanding

in million

51.415
51.415
51.415
44.077
42.748
42.748
Note and ongoing conundrum: The Company continues to report Venezuela production and comment, whereas, HNR has not gotten one single dollar from Venezuela since 2010.
Commentary
Harvest Natural Resources released its 2Q'16 earnings on August 9, 2016. The Company posted no revenue (since November 2010) and a net loss of $12.9 million or $0.25 per share.
M. James Edminston said in the conference call:
In Gabon, we're fine-tuning the plan of develop the area surrounding our discovery starting with the area around the Ruche well, while at the same time continue to be involved in discussions with multiple parties regarding a farm-out or an outright sale of our interest in the block.
The question, as always, when it comes to HNR, is where ends the reality and where starts the fiction? I have heard so many unbelievable stories, huge projects, that I have lost count, and the only fact remaining is a ghost company barely alive. This is the chief concern when it comes to the recent deal to sell HNR's interest in Venezuela.
On June 29, 2016, Harvest and its wholly-owned subsidiary, HNR Energia, entered into a Share Purchase Agreement with CT Energy to sell all of the company's interest in Venezuela. I commented on the subject on July 5, 2016.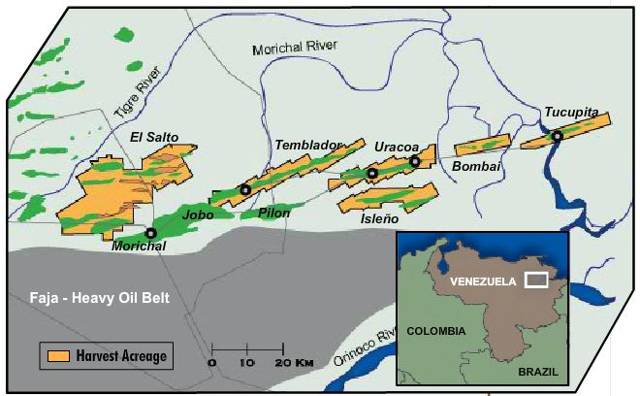 However, the street did not buy it this time, regrettably. If you want more details, I urge to read my preceding article about the long and sour story between Harvest Natural Resources and Venezuela. The deal is essentially doomed from the get go, and here is why... It is explained by M. Steve Haynes in the conference call:
In addition to approval by the stockholders representing a majority of outstanding shares of Harvest common stock, the closing of the transaction is subject to, among other things, approval by the majority of outstanding shares held by non-CT Energy affiliated stockholders and the approvals by the Government of Venezuela.
Why trying? What will be changing this time? Maybe CT Energy has a special relation with Venezuela and can make it happen. Te problem is that we did not get any information that could lead to change. It is quite puzzling?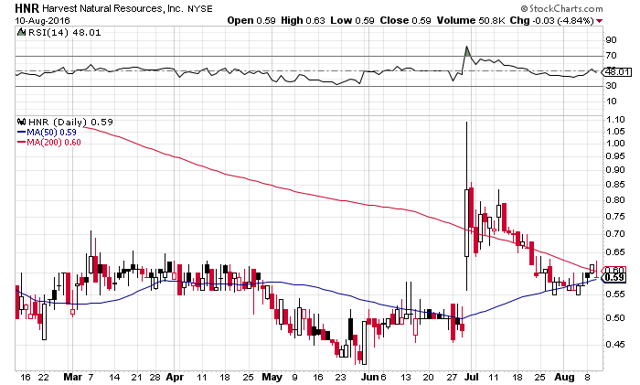 The second issue, is related to HNR NYSE listing.
On April 25, 2016, the company received a notice from the NYSE stating that the company is not in compliance with a second NYSE continued listing requirement, which provides that a company is not in compliance if the average global market capitalization over a consecutive 30 trading-day period is less than $50 million and at the same time, its stockholders' equity is less than $50 million.
On July 14, 2016, HNR Harvest submitted the business plan and the NYSE accepted our plan the same day. HNR is now subject to quarterly monitoring for compliance with the plan. If the company fails to comply with the business plan, the NYSE may commence suspension and delisting procedures.
Conclusion
HNR has been a total conundrum, and should not be trading right at present. However, HNR is still trading on the NYSE by some miracle.
The question is not about Venezuela, in my opinion. There is nothing right or valuable for HNR in this Country and if M. James Edminston doesn't realize, that the Venezuela assets have been nationalized long ago, it is because he is using this "virtual asset" to allow the company to survive until today, and pocket the benefits. How many have been lured? I lost count. If this last attempt produces nothing again, I suggest the company to accept whatever Venezuela is willing to pay and forget about it.
The real important issue is the Gabon assets that present a substantial value if the oil prices can finally breached successfully the $65 to $70 a barrel. It will happen and I am optimistic it could happen before the end of 2016?
Unfortunately, the prospect is not really developed and will require a huge amount of cash to be producing.
This is not what most of the O&G operators, and the oil companies are looking for, right now. A good example is what Vaalco Energy is doing next door, by acquiring an interest in the Etame Prospect resulting in a direct increase in production.
Gabon Prospect is at the discovery level with "resources" and no producing well. Only a bunch of 3D maps and potential drilling wells.
Steve Guidry, Vaalco CEO, said it clearly in the EGY conference call:
Glenn, we did, I'd say, modify our strategy as it relates to acquisition a bit. For a long time, we were focused clearly on discovered but undeveloped opportunities. But we have certainly turned our attention more towards looking at producing assets, and something that can generate immediate cash flow, is a much higher priority for us now. That's not to say that, we wouldn't give serious consideration to a very attractive discovered undeveloped resource, but production is more attractive today. Having said all of that, I could tell you that exploration is not. And so, we definitely have to put that on the backburner for now.
This is not precisely a positive for HNR, however, if oil prices can get back to more reasonable levels, the Gabon assets will eventually be a good prospect to sell.
I have no recommendation for the stock. It is highly volatile, illiquid and not predictable, not to mention a potential delisting. I trade the stock and I have bought back shares under 0.59 recently.
Note: I invite you to become one of my followers on HNR and the oil sector. Thank you.
Disclosure: I/we have no positions in any stocks mentioned, and no plans to initiate any positions within the next 72 hours.
I wrote this article myself, and it expresses my own opinions. I am not receiving compensation for it (other than from Seeking Alpha). I have no business relationship with any company whose stock is mentioned in this article.
Additional disclosure: I have bought back a small position under 0.59 recently and will accumulate.
Editor's Note: This article covers one or more stocks trading at less than $1 per share and/or with less than a $100 million market cap. Please be aware of the risks associated with these stocks.