Cisco Plans to Cut Jobs, but Less Than Previously Expected
It was earlier reported that Cisco (NASDAQ:CSCO) may plan to lay off roughly 20% of its workforce, or approximately 14,000 employees, as it looks to slash its costs by 15%. According to the company, though, it will slash "just" 5,500 jobs, as it looks to shift away from hardware and put more of an emphasis on software. Competitive pressure is likely helping with the decision too, as Arista Networks (NYSE:ANET) continues to build momentum.
Cisco's move isn't unfamiliar in the old-line tech world. In fact, others like Microsoft (NASDAQ:MSFT) and Intel (NASDAQ:INTC) have made similar maneuvers. Moving resources away from their bread-and-butter businesses, the two tech companies have found a groove in higher margin businesses that have helped pushed the stock prices higher over the past few years.
Will it be the same for Cisco? Only time will tell. But given that the tech world is/has been gearing up for continued strength in connectivity, Internet of Things and improved connections, one would think Cisco will play some sort of role in the revolution.
In either regard - whether Cisco partakes in the changes or not - one can only assume that it will not happen quickly. These types of situations tend to take time and unfortunately, they're not uncommon in the sector. That's somewhat surprising, given that companies like Cisco usually have plenty of cash and little reason to not be on the forefront of new technologies.
In any regard, while the stock is down on the news, it did just hit a new 52-week high earlier this week. A move to higher margin products shouldn't be too frowned upon either.
Investors should get more insight given that the company reported earnings on Wednesday after the close. For what it's worth, Cisco topped earnings per share and revenue expectations.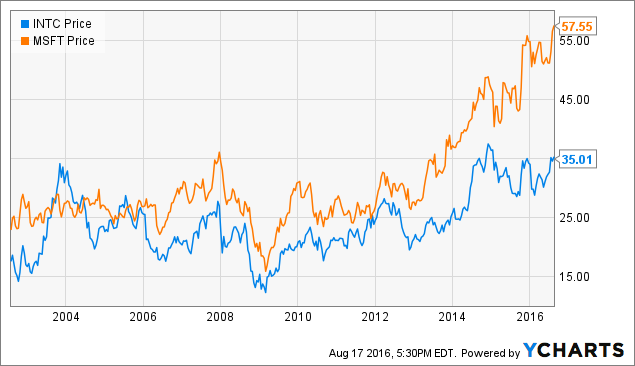 Netflix to Be More Widely Available in Hotels
Netflix (NASDAQ:NFLX) already had a deal in place in Enseo to incorporate the video-streaming service in a number of different hotels. On Wednesday, Netflix and Enseo, "an in-room entertainment systems integrator" that provides an entertainment platform for hotel chains, announced they are expanding that relationship.
How's it work? So Enseo is used by hotels to provide better entertainment options to its guests, rather than just a few dozen TV channels. Enseo's platform includes programs like Netflix, Hulu, YouTube and more. When a guest stays in the room, they simply log in with their Netflix credentials and are automatically logged out upon checkout.
Why use Netflix on the hotel TV, rather than an iPad or laptop? For hotels that don't provide complimentary Wi-Fi, the on-TV format would be nice to have - especially given that hotel's don't charge to use it. Instead, the hotel benefits because now its guests aren't bogging down the Wi-Fi by streaming. Some would call it a win-win.
Netflix and Enseo began working together in 2014, but with the latest deal, the latter can now "offer Netflix to any hotel under a contract in any country worldwide where Netflix is available," according to TechCrunch. At current count, Netflix is available in only a few hundred hotels in the U.S., but that's expected to grow (both domestically and abroad) now that Enseo can expand beyond pre-approved hotel brands.
It's hard to think this would be a negative catalyst for Netflix, seeing as though it's just one more way for the service to be front and center with its customers. In fact, according to Enseo, Netflix is the top-used service on its platform, so clearly the demand is there.
From the surface, this seems like the rare win-win-win-win scenario. The customer, hotel, Enseo and Netflix come away with a W.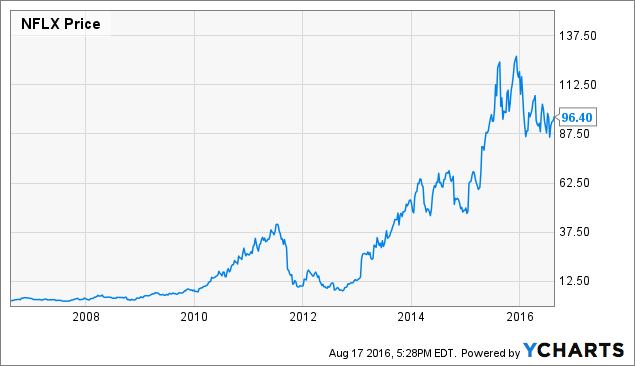 Sprint and T-Mobile Merger?
Shares of the telecom companies moved higher, albeit very briefly, on renewed interests in a possible merger between Sprint (NYSE:S) and T-Mobile (NASDAQ:TMUS).
According to reports, SoftBank (OTCPK:SFTBY), a majority owner in Sprint, is "holding out hope" that the two companies will be able to pull it off. However, concerns linger about the current administration allowing such a deal to pass, given that it has prevented several notable M&A deals, (such as Allergan (NYSE:AGN)/Pfizer (NYSE:PFE) and Halliburton (NYSE:HAL)/Baker Hughes (BHI)).
Would T-Mobile even want to take on Sprint? If it did, would it pass the government's approval?
Those are some of the questions. Reportedly, SoftBank may consider making another merger run with T-Mobile if they believe the "new head of the FCC is amendable."
As for T-Mobile, there are questions as to whether it will want to get into bed with Sprint, which has experienced some balance sheet woes in the not-too-distant past. However, Sprint did show a healthy rebound in subs last quarter, which even outpaced some of its larger peers. Teaming up together, assuming the financials made sense, could create a big enough contender to go toe-to-toe with juggernauts like AT&T (NYSE:T) and Verizon (NYSE:VZ).
Where there's smoke, there's fire?
Welcome to the Big Leagues, Pinterest!
That's sort of a teaser on its IPO potential which could come later this year or in 2017, but Pinterest (PINIT) is joining in on a different league: video.
The company will start selling video advertising in an attempt to catch up to companies like Facebook (NASDAQ:FB), Instagram and Twitter (NYSE:TWTR), which have enjoyed the benefits of video for a while now.
Pinterest's head of sales, Jon Kaplan, who was hired from Google, admitted that the company has "under-invested" in it so far. But there will be time to turn things around, especially given that Facebook expects video to be such an enormous market over the next five years.
It also bodes well for Pinterest that the company is still private, giving it more flexibility and less scrutiny, as Wall Street doesn't hawk and critique its every move.
Instead, the company has been working on things like search and creating forms of e-commerce, allowing users to buy right from its platform. Video "pins" are growing quickly on Pinterest and soon the company hopes it will allow users to upload their own.
I always thought Pinterest had one of the best potentials. Not to say more so than Facebook per se (based on pure user size), but it has such easy advertising potential.
For instance, when you go on the app it's loaded with nicely decorated rooms, unique furniture or crafts, and perfect food dishes. These could easily be ads from companies like Sherwin-Williams (NYSE:SHW), Restoration Hardware (NYSE:RH) and even Starbucks (NASDAQ:SBUX). I would imagine engagement would be relatively high as well.
Whether the ads command the pricing power that will impress investors is unclear, but the potential is there. With the addition of video growth and video advertising, investors may gobble up a Pinterest IPO if the price is right.
Disclosure: I am/we are long SBUX.
I wrote this article myself, and it expresses my own opinions. I am not receiving compensation for it (other than from Seeking Alpha). I have no business relationship with any company whose stock is mentioned in this article.
Editor's Note: This article discusses one or more securities that do not trade on a major U.S. exchange. Please be aware of the risks associated with these stocks.