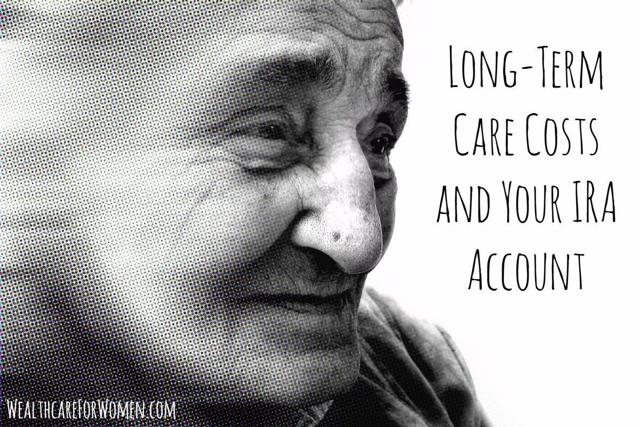 As you or your friends and family age, statistics indicate that an increasing number of people will have some sort of long-term care need. And it can be expensive. Very expensive.
There are some public health programs that were established to help in these situations, but they typically fall short of covering all that's associated with a long-term care situation.
For those 65 and older, Medicare is available to pay medical bills. Medicare is a government health insurance program for seniors. If you're not 65 years old but have been disabled for two years, you may also qualify for Medicare coverage.
But Medicare only pays a very limited benefit for long-term care. The maximum it will cover for the full cost of a nursing home is 20 days. It may cover partial costs for up to another 80 days, but in order to qualify for this coverage you have to meet certain, specific criteria both before and during your stay in a nursing home.
And even if you're able to qualify for this Medicare long-term care coverage for up to 100 days, after that, you're on your own.
There is another government program that will cover nursing home costs, and it is called Medicaid. But Medicaid is generally considered government health insurance for the poor.
For you to qualify for Medicaid's nursing home coverage, you have to be deemed poor according to their standards. For example, you can only have a limited amount of income and assets.
As this article is about long-term care costs and your IRA, I'd like to address whether your IRA is safe if you want Medicaid to cover your care.
The short answer is no. And yes. Well, it depends.
Medicaid And Your IRA
You see, your IRA isn't protected and must be used to pay for your care before Medicaid will pay any benefits. However, your IRA might also be exempt when applying for Medicaid and might not need to be used in order for you to qualify for Medicaid coverage.
Since I'm based in Atlanta, let me offer further explanation based on what happens in Georgia.
If you're attempting to qualify for Medicaid to cover your nursing home care costs, you must begin by calculating your total assets. In Georgia, Medicaid allows you to own a home, a car and additional assets of up to $2,000. And if you're married, your spouse can have up to an additional $119,200 in assets.
If you have more assets than the numbers above, you will not qualify for Medicaid unless you spend your "excess" assets to get to (or below) the limits above.
Medicaid is a complicated program and there are several elder care attorneys that I can introduce you to in order to help navigate the Medicaid program and application process.
For purposes of this article, the question we need to answer is whether Georgia will include your IRA as an asset in determining if you are over the Medicaid asset limit.
To answer that question, first a little more context around the Medicaid program.
While many think of Medicaid as a state program, it's actually a federal law. But there's no federal Medicaid agency or organization. When Medicaid was created back in 1965, part of its design was that it would never have any federal level administrative costs.
As a result, an agreement was reached between the Feds and the states. Upon agreeing to administer the Medicaid program at the state level, the federal government agreed to pay 50% of that state's Medicaid costs. However, for states agreeing to this arrangement, they must follow certain rules and regulations in exchange for the federal government picking up half of their Medicaid expenses.
Under this arrangement, states can be a little more flexible than federal guidelines when it comes to Medicaid, but at no point can states be more restrictive than the federal Medicaid guidelines.
And the federal rules clearly designate IRA accounts are an available asset in determining your Medicaid eligibility. Your IRA is included when calculating your total assets. And it could potentially disqualify you from Medicaid eligibility.
Exceptions To The Rule
One exception is if your IRA is "annuitized." In this instance, your IRA would be exempt and not included in your total assets calculation.
For an IRA to qualify as annuitized, it requires binding your IRA in a contract with an insurance company where they will take the value of your IRA and in exchange give you a guaranteed stream of regular payments for the rest of your life. As a result, you no longer own your IRA. You instead own the right to a series of lifetime payments from the insurance company. Therefore, the value of your IRA is no longer included in calculating your total assets for purposes of qualifying for Medicaid.
But wait, there's more.
While federal law will only exempt your IRA if it's annuitized, many states are more flexible and less restrictive.
For instance, in Georgia, Medicaid currently exempts your IRA as long as it is currently in "payout status." This generally means your IRA will be exempt for Medicaid purposes as long as you're taking out your required minimum distributions each year or a series of payments associated with a section 72(t) election if you're not yet 70 ½ years of age.
This is good news. But in Georgia, this payout status exemption is merely a policy decision. As a result, Georgia's Medicaid department can change their mind about this exemption at any time and without warning. And some other states have changed their Medicaid policies in recent years.
So there's no guarantee that this exemption will still be in place when you or your loved ones may need it most.
This is one of many reasons why it's in your best interests to think and plan ahead regarding your IRA, your potential long-term care needs and other related issues.
But thus far, we've only talked about qualifying by meeting Medicaid's asset requirements. They also have an income limitation. And if you've annuitized your IRA or are in payout status, this income may have to go directly to your long-term care costs. Ultimately, this is based on your state's Medicaid income allowance rules.
In order to create your personal long-term care plan, you should have this conversation with your financial, legal and tax professionals to determine how aggressive or conservative you're willing to be with your long-term care plan, and what options you may have for protecting your IRA in the event of a long-term care need.
Note: I'm not an accountant or an attorney and the information above shouldn't not be considered tax or legal advice. If you have specific tax or legal questions, please consult with an accountant or attorney.
The post Long-Term Care Costs and Your IRA Account appeared first on Wealthcare For Women.