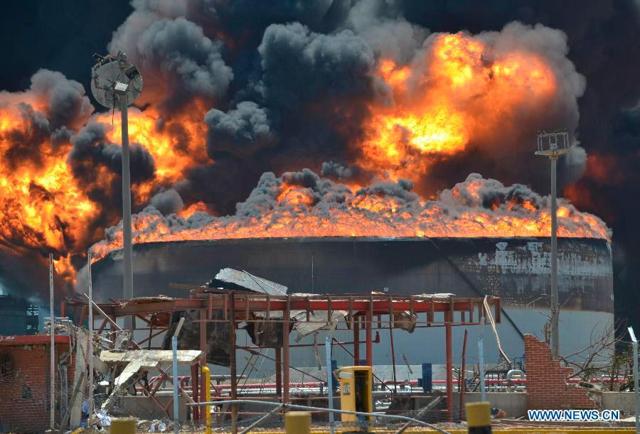 It's the new normal, for refinery margins
Since I published my article titled "Valero: The Time To Get Out Is Nigh," Valero (NYSE:VLO) has taken a beating (the stock is down 23%, adjusted for dividends), especially compared to a happy market (the S&P is up 7%).
At the time, my thesis was that Valero was going to see lower margins, and those weren't yet reflected in the then-existing EPS consensus. Clearly, the stock and the consensus had a lot of adjustment to make.
The Valero EPS consensus for 2016 then stood at $7.54, down from an $8.69 consensus for 2015. As I said then, when these types of (cyclical) industries turn, that isn't the magnitude of the drop you see (implying the magnitude would be greater).
Fast forward 9 months, and indeed the magnitude has been greater. Along with the stock's drop, the 2016 EPS consensus has gone all the way down to $3.30 per share. Given the massive drop in EPS consensus, some might be tempted to think "That's it! This is the bottom!" Yet, here I am writing about what the market still got wrong about Valero.
So what is it, that the market still got wrong about Valero? It's quite simple, actually. Just look at the new EPS consensus, namely what the market expects for 2017:

Source: Yahoo Finance, red highlight is mine
As you can see, while the 2017 EPS consensus also dropped, expectations are still for a much higher EPS during 2017 than in 2016. In other words, the market is treating the 2016 earnings disgrace as being temporary. And that's what the market has got wrong, because:
This is a cyclical industry, cycles don't go away on a single year except under very share recessions (which we didn't have). This is so because demand/supply takes longer than that to adjust - and we have had no removal of capacity (which usually comes only after deep losses at some players, not just reduced profits).
And, most importantly, the changes the industry suffered are structural. If you remember the original article, I explained that the higher margins enjoyed by refiners in the US were due to temporary factors. That is, they were due to selling product at around worldwide prices, while buying feedstock at discounted-to-worldwide prices, with a cherry on top provided by regional discounts. Well, this is for the most part gone, and gone for good (hence, structural).
Delving more into the structural part, the excess margins are gone because what created them is gone. Brent no longer trades at a huge premium to WTI crude, and now US crude can be exported. Thus, the premium is not likely to come back. At the same time, regional spreads became sustainably lower on account of lower shale crude production putting less pressure on discounts and on account of pipelines catching up some.
What does this all mean? It means the "low margin," or more appropriately "normal margin," market is here to stay. The exception was the high margins from the past, not the margins we see today. As a result, it makes no sense to treat the current EPS downturn as temporary.
Conclusion
What the market has wrong about Valero is that it's treating the 2016 profit implosion as temporary. Quite the contrary, the margin shrinkage was a return to normal, not an exception. As such, the present margin situation is likely to persist and the market is likely being too optimistic about prospects for 2017.
This is all without even taking into account any chance of a recessionary impact, or the market recognizing that longer-term crude and distilled products might go the way of the Dodo bird on account of EVs. It's just that the market is taking as temporary something which is likely permanent (a lower, or normal, margin environment for refiners).
As a result of this interpretation, it's likely that selling short Valero on strength will provide excess returns.
Disclosure: I/we have no positions in any stocks mentioned, but may initiate a short position in VLO over the next 72 hours.
I wrote this article myself, and it expresses my own opinions. I am not receiving compensation for it (other than from Seeking Alpha). I have no business relationship with any company whose stock is mentioned in this article.