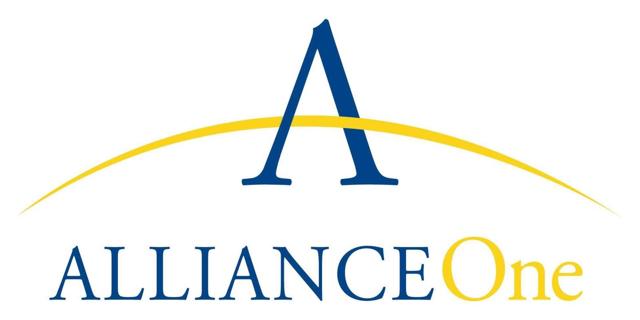 Our bond review this week profiles a company that is one of only two global publicly-held leaf tobacco merchants. Alliance One International (AOI) purchases, processes, packs, stores and ships tobacco to manufacturers of cigarettes and other consumer tobacco products throughout the world. Tobacco usage is still robust and growing in many parts of the world, even as tobacco usage may be declining in the United States. Some of this may be evident in Alliance One's most recent reported results.
Sales for the company's Q4 for its fiscal-year (FY) 2016 (ended 3/31/2016) were $732.3 million, making it the second best quarter in its history.
Interest coverage for Q4 was an astounding 4.6x.
Earnings per share for FY 2016 were $7.38 compared with a loss of $3.16 per share a year earlier.
Alliance has implemented cost savings and efficiency programs along with a commitment to use excess free cash flow to pay down long-term debt. Its 9.875% couponed bonds, maturing in July 2021, are currently discounted to around 90, giving a yield to maturity that's over 12.5%. Diversification is a sound method to reduce overall risk within an investor's portfolio, and these medium-term bonds provide income investors with great diversification into an agricultural company that has a long operating history in tobacco, and customer relationships dating back to the early 1900s. Alliance One is the quiet company supplying multinational giants such as Philip Morris (PM) and China Tobacco (CNTC). In short, these high-coupon 59-month bonds offer both superior cash flow and higher yields, and meet the criteria for addition to our FX1 and FX2 global high-yield income portfolios.
Outstanding Q4 and FY 2016 Results
Alliance One recently posted its results for its 2016 fiscal year (ended March 31, 2016) and for Q4 2016. Both Q4 and annual results are impressive. Several metrics for the company's Q4 performance are worth noting. Alliance recorded sales of $723.3 million, marking the company's second best quarter in its history. Earnings per share (EPS) in Q4 increased to $11.33 versus $0.27 in Q4 2015, a massive increase. Also in Q4, Alliance generated $100.8 million in net income compared to net income of $2.4 million a year earlier.
The company also registered solid numbers for its most recent fiscal year. Operating income increased 107.4% to $201.8 million. Earnings per share also increased handsomely in FY 2016, coming in at $7.38 compared to a loss a year earlier of $3.16. Net income also showed significant improvement in 2016, coming in at $65.5 million versus a loss of $27.9 million in fiscal-year 2015.
About the Issuer
Alliance One International is a leading independent leaf tobacco merchant serving the world's cigarette manufacturers. The company is one of only two global publicly-held leaf tobacco merchants. Based in North Carolina, this leading independent leaf tobacco merchant provides worldwide service to cigarette manufacturers. Multinational manufacturers of consumer tobacco products rely on independent merchants such as Alliance One to supply the majority of their leaf. Alliance purchases tobacco in more than 45 countries and serves manufacturers of cigarettes and other consumer tobacco products in more than 90 countries.
Alliance One has broad geographic processing capabilities, a diversified product offering and an established customer base, which includes all of the major consumer tobacco product manufacturers. Alliance selects, purchases, processes, packs, stores, ships and provides agronomy expertise and financing for growing leaf tobacco. Alliance sells to multinational manufacturers of cigarettes and other tobacco products, such as Philip Morris and China National Tobacco.
Reducing Debt and Expenses
In March 2015, Alliance One implemented a restructuring and efficiency improvement program. Since that time, the company has completed 95% of the targeted actions from this program, with the remainder to be achieved over the next 18 months. Results from this program are evident in the company's latest results. In its latest reported quarter, selling, general and administrative expenses improved by 9.8% to $123.5 million. When fully implemented, this program is anticipated to deliver recurring annualized savings of $35.0 million. In addition to reducing costs and increasing efficiencies, Alliance's management is also working towards improving the balance sheet.
On the company's most recent earnings call, Alliance One CEO Pieter Sikkel reiterated the goal to continue to reduce long-term debt with surplus cash. For fiscal-year 2017, the company is targeting to use between $30 million and $50 million to buy back bonds. This amount could be increased if there is additional free cash flow. For FY 2016, the company chose to address efficiencies in its Kenya operations before focusing on debt reduction.
The Global Tobacco Industry
Alliance sells to the two largest transnational tobacco companies - China National Tobacco Corporation and Philip Morris International. China National is the world's single largest producer of cigarettes with 44% of the global market, and Philip Morris controls an estimated 15% of the international cigarette market. Globally, cigarette sales are shifting from developed markets, like those in Western Europe and the United States, to emerging markets, many in Asia and Africa. In fact, Indonesia is on track to become the world's largest market for tobacco, with male smoking rates among the highest in the world, at 67%. Currently, Indonesia is now the world's fifth largest tobacco market, with 340 billion cigarettes produced in 2014, a number that is expected to grow.
Financials
Alliance One registered extremely strong interest coverage in its latest reported quarter. For its fiscal Q4 ending March 31, 2016, Alliance One recorded stunning interest coverage of 4.6x (operating income of $139.7 million and interest expense of $30.3 million). For its fiscal-year 2016, the company had operating income of $208.1 million and interest expense of $117.2 million for moderate interest coverage of 1.7x.
Alliance also has strong liquidity comprised of cash and revolving credit lines. As of March 31, 2016, Alliance had a total liquidity of $626.3 million. This was made up of $199.7 million in cash and $426.6 million in credit revolvers.
While this review focuses on Alliance One's 2021 bonds, it is worth noting the company's stock as well, which has seen healthy growth this year. In early January 2016, Alliance One's stock was trading around $12.54 per share. The stock price increased handsomely, registering a high of $26.43 in May. It has since given up some of those gains, but is still trading in the neighborhood of $17.65 per share, which still represents a healthy YTD gain of nearly 41%.
Risks
The default risk is Alliance One's ability to perform. Alliance One's Q4 results were extremely robust, being the second best quarter in the company's history and boasting outstanding increases in net income and earnings per share. In addition, interest coverage came in a whopping 4.6x. The company's fiscal-year numbers were also impressive, with net income coming in at $655 million compared to a loss of $27.9 million a year earlier. While this company may not be a household name, its products supply some of the largest, most profitable companies in the world. While these 2021 bonds have a longer maturity than many of the bond issues reviewed on this blog, the outstanding 13% yields do appear to outweigh the risks identified.
The consumer tobacco business is dominated by a relatively small number of large, multinational cigarette manufacturers and government controlled entities. Two of Alliance One's largest customers are Philip Morris and China Tobacco. Sales to each of these companies each have made up over 10% of Alliance One's total revenues from FY 2014 through FY 2016. An adverse event with either of these customers could have a significant impact on the company's sales and profitability.
These 9.875% couponed 59-month bonds have similar yields and durations to other bond issues reviewed on bond-yields.com, such as the 12% Bristow Group (BRS) and 30% Memorial Production Partners (MEMP) bonds.
Summary and Conclusion
While many have most likely not heard of Alliance One International, they have probably heard of the companies to which AOI provides its principal product. The company has quietly posted outstanding results for its most recent fiscal year and Q4, with excellent growth in sales, net income and earnings per share. For current and prospective bondholders, the company registered outstanding 4.6x coverage in its latest reported quarterly results. With cost-savings initiatives nearly complete, Alliance One should continue to see its profits increase, maintaining healthy interest coverage as well as decreasing long-term debt with free cash flow. With an excellent yield to maturity of about 12.5%, we believe these nearly five-year bonds make excellent additions to our Fixed-Income1.com and Fixed-Income2.com global high-yield income portfolios.
Issuer: Alliance One International, Inc.
Coupon: 9.875%
Maturity: 7/15/2021
Ratings: Caa3/CCC
CUSIP: 018772AS2
Pays: Semi-annually
Price: 90.55
Yield to Maturity: ~12.5%
To obtain higher yields and keep costs as low as possible, we typically bundle smaller retail orders into larger institutional sized orders with many global trading firms and bond platforms. Our bond reviews are published on the Internet and distributed through our free email newsletter to thousands of prospective clients and competitive firms only after we have first served the needs of our clients. Bond selections may not be published if they have very limited availability or liquidity, or viewed as not being in the best interests of our clients.
Disclosure: Durig Capital and certain clients may have positions in Alliance One 2021 bonds.
Please note that all yield and price indications are shown from the time of our research. Our reports are never an offer to buy or sell any security. We are not a broker/dealer, and reports are intended for distribution to our clients. As a result of our institutional association, we frequently obtain better yield/price executions for our clients than is initially indicated in our reports. We welcome inquiries from other advisors that may also be interested in our work and the possibilities of achieving higher yields for retail clients.