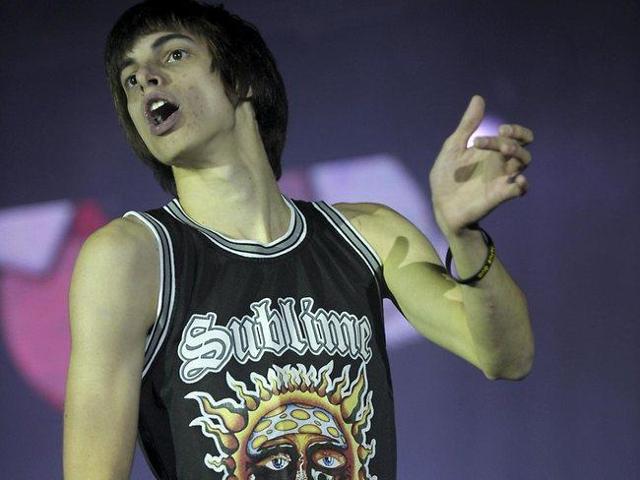 If you thought the US leading the tally of the Rio Olympics was an achievement to be proud of, then make sure to also consider the achievement of America's very own latest World Champion.
And shifting back on topic, we welcome readers to this week's
Resource Sector Digest
(Vol. 51 - August 29, 2016)
Brought to you by Itinerant and The Investment Doctor.
In this edition we shall:
set the scene,
highlight actionable ideas,
comment on news releases, and
link to relevant articles.
Please consider our cordial invitation to take advantage of the free two-week trial period for Itinerant Musings for exclusive access to actionable research on mining and energy stocks.
In case you missed out on previous editions of this newsletter, simply click here, here or here to catch up.
Setting The Scene
Orezone Gold (OTCPK:ORZCF) shareholders saw 31% of the company's in-ground gold evaporate this week, as a "resource revision" was announced for the Bombore project in Burkina Faso. The feasibility study can no longer be relied upon and the stock price sold off accordingly.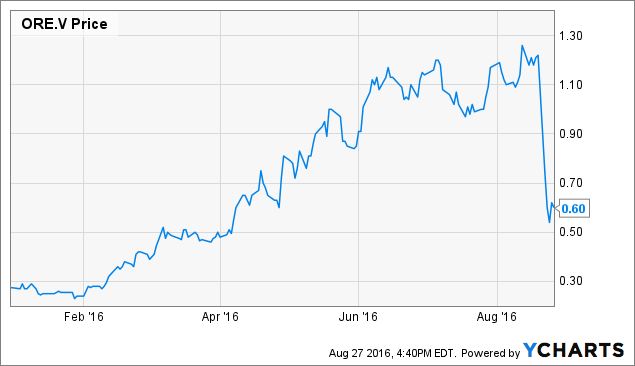 SRK out of its Ontario office was the consultant responsible for the original resource, and suddenly had a lot of egg on its face to deal with. It did so by way of this news release, offering the 57,258m of exploration drilling performed post cut-off date for the FS resource as an explanation. Hmm... we think as we scratch our head, but we are only mildly surprised since the same office has pulled the trick before.
Remember the Rubicon Minerals (OTC:RBYCF) disaster less than a year ago? In the PEA for Rubicon's Phoenix project, SRK noted that "The current drilling information is sufficiently reliable to interpret with confidence the boundaries of the gold mineralization and the assaying data is sufficiently reliable to support mineral resource estimation". 94,575 meters of drilling later the resource had to be reduced by roughly 90% earlier this year and mining this deposit suddenly seems all but a distant dream.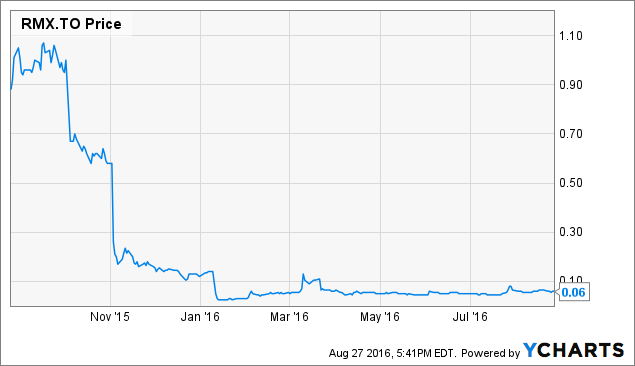 It's not just SRK producing such results for its client's shareholders. Others have missed the target in equally embarrassing fashion: Midway Gold (NYSEMKT:MDW) is another example of a stock that was hyped here on Seeking Alpha only to go the way of all flesh on the back of a flawed resource; in this case, the resource was prepared by Gustavson Associates, LLC of Lakewood, Colorado. Or consider Aurcana (OTCPK:AUNFF), a hopeful silver miner that failed miserably when the resource estimate for its Shafter mine missed the mark by a long shot (Jack W. Burgess of JB Consulting signed off on this particular cock-up).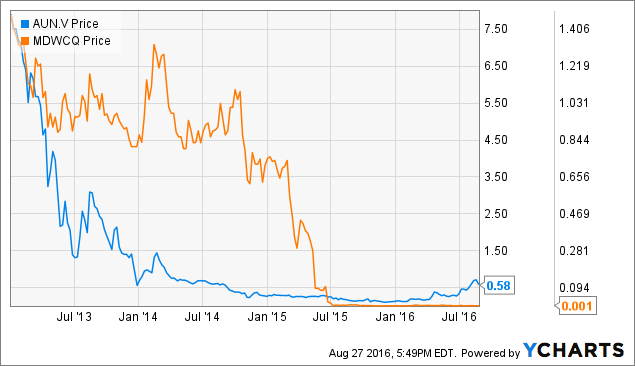 More recently, we saw Torex Gold (OTCPK:TORXF) losing 15% of its mine life and 434,000 ounces of LOM production at its Mexican El Limón Guajes Mine due to a reserve adjustment. And we also noted a short seller alleging that Asanko Gold (NYSEMKT:AKG) has severely overstated its reserve at the Nkran pit in Ghana. Both companies have been granted some leeway by the market so far, but we recommend extra caution for investors in both cases.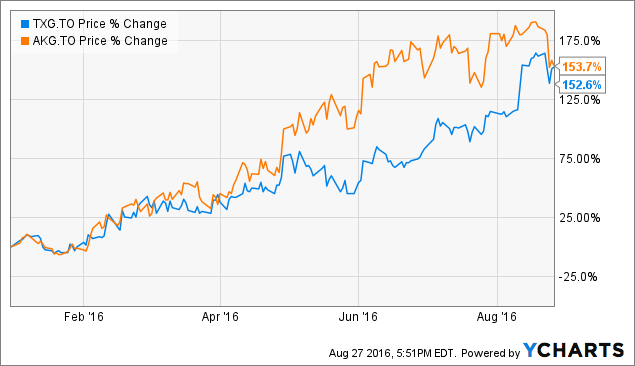 We are bringing up all these examples firstly, because the latest case has prompted us to do so; and secondly, also to remind readers of the importance of resource estimates. They underpin all subsequent projections and considerations for a mining project, and if a resource is incorrect, it pulls the floor out from underneath all other studies. We usually take extra care in reading the small print underneath resource estimates and studying the underlying assumptions in technical reports, especially for exploration and development stage projects. In many cases, we take to the phone and talk to the technical person in charge in order to obtain clarification and background information. Fellow investors are well advised to exercise similar diligence at the bare minimum and make sure they are comfortable with a resource estimate before placing a bet on any particular mining project.
Actionable Ideas
Fredrik Arnold thinks that All That Glitters Is Coal. We are not really convinced ourselves, but he makes a case worth considering. And by this very token we admit that we think that Cloud Peak Energy (NYSE:CLD) bonds still look interesting at around 60 cents to the dollar.
News Releases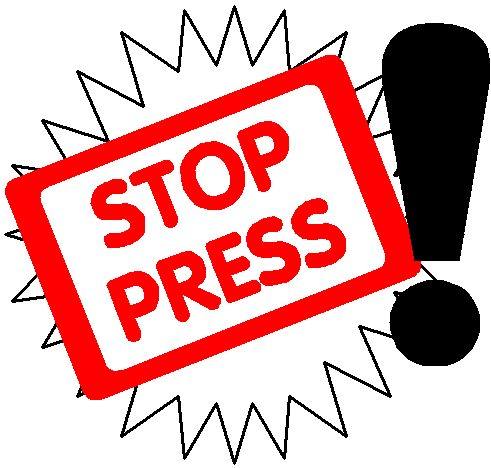 Still not plentiful, but finally nearing the end of doldrums here comes our summary of noteworthy news from the resource sector released during last week.
News release of the week goes to Wesdome Gold Mines (OTCPK:WDOFF) for reporting a high-grade discovery at the Kiena mine complex near Val d'Or, Quebec. Mr. George Mannard is the company's VP Exploration and apparently a master of understatement: "These early results exceed expectations". The market was clearly a lot more enthusiastic.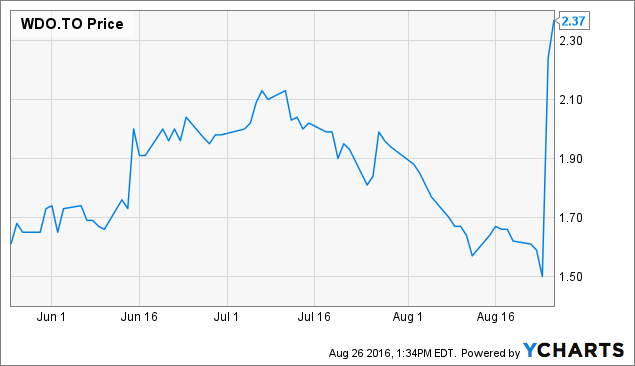 Exploration results are also coming from various other corners of the mining universe as the summer drilling season is in full swing. Here is a small but distinct selection:
Timmins Gold (TGD) proved this humble scribe wrong who called the company a "soon-to-be former gold miner" only a few weeks ago; and it proved commenter taipingshan right who called this an odd choice of words. According to the latest news release from Timmins Gold, the San Francisco mine will continue to operate until 2023, producing a total of 400,000+ ounces of gold at an average cash cost of less than $950/oz. The full report on the updated mine plan will be available within 45 days, and we are already looking forward to reading up on the details when it becomes available.
Kinross Gold (NYSE:KGC) provided an operational update on three of its operations. Good news were reported from the Bald Mountain mine where the company has received permits to increase exploration and potentially expand the mine. Other news concerned the Tasiast mine where operations have resumed, but the relationship with the government still appears uneasy after the latest dispute over work permits for ex-pats. Itinerant Musings subscribers already know our opinion on this particular asset. And outright bad news have been reported from Maricunga where operations have been suspended and 300 workers are being laid off.
Roxgold (OTC:ROGFF) was one of the last companies in our universe to report Q2 results, and quite probably this was the company's last report prior to commercial production at the company's Yaramoko project in Burkina Faso. We expect this junior miner to report free cash flow before the end of the year. The balance sheet was strong at the end of June with C$11M in working capital, and $9M have been added since then from warrant exercise. The share price has roughly doubled since we called the company fully valued over two years ago, but considering the de-risking that has taken place since then one could argue that the share price is more attractive now on a risk-adjusted basis.
Homestake Resource Corp. (OTC:BVGIF) shareholders met for their AGM and voted in favour of the company's acquisition by Auryn Resources (GGTCF), an exploration company with a remarkable and growing portfolio, and management with an enviable track record.
Tasman Metals (NYSEMKT:TAS) shareholders provided a final answer to Ben Kramer Miller's question by agreeing to an acquisition by Flinders Mines (OTC:FLNDF). Touted "best in class" by some, Tasman's share price has collapsed while Flinders' share price has held up, rendering the former a takeover target to be acquired at opportunistic conditions by the latter. The combined entity will be renamed to Leading Edge Materials in due time.
Redstar Gold (OTCQB:RGCTF) has received another vote of confidence, this time from Mr. Eric Sprott who invested C$3M to facilitate a drill program at the company's Unga project in Alaska. AuRico Metals (OTCPK:ARCTF) also raised capital and reported full participation of Alamos Gold (NYSE:AGI) which exercised its right to maintain its pro rata interest in the junior developer-come-royalty company. The total gross proceeds amounted to C$12.8M and will be used for the acquisition of royalties and the development of the Kemess project.
Hardly a week passes without some high-grade drill hole reported from the Athabasca basin, where most of the action remains centered around Patterson lake. Fission Uranium (OTCQX:FCUUF) has yet again hit the news wires, with drill results expanding the R840W zone and potentially opening up a new area underneath the R780E zone. Next-door neighbor NexGen Energy (NXGEF) also impressed by releasing assays with uranium percentage in the double digits from ten previously reported holes 180m south-west of its Arrow deposit. The bigger picture continues to emerge.
Our favorite diamond miner Lucara Diamond Corp. (OTCPK:LUCRF) will invest up to C$30M until Q4 2017 for an expansion of its XRT technology to process finer size fractions at its Karowe mine in Botswana. The company has had outstanding success finding large gems which are responsible for the lumpy portion of cash flow; the present initiative should further improve the ongoing cash flow from the smaller stones.
Detour Gold (OTCPK:DRGDF) has reduced the total amount of its outstanding convertible notes to $358M by repurchasing another $60M. In total, the company has reduced its debt maturing in November 2017 by $142M year to date; and our good Doc was first to comment on this development as is so often the case here on Seeking Alpha.
And this is exactly where we return our attention to the back end of summer, which is on glorious display right where your humble scribe has pitched his proverbial tent right now. Stay safe, and make sure to tune in again next week so we can see youse all again in good health.
Disclosure: I am/we are long SAND, FCUUF, LUCRF, RGCTF. I wrote this article myself, and it expresses my own opinions. I am not receiving compensation for it (other than from Seeking Alpha). I have no business relationship with any company whose stock is mentioned in this article.
Editor's Note: This article covers one or more microcap stocks. Please be aware of the risks associated with these stocks.