I've always liked dividend stocks. Over 30 years ago, I learned that a significant part of many stocks' total return comes from dividends. For the past seven years, I've been totally focused on building a dividend portfolio as a means of supplementing retirement income. The evolution of my dividend portfolio is chronicled in dozens of Seeking Alpha articles and several Instablog posts.
I've begun the NextGen process of preparing for the time when I will no longer be the portfolio manager. I hope this will be many years in the future, because I enjoy studying companies and designing the portfolio. But, one day it may no longer be fun. Or, I may not be physically or mentally able to manage the portfolio. To prepare for the future, I decided to add some exchange-traded funds to the portfolio so it would be easier to move money from individual dividend stocks to a basket of ETFs.
Recently, I described a possible ETF component of my portfolio in a Seeking Alpha article. Today's article is a refinement of my thinking about a 10-ETF Portfolio.
I'm indebted to numerous SA participants who have increased my understanding of the stock market and sharpened my thinking about portfolio design. After the 10-ETF Portfolio article, I've had a very helpful conversation with SA participant Winning Formula. He helped me consider in greater depth the value of diversification.
Diversification
Diversification is important. My first experience of the market was as a member of an investment club. One of the four principles of the National Association of Investment Clubs (now BetterInvesting.org) is "Diversify by Size and by Industry."
How (and how much) one diversifies a portfolio is something each investor must answer. Some investors see twelve stocks as a minimum number to achieve diversification. Here's an excerpt from a Morningstar article:
In their book Investment Analysis and Portfolio Management, Frank Reilly and Keith Brown reported that in one set of studies for randomly selected stocks, "... about 90% of the maximum benefit of diversification was derived from portfolios of 12 to 18 stocks." In other words, if you own about 12 to 18 stocks, you have obtained more than 90% of the benefits of diversification, assuming you own an equally weighted portfolio.
Diversification through Index Funds
One simple way to diversify is to hold one or more index funds. An index fund (or a basket of funds) is also a way to further diversify a portfolio of individual equities.
Most of us have read one or more of John ("Jack") Bogle's (b. 1929) many books, or read about him in articles, or heard him interviewed. He launched the first index 40 years ago on August 31, 1976, the Vanguard 500, which tracks the S&P 500 index. I won't argue with his position that, on a total return basis, one is wise to own a broad index fund. The index fund has had a 6.091% total return (10.86% annualized). Bogle says the key advantage of an index fund is low fees. Another advantage is instant diversification.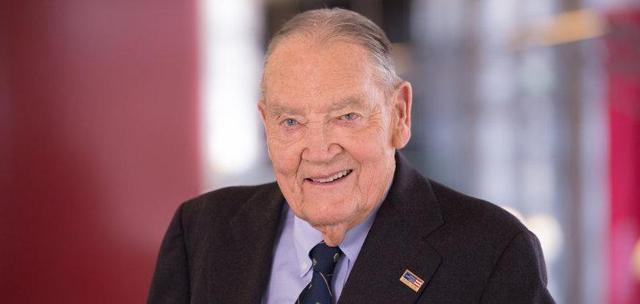 Bogle says the trust fund Warren Buffett has established for his wife upon his death will be 90% invested in the Vanguard 500, the same fund Bogle launched in 1975.
I haven't used index funds for my retirement portfolio. I've pursued the path of investing in individual dividend-paying equities. I have not been concerned about "beating the averages." Rather, my goal has been to design and manage a portfolio of relatively safe equities that have demonstrated, over many years, an ability to raise the dividend or distribution each year. My goal is to create a growing dividend stream that meets my income needs in a prudent and conservative manner.
As long as studying companies is fun for me, and as long as I believe I am competent to manage a portfolio, my intention is to continue a primary focus on individual equities - common stocks, partnerships or trusts.
However, the rapid escalation of market prices in the past six months has led me to look for ways to increase the portfolio's diversity. I've added eight preferred stocks, two "baby bonds," nine closed-end funds and four index ETFs.
My original idea was to put a "token" investment of 1% each in ten different ETFs, laying the groundwork for possible future expansion (or perhaps even conversion from individual equities to all-ETFs).
However, my conversations with Winning Formula have helped me see the value in this ETF component in its own right as a complement to the portfolio to add diversification and, thereby, an additional degree of safety. I'm warming to the idea of simultaneously owning a broad portion of the market through index funds, and growing the percentage devoted to index funds over time.
Coincidentally, as I was beginning to work on writing this article, the August 26, 2016 episode of "Mad Money" with Jim Cramer was his most ardent endorsement of index funds to date.
Jack Bogle believes that during the next ten years, the U.S. market will outperform international stocks. Of course, many U.S.-based companies are "multi-nationals," and by investing in the likes of Procter & Gamble (NYSE:PG), Coca-Cola (NYSE:KO) and Microsoft (NASDAQ:MSFT), you are investing in global enterprises.
I remember hearing Jack Bogle reflect on a speech he gave to a group of professional money managers. He said that after the speech, a number of these managers told him they were using index funds for their personal money. (Perhaps this is a way to prevent possible conflicts of interest, but Bogle heard this as affirmation that indexing is the way to go.)
The Whole Stock Market
Is "owning the whole world," or the whole stock market the best approach for you? Will owning the whole stock market accomplish your investment goals?" (I believe the younger you are, the more likely the answer will be "Yes.")
The same year that Jack Bogle started the Vanguard 500 index fund, Charles D. ("Charley") Ellis wrote an article entitled "The Loser's Game," published in the July/August 1975 issue of The Financial Analysts Journal. The article appeared during a severe and protracted bear market, but it names a market reality transcends short-term trends:
Gifted, determined, ambitious professionals have come into investment management in such large numbers during the past 30 years that it may no longer be feasible for any of them to profit from the errors of all the others sufficiently often and by sufficient magnitude to beat the market averages.
Two historic developments were reshaping the market forever:
(1) There were more "eyes" watching the market. The now famous shift to a "service" economy was happening, which meant more people were entering the financial services industry.
(2) Information, which had been largely confined within the circles of professional brokers, was becoming available to the public. This trend has continued, and it has escalated with increasing velocity. More information is available to you instantaneously via the Internet, 24/7, than was available to the most sophisticated brokers in 1975.
Ellis wrote:
The investment management business (it should be a profession but is not) is built upon a simple and basic belief: Professional money managers can beat the market. That premise appears to be false.
Ellis noted a study of Becker Securities funds which indicated that "the relative performance of institutionally managed portfolios appears to be getting worse":
Measuring returns from trough to trough in the market, the institutionally managed funds in the Becker sample are falling farther and farther behind the market as represented by the S&P 500 Average. It appears that the costs of active management are going up and that the rewards from active management are going down.
Ellis' 1975 article recounts the psychological impact of the Great Depression on investment philosophy and the excitement of the 1950s bull market. He chronicled the tectonic shifts that had occurred on Wall Street:
The people who came to Wall Street in the 1960's had always been - and expected always to be - winners. They had been presidents of their high school classes, varsity team captains, and honor students. They were bright, attractive, out-going and ambitious. They were willing to work hard and take chances... They had gone to Yale and the Marines and Harvard Business School. And they were quick to recognize that the big Winner's Game was being played in Wall Street.

It was a glorious, wonderful, euphoric time. It was a time when almost anybody who was smart and willing to work hard could win. And almost all of us did.

The trouble with Winner's Games is that they tend to... attract too much attention and too many players - all of whom want to win... Riding the tide of a bull market, institutional investors obtained such splendid rates of return in equities that more and more money was turned over to them - particularly in mutual funds and pension funds - which fueled the continuation of their own bull market... But in the process, a basic change occurred in the investment environment; the market came to be dominated by the institutions.

In just ten years, the market activities of the investing institutions have gone from only 30 per cent of total public transactions to a whopping 70 per cent. And that has made all the difference... The professional money manager isn't competing any longer with amateurs who are out of touch with the market; now he competes with other experts.
The following paragraph now seems like a quaint glimpse of antiquity given the exponential growth of the financial services industry. Seeking Alpha is one of the latest components of this trend as it develops its value-added platforms that facilitate one's movement from amateur to "PRO." Let your mind soak in the enormity of available information by professionals of various pedigrees via Internet-based articles, books and podcasts. Then consider the numbers cited by Charley Ellis in 1975, which he said represented a large increase of Wall Street professionals over the previous decade:
It's an impressive group of competitors. There are 150 major institutional investors and another 600 small and medium sized institutions operating in the market all day, every day, in the most intensely competitive way. And in the past decade, these institutions have become more active, have developed larger in-house research staffs, and have tapped into the central source of market information and fundamental research provided by institutional brokers. Ten years ago, many institutions were still far out of the mainstream of intensive management; today such institution, if any exists, would be a rare collector's item.
Charley Ellis' 1975 article was expanded to a book that is now in its 6th edition, Winning the Loser's Game: Timeless Strategies for Successful Investing, which was reviewed by Brenda Jubin on SA.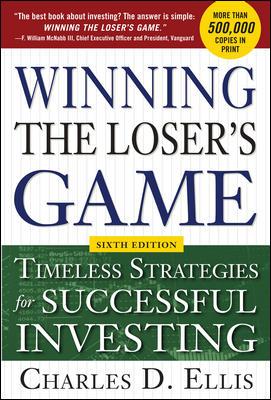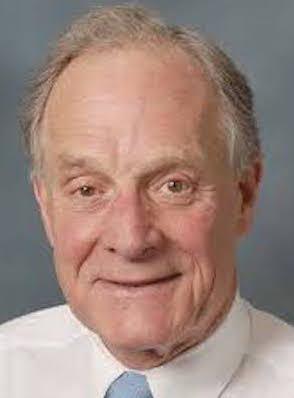 A 2012 Forbes article by Rick Ferri calls Charley Ellis a "legend among index fund investors" and an "indexing hero."
How many index funds, and which ones?
Given my NextGen circumstances (described above and in other articles), and given the weight of the evidence just summarized, I have decided to make a place for index funds in my retirement income portfolio. Three key questions are:
Mutual funds or ETFs? Jack Bogle prefers mutual funds over ETFs because market forces can create a difference between the net asset value and the executed price of the ETF trade. I am willing to live with that discrepancy for ease of execution, so I have chosen ETFs.
How many ETFs? My previous article suggested 10 ETFs. I have refined my thinking in two ways. I may hold one or more bond ETFs in the portfolio on a short-term basis, but I have decided not to include any bond ETFs as core holdings. So, that eliminates the three bond ETFs named in the previous article. I've decided to include 3 ETFs as core positions, with three other ETFs as supplemental, dividend-focused equity ETFs. I'll describe those below.
Which ETFs? Before I share my decisions, let's consider some other sources.
Taylor Larimore
Legendary "Boglehead" Taylor Larimore (b. 1924) has been called the "Dean of the Vanguard Diehards." Jack Bogle calls him the "King of the Bogleheads. Larimore has developed a three-fund portfolio.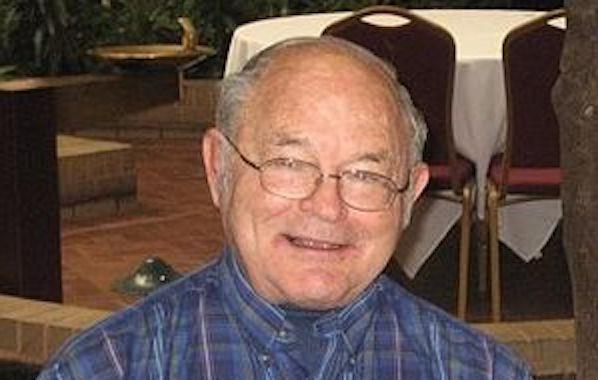 Larimore's three-fund portfolio consists of three Vanguard mutual funds, the Vanguard Total Stock Market Index Fund (MUTF:VTSMX), the Vanguard Total International Stock Index Fund (MUTF:VGTSX) and the Vanguard Total Bond Market Index Fund (MUTF:VBMFX). The corresponding Vanguard exchange-traded funds are the Vanguard Total Stock Market ETF (NYSEARCA:VTI), the Vanguard Total International Stock Index ETF (NASDAQ:VXUS) and the Vanguard Total Bond Market ETF (NASDAQ:BND). Larimore is the author, with Mel Lindauer, of The Bogleheads' Guide to Investing.
Winning Formula
In his response to my 10-ETF Portfolio article, SA participant Winning Formula challenged me to consider a 3-ETF portfolio instead. Specifically, he advocates VTI, VEA and the Vanguard FTSE Emerging Markets ETF (NYSEARCA:VWO). It should be noted that the Schwab US Broad Market ETF (NYSEARCA:SCHB) has an annual expense ratio of just .03% (3/100ths of one percent), which is even lower than VTI's .05%. Winning Formula personally holds SCHB, but he said an investor may want to choose VTI because Vanguard is owned by the funds and Schwab is a for-profit corporation. WF says he is confident Vanguard will be around 50 years from now, but "there's nothing to prevent Schwab from selling out to Bank of America Merrill Lynch next week." That was an interesting insight that had never occurred to me.
Winning Formula had a successful career as a financial analyst managing retirement funds for S&P 500 companies, but has come to the realization that there was a significant enough body of performance evidence about index funds to convince him that the smartest way to invest is through index funds that replicate the "whole world," or the broad, global stock market.
You will note that Larrimore adds a bond ETF, while Winning Formula is convinced a 100% equity portfolio will meet his retirement needs better than a mix of equities and bonds.
Winning Formula's thesis is that one should work until one can live off the current dividend yield of a "whole world" ETF portfolio when adding pension, Social Security and other retirement income. That is a noble goal, and I simply suggest that you start early.
There are numerous articles available at Seeking Alpha for and against index funds. Here's a sampling:
3 Core ETFs
As a 65-year-old investor focused on supplementing retirement income, a question is, "Will my portfolio meet, or help meet, my income goals?"
Before embarking on my dividend portfolio journey, I read a reprint of an article by William P. Bengen, "Determining Withdrawal Rates Using Historical Data," originally published in the October 1994 issue of the Journal of Financial Planning. This was the origin of the "4% Rule" for a first-year retirement withdrawal. That article prompted my goal of a dividend portfolio that would yield around 4%.
In designing my portfolio, I've tried to be prudent and conservative. I've tried to avoid the temptation to "reach for yield." Today, the portfolio yields 4.25%, and in the current market, I would be hard-pressed to achieve a comparable yield with index funds.
Can I embrace the whole market concept and still accomplish a yield in the range of 3.5-4.5%? As Tevye often said in Fiddler on the Roof, "I'll tell you. I don't know." However, I've decided to pursue the concept.
I have decided to include 3 core ETFs, which are the ones recommended by Winning Formula: VTI (53%), VEA (40%) and VWO (7%). (His screen name would be a perfect moniker for a race horse!)
3 (or 4) Supplemental ETFs
As a dividend investor, I can supplement a "whole world" portfolio with a heavier weighting of dividend stocks by adding individual equities or dividend-focused ETFs. My plan is to include the Vanguard High Dividend Yield Index ETF (NYSEARCA:VYM), the Vanguard REIT Index ETF (NYSEARCA:VNQ) and the Vanguard Utilities Index ETF (NYSEARCA:VPU).
Conclusion
I'm starting with a portfolio of 36 equities, 8 preferreds, 3 bond holdings, 3 equity ETFs and 9 CEFs. In my next article, I will provide an update of my portfolio.
Here's my plan (which will always be a work in progress):
Build the ETF component.
Over time, shift assets to the ETFs as appropriate.
I'll begin with a 1% per ETF portfolio allocation, but regardless of the percentage of the portfolio comprised of ETFs, here's my goal for percentage allocation of the ETF component of my portfolio:
42.5% VTI
36.5% VEA
6.0% VWO
5% VNQ
5% VPU
5% VYM
I'm not advocating the purchase or sale of any security. I offer this update as the journal of my effort to design and build a retirement portfolio that puts a priority on relative safety, a history of dividend growth and solid future prospects. Your goals and risk tolerance may differ, so please do your own due diligence.
I welcome your questions and suggestions!
Disclosure: I am/we are long JNJ, MSFT, GE, WMT, PFE, MRK, PG, MMM, IBM, CSCO, RY, TD, GPC, QCOM, TXN, CMI, CM, DOV, EMR, PEP, ADM, UNP, SO, CNP, DUK, WEC, EPD, VOD, BIP, AGR, BEP, WPC, BPY, PEGI, EVA, HASI, RFI, BUI, THW, BGY, ETY, DIAX, QQQX, ETJ, BIF, VEA, VWO, VNQ, VCLT, SCHW.D, CHSCM, ENO, AGM.C, KKR.A, NEE.K, PSA.B, STT.G, TY.P, WFC.Q. I wrote this article myself, and it expresses my own opinions. I am not receiving compensation for it (other than from Seeking Alpha). I have no business relationship with any company whose stock is mentioned in this article.