OPEC Policy
OPEC abandoned its traditional quota mechanism in 2011, replacing quotas for individual producers with a vague collective "production ceiling" target. In the cartel's last two meetings, the production ceiling language was eliminated from the text of the resolutions. However, a view that OPEC did not or does not have any policy would be overly simplistic and ultimately a misconception.
During the decade of high oil prices, when production was chronically playing catch up with rapidly growing demand from the industrializing economies, such as China and India, the need for a policy was limited. The entire global oil industry, including OPEC, was producing what it physically could, only stopping short of pumping oil faster due to the risk of damaging reservoirs.
The biggest policy concern was the risk of oil prices spiking too high. A major price spike could (and actually did) trigger massive investments in traditional and alternative energy technologies and capacity, creating a threat to both long-term oil price and OPEC' volumes. In this regard, OPEC's and Saudi Arabia's long-standing stated commitment to keep the market "adequately supplied" has been more than just a nice PR phrase.
By September 2014, it became increasingly clear that global production started to outstrip demand. A change in policy was required and was adopted quickly and decisively. In this regard, Saudi Arabia deserves credit for the resolve (at least so far) and leadership. The kingdom's policy decisions were likely supported by its Gulf Cooperation Council partners.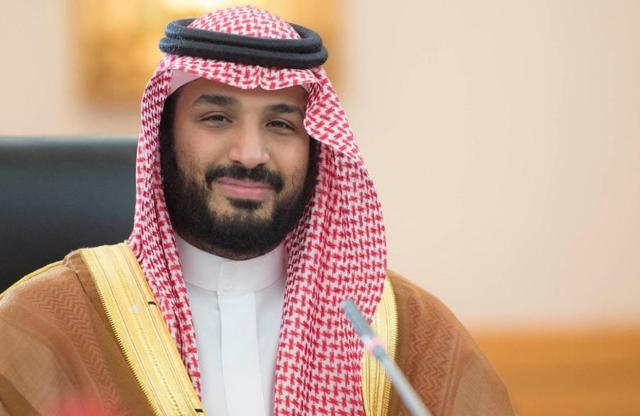 (Deputy Crown Prince Mohammad Bin Salman Al Saud)
The name of this new policy is "maintain the market share." On multiple occasions over the last two years, Saudi Arabia consistently communicated that it would grow its production in line with demand.
This new policy includes several elements:
It recognizes the current realities of the global competitive landscape in oil where multiple large sources of supply reside outside of OPEC's control - such as Deepwater, Oil Sands, North American Shale Oil, conventional oil in Russia and Central Asia, etc. - and have a vast resource base to deliver strong supply growth at certain price levels.
It effectively recognizes difficulties of coordinating and enforcing any production-control pacts among the largest exporters.
It attempts to define a policy formula that would maximize Saudi Arabia's revenues in the long run.
It likely reflects a similar policy view by other GCC producers.
Where does this leave all other OPEC members? Assuming Saudi Arabia, possibly in coordination with its GCC partners, adhere to the policy of targeting constant market shares, other OPEC and non-OPEC producers will have to sort their market shares out among themselves in a free, uncoordinated marketplace. The fittest (lowest-cost) producers will win and the weakest will lose.
Saudi Arabia's cost of supply is one of the word's lowest. However, the kingdom ability to increase production has limits. In this context, the policy of gradual but consistent production growth is structurally logical and, at least in theory, should be sustainable in the long run.
Why Is Saudi Arabia Not Attempting To Support Oil Price Stability?
The simple reason is that as the "central banker for oil," Saudi Arabia lacks the equivalent of a money printing press.
As one can see from oil price history, Saudi Arabia may not be able to afford to create and carry a spare production capacity sufficient to eliminate price spikes like the one we saw in the first half of 2008, when oil price jumped above $150 per barrel (using today's dollars) on rapid demand growth.
On the other hand, the revenue sacrifice that Saudi Arabia would have to make to prevent sharp corrections in oil price, like the ones that we saw in 2008-2009 and more recently in 2014-2016, would be too great. Moreover, if the price floor is set too high, the attempt to defend it may result in a continued loss of market share with the desired result achieved only for a short period of time.
Will There Be A Change In Policy?
After two years of low oil prices, has Saudi Arabia earned the opportunity to change its de facto policy? For example, can it afford shifting its priorities to revenue maximization over the next several years as global production slows down?
Arguably, if Saudi Arabia and its partners decided to unilaterally withhold some volumes from the market, higher prices would have little impact on supply in the next few years.
While such a policy change might be tempting, it would obviously have a price.
First, the world has a massive price-dependent resource base that is waiting for a favorable macro environment to be developed. Dozens of modern generation deepwater drillships and semisubmersibles are ready to go back to work - for break-even rates - if only their customers could commit capital to developing the fields that have already been discovered and in some cases delineated or commit capital to exploration on already identified promising prospects. North America has a dozen major shale oil provinces waiting for capital to increase production. Major exporters - within and outside OPEC - are hungry for oil revenue and would do all they can to maximize output if they have extra cash to invest.
Second, a case can be made that by abandoning its de facto policy at this point, Saudi Arabia would face the risk of losing its policy credibility, which is a major asset for any central bank.
In Conclusion…
There is no easy solution to Saudi Arabia's policy dilemma. Two years ago, the same dilemma lead the kingdom to the decision to adopt the "maintain market share" policy. After two years of a severe downcycle, the menu of potential options may not have changed much.
Relevance: USO, OIL, UWTI, UCO, OTC:DWTI, SCO, BNO, DBO, DTO, USL, DNO, OLO,SZO, OLEM, OILU-OLD, OILD-OLD, OILX
If you find my posts helpful, please consider following me on Seeking Alpha. You can do so by clicking on my name next to the orange logo at the top of the article and then pressing the "Follow" button on the next page. On the same profile page, you can browse through my previous posts by article and by ticker.
For in-depth data and analysis of oil and natural gas fundamentals, please consider subscribing to Zeits OIL ANALYTICS.
Disclaimer: Opinions expressed herein by the author are not an investment recommendation and are not meant to be relied upon in investment decisions. The author is not acting in an investment, tax, legal or any other advisory capacity. This is not an investment research report. The author's opinions expressed herein address only select aspects of potential investment in securities of the companies mentioned and cannot be a substitute for comprehensive investment analysis. Any analysis presented herein is illustrative in nature, limited in scope, based on an incomplete set of information, and has limitations to its accuracy. The author recommends that potential and existing investors conduct thorough investment research of their own, including detailed review of the companies' SEC filings, and consult a qualified investment advisor. The information upon which this material is based was obtained from sources believed to be reliable, but has not been independently verified. Therefore, the author cannot guarantee its accuracy. Any opinions or estimates constitute the author's best judgment as of the date of publication, and are subject to change without notice. The author explicitly disclaims any liability that may arise from the use of this material.
Disclosure: I/we have no positions in any stocks mentioned, and no plans to initiate any positions within the next 72 hours.
I wrote this article myself, and it expresses my own opinions. I am not receiving compensation for it (other than from Seeking Alpha). I have no business relationship with any company whose stock is mentioned in this article.